---
786
UNIVERSITY OF DHAKA, Dhaka 1000, Bangladesh
"TEACHER AWARDS IN PHYSICS and IN ARABIC"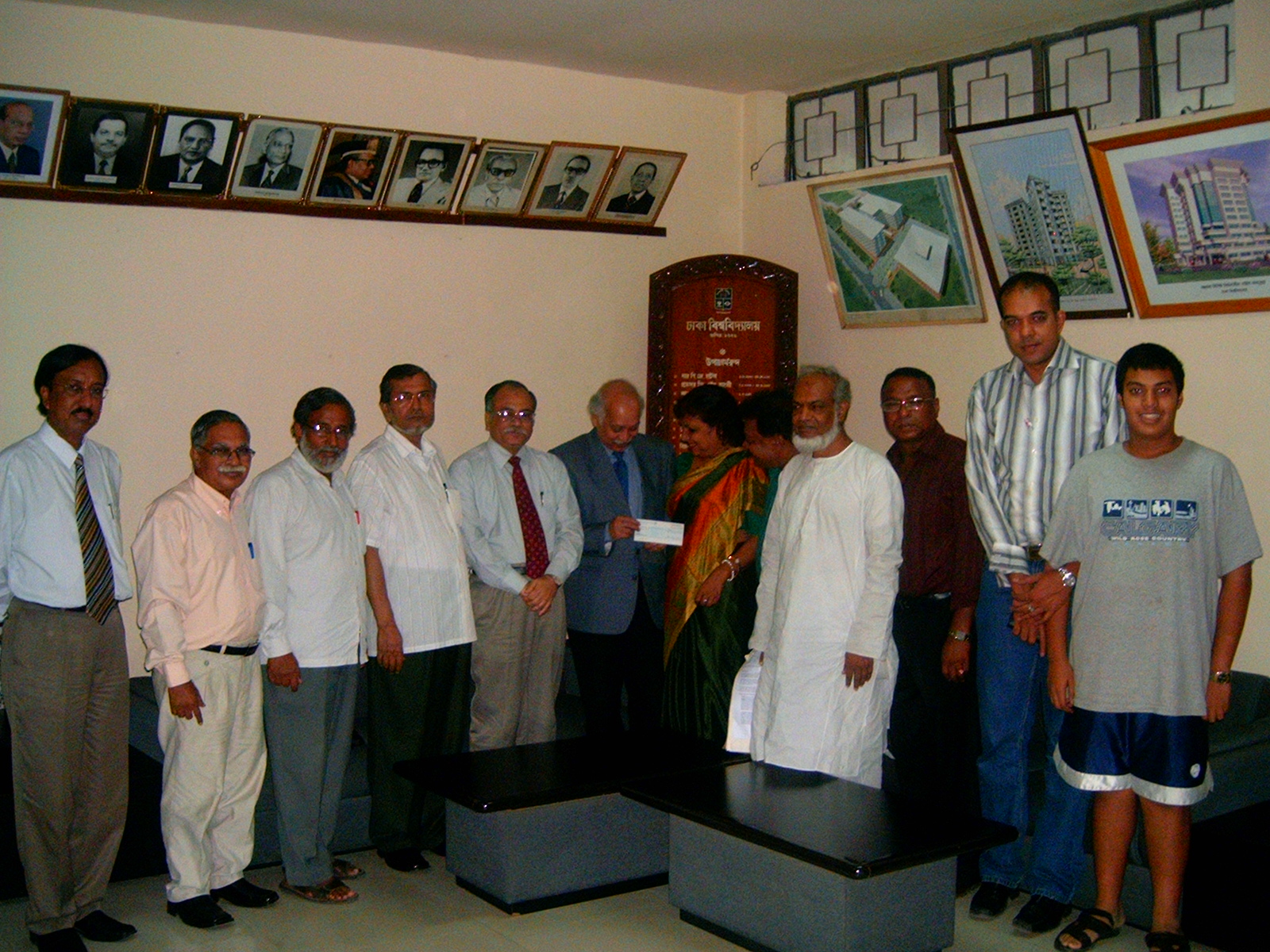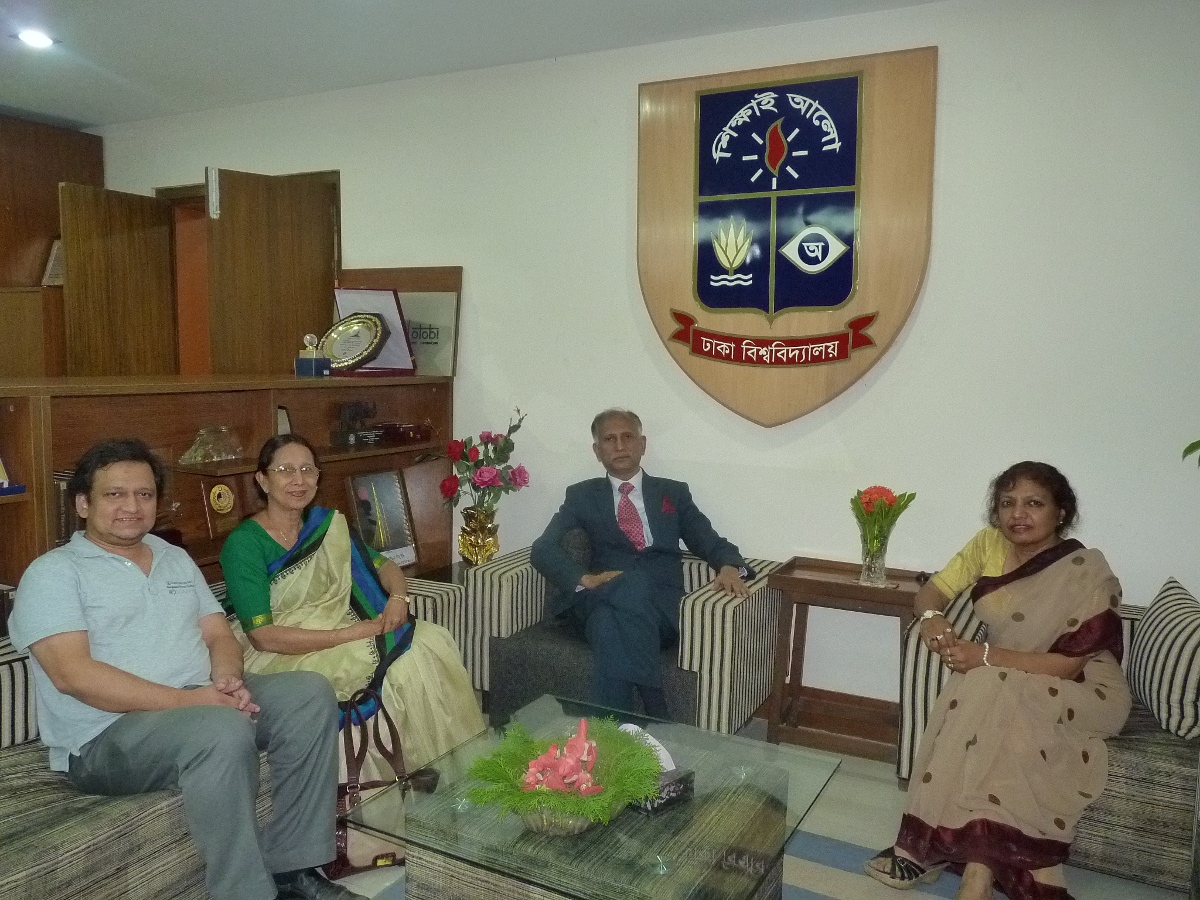 Initiation: VC, PVC, Dean, Chairs, 2008 (L), VC meeting 2014 (R)
Founder and Sponsor: Dr. Sultana N. Nahar
Establishment, July 2008
Dhaka University Register no: 13 (old 206)
---
---
AWARDS:
Dhaka university has 13 Faculties, 80 Departments, 11 Institutes, a good number of Centres, about  35 Thousand Students, about 1900 Teachers, and 23 Halls of Residence (including 4 Hostels). 
The University of Dhaka started on the first day of July 1921 with 3 faculties, 12 Departments, 60 Teachers, 877 Students, and 3 Dormitories for the students. 
There are three annul awards under the "S.N. Nahar Teaching Award Trust Fund"
two in Physics and one award in Arabic under a STEM proposal:
TEACHER OF THE YEAR IN PHYSICS
DISTINGUISHED TEACHER OF THE YEAR IN PHYSICS
TEACHER OF THE YEAR IN ARABIC
---
OBJECTIVES:
These are two annual awards under a STEM program that aims in excellence enhancement in in-class teaching and interactive research with students in Physics.
The teacher award in Arabic also has the same objective as above
---
BOARD OF TRUSTEES:
MEMBERS OF THE BOARD OF TRUSTEES:
1. Treasurer, University of Dhaka
2. Physics Chair for Physics, Department of Physics, University of Dhaka
3. Arabic Chair for Arabic, Department of Arabic, University of Dhaka
4. Departmental Committee
5. Registrar, University of Dhaka, Dhaka, Bangladesh
6. Dr. Sultana N. Nahar
Trust: Formation, 2008
Oringial proposal for the terms and conditions of the prizes
- While Arabic Department accepted, Physics Department of Dhaka University denied any involvement of students in the nomination for the prizes
Metting was held in Treasurer office to implement the prizes, August 2011
- It was decided in Physics Department to make effort to implement the prizes with involvement of students in the nomination, but Arabic Department was not willing to accept
A simplified version of terms and conditions was submitted at Meeting held at Treasurer office on November 26, 2014
- Dhaka University denied any involvement of students in the nomination for the prizes
---
NEWS:
News about the trust, 2008

---
AWARDEES:
Annual awards
Process under development
---
---