The Galaxy Gallery
The galaxy images shown here are Copyright © Anglo-Australian Observatory, All Rights Reserved.
---
ORDINARY SPIRALS
NGC 2997: Sc galaxy, seen face-on.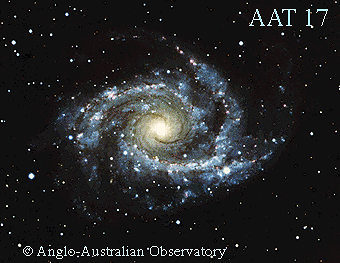 NGC 892: Sb galaxy, seen edge-on.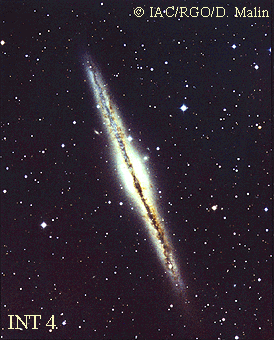 ---
BARRED SPIRALS
M83: SBc galaxy
NGC 3351: SBb galaxy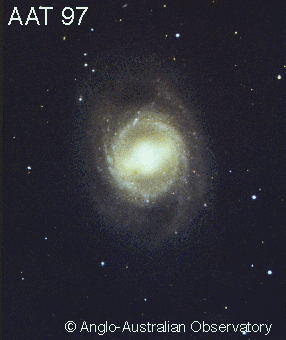 ---
ELLIPTICAL GALAXIES
M87: giant elliptical galaxy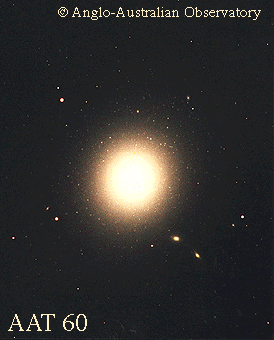 Leo I: dwarf elliptical galaxy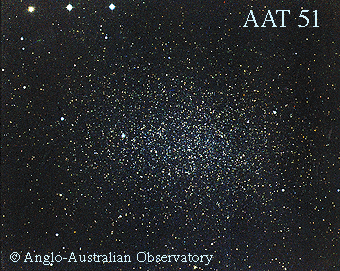 ---
IRREGULAR GALAXIES
Large Magellanic Cloud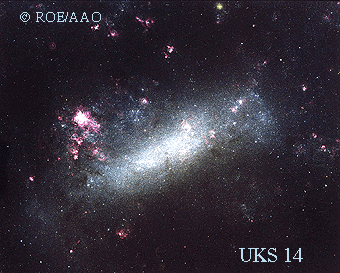 Small Magellanic Cloud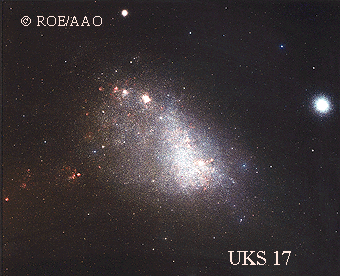 ---
Return to ``Types of Galaxies'' lecture.
---
Updated: 23 Feb 2003