Personal Information
---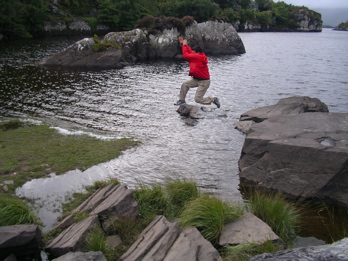 I was born and raised in Lakeside, a small suburb on the outskirts of San Diego, California. After finishing high school there I attended Lawrence University in Appleton, Wisconsin, and completed my Bachelor's degree in June of 1997 with majors in physics and philosophy. I was accepted to the University of Arizona for graduate work in the Department of Physics and finished my Ph.D. in theoretical astrophysics in 2002 with professor Adam Burrows.

I was awarded a Hubble Postdoctoral fellowship, which I took to the Astronomy Department at the University of California, Berkeley. I was hosted by the The Theoretical Astrophysics Center and professors Jon Arons and Eliot Quataert. I then spent two years as a Lyman Spitzer postdoctoral fellow in the Department of Astrophysical Sciences at Princeton University before joining the Department of Astronomy at The Ohio State University.

I enjoy hiking, rock climbing, playing a little piano, and swimming.

My research can roughly be divided into a few loose categories: (1) Core-collapse supernovae, the birth of neutron stars, the origin of the heavy elements, gamma ray bursts, stellar and relativistic winds, and magnetars; (2) the physics, structure, and feedback processes of starburst galaxies and active galactic nuclei; and (3) few-body dynamics of stars and their compact objects.
My CV is here. My publications are listed here. Some information on my current and past teaching can be found here.
---
Some Pictures:
Action photo!: The picture of me at the right was taken on the Iveragh Penninsula outside of Kilarny in south-west Ireland.

The Bay Area : Here is a magnificent view from the Lawrence Hall of Science above UC Berkeley.
---
Weather:
Columbus.
---