---
786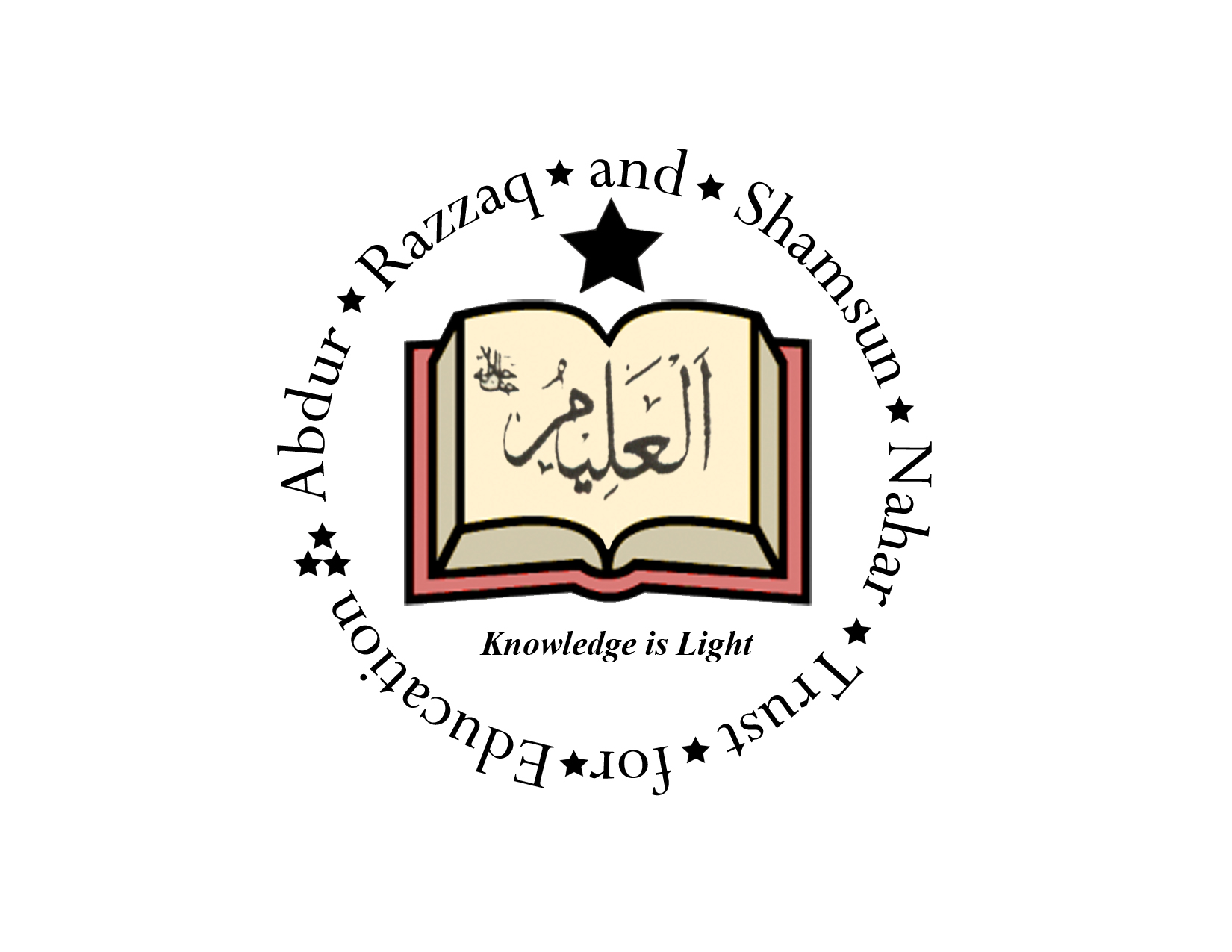 ABDUR RAZZAQ & SHAMSUN NAHAR TRUST FOR EDUCATION
Objectives: Encourage in-class teaching efficiency and recognition of best teachers and best Students with awards in Primary Schools, High schools, and Colleges in Bangladesh
Established: 2003
Founder, Sponsor & President: Sultana N. Nahar

---
Educational Institution:

"ANJUMAN JAMILUR RAHMAN ISLAMIA JUNIOR HIGH SCHOOL"
121 Okkay Das Lane, Gandaria, Dhaka 1204, Bangladesh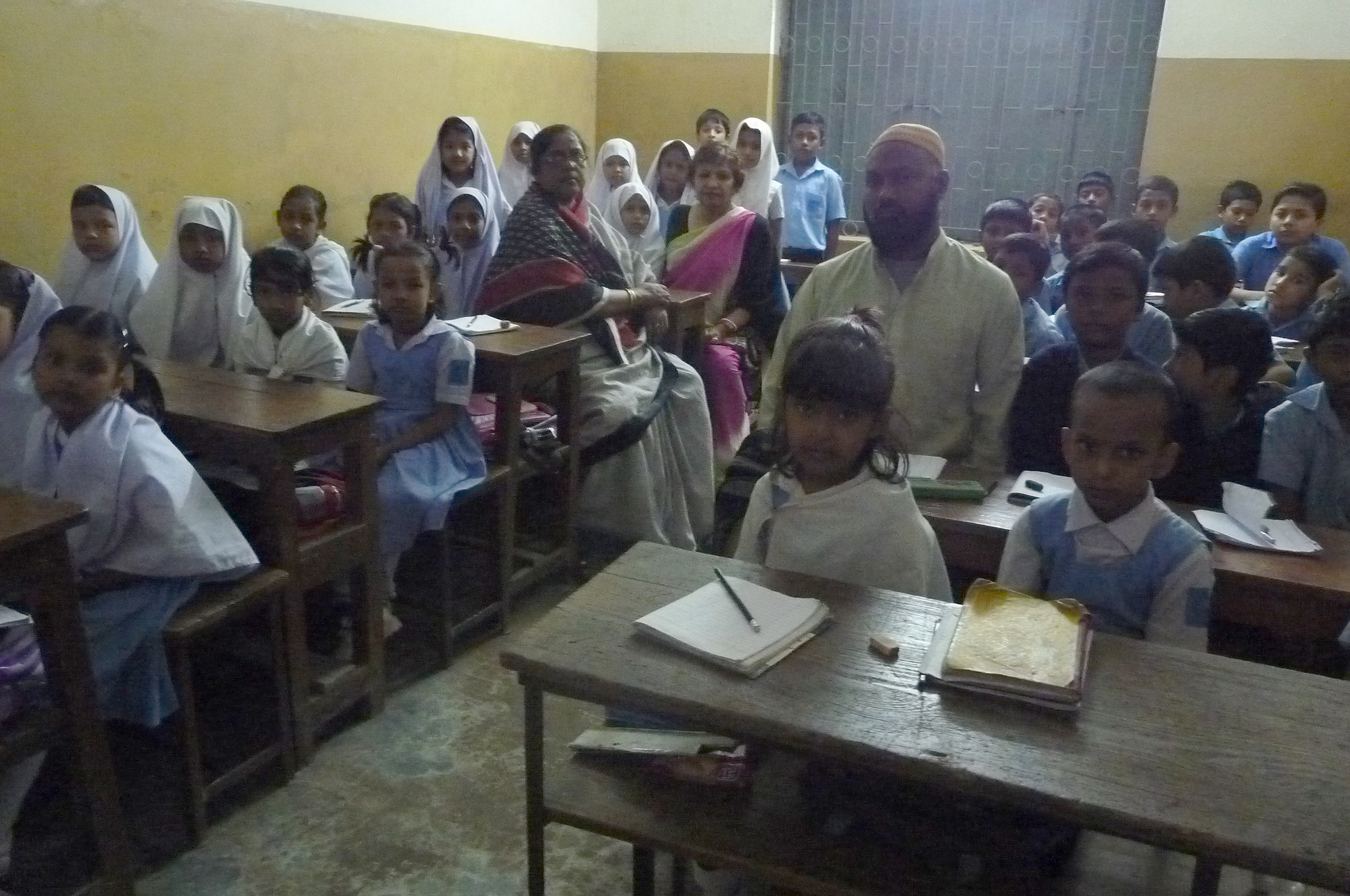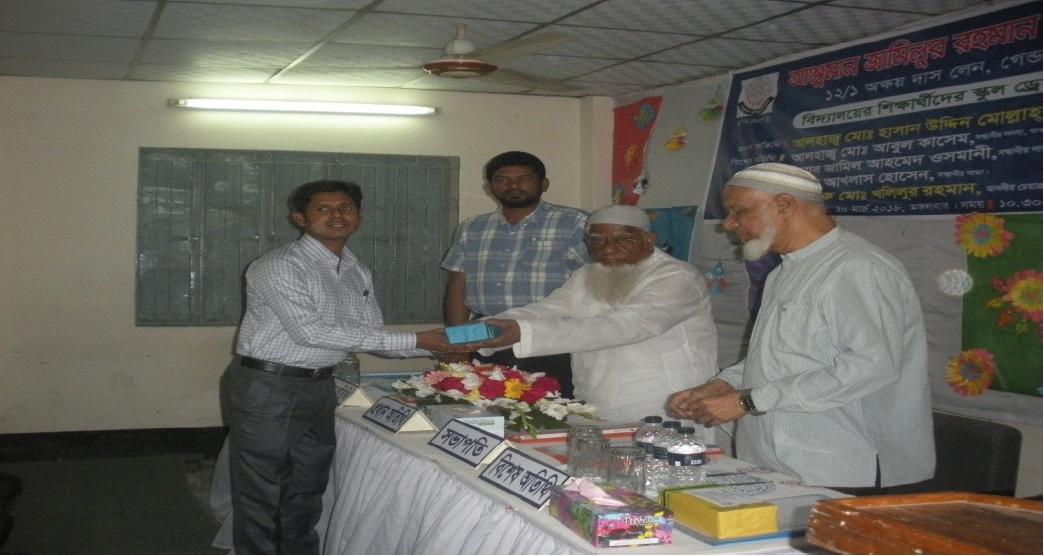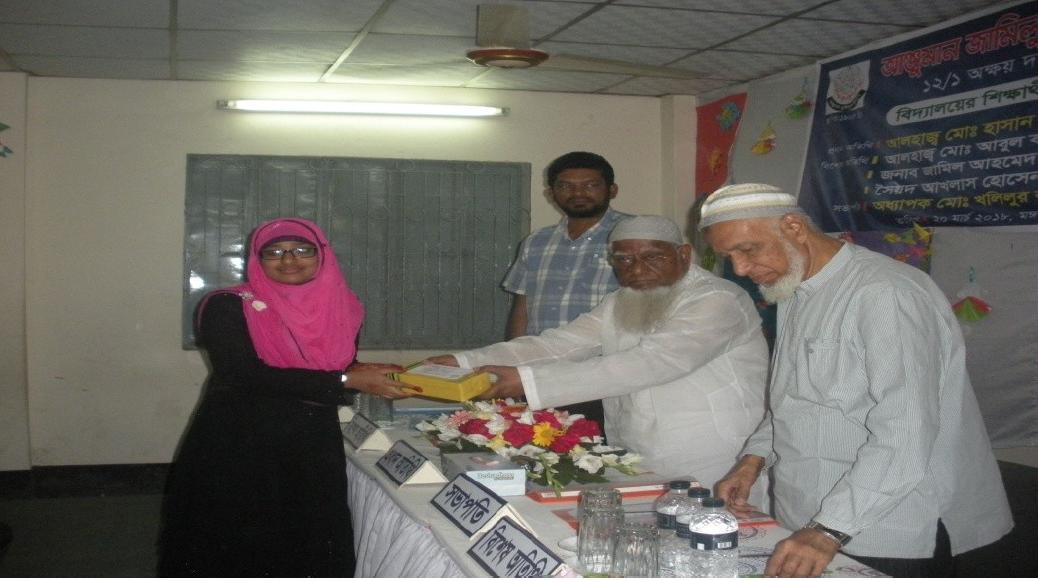 i) 2017: Sultana Nahar with the students, 2018: Winning teachers ii) in Math & Science, iii) General subjects

The school runs classes from I - VIII beyond which students go to another school higher classes. Most the students are from madrasa supporting orphans, in general poor girls and boys. Junior High School is coeducation, but separates out beyond it.

Awards Established: 2017
Founder: Dr. Sultana N. Nahar
---
Press the following category buttons for information:
---
AWARDS: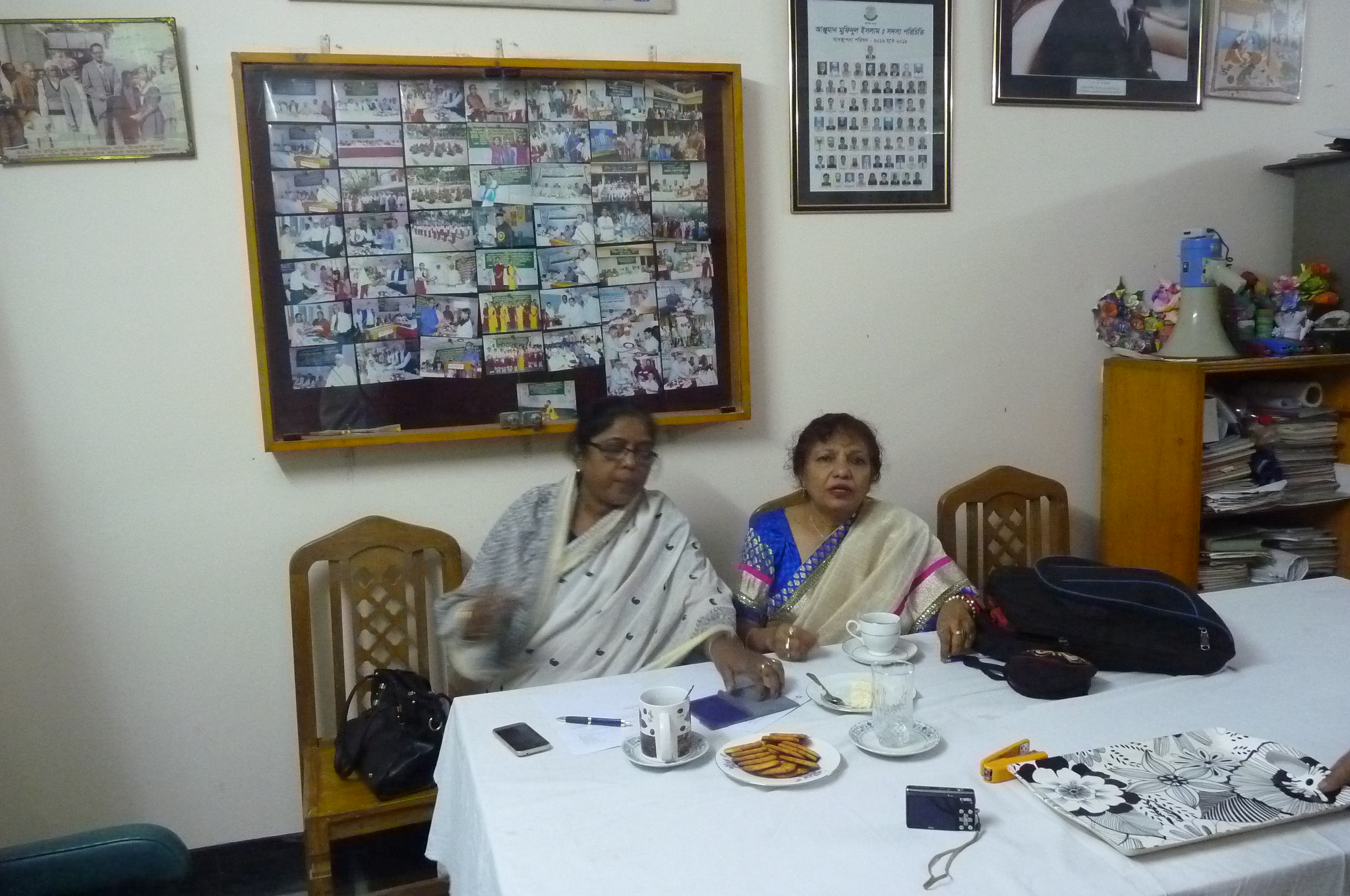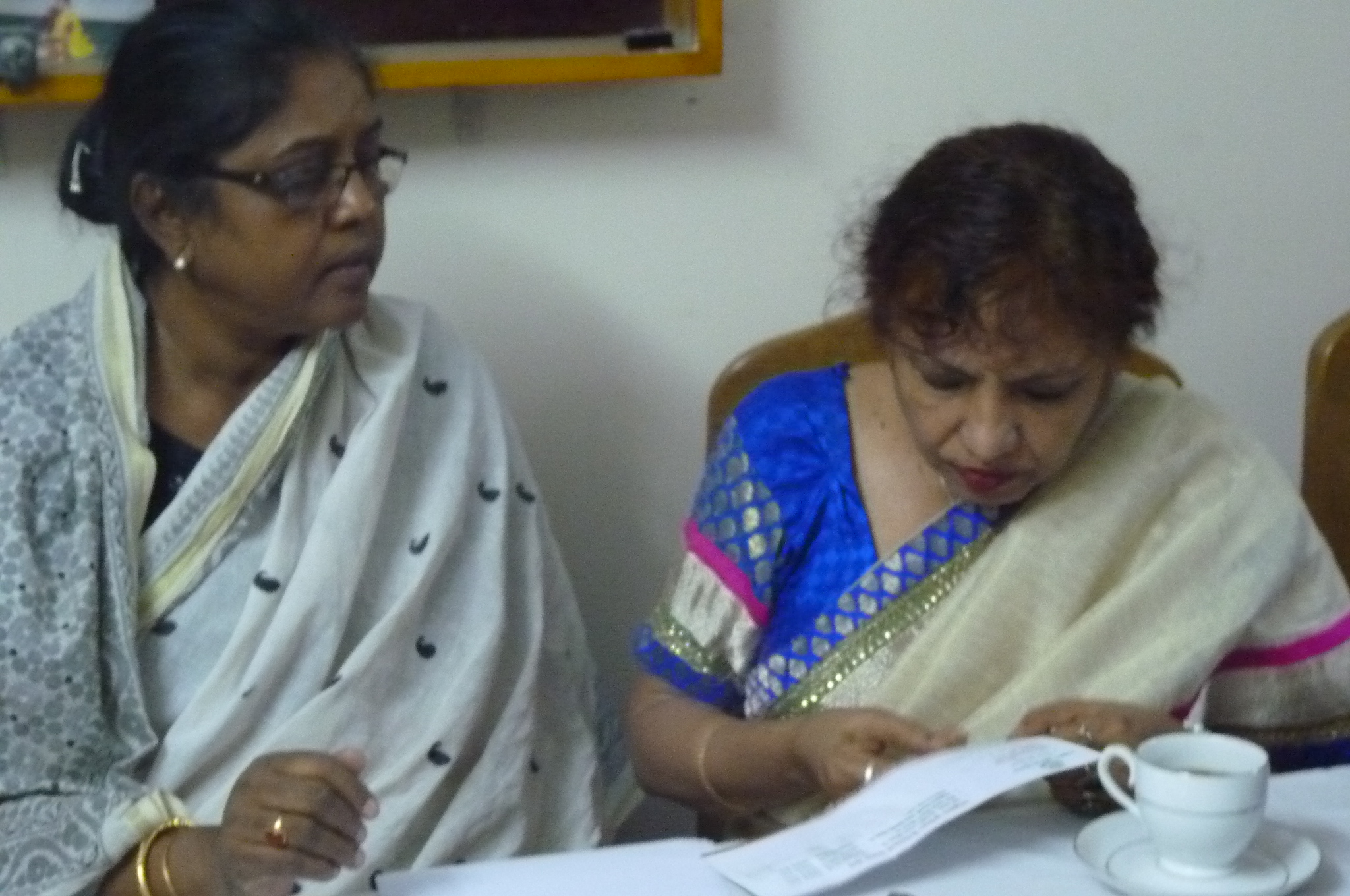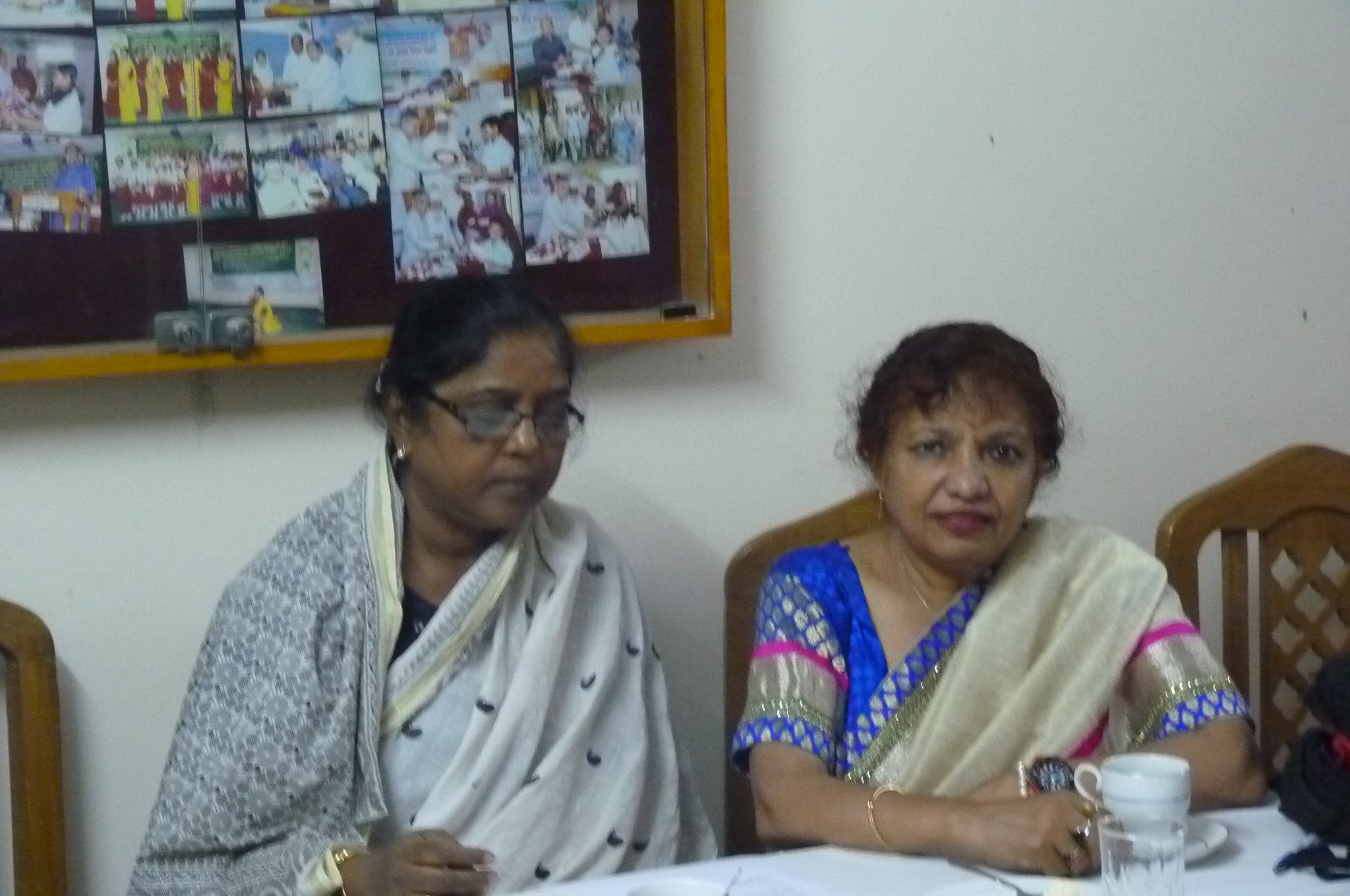 Initiation in 2017: i) Meeting in headmistress Tahmina Khatoon office. ii) and signing
The annual awards under the "Abdur Razzaq & Shamsun Nahar Trust for Education" was established in 2017 by Dr. Sultana N. Nahar
Annual Awards for the teachers (2):
"Razzaq-Shamsun" Best Teacher in Math and Science for classes VI-VIII

"Razzaq-Shamsun" Best Teacher in General Submjects for classes VI-VIII
---
Under a STEM program, that encourages excellence in in-class teaching. the teachers are nominated by student votes. The students vote for the best teachers from whom they learnt most. Recipients of the maximum votes are nominated. The final decisions are based on the votes with recommendations from the Head Mistress/Head Master, school committee, and Chair or Vice Chair of the Board of Trustees. Each teacher is awarded with a certificate and an honorarium in a ceremony Tk.4000.
School information in 2017
---
BOARD OF TRUSTEES:
MEMBERS OF THE BOARD OF TRUSTEES:
1. School Head Mistress/Master
2. Chair of the School Committee
3. Dr. Sultana N. Nahar (Founder)

Trust
---
NEWS:
School News 2018: Teachers Awards Ceremony
---
AWARD WINNERS:
Recipients of the "Razzaq-Shamsun" Best Teacher awards for classes (Class IV - VIII):
---
2022

Best teachers: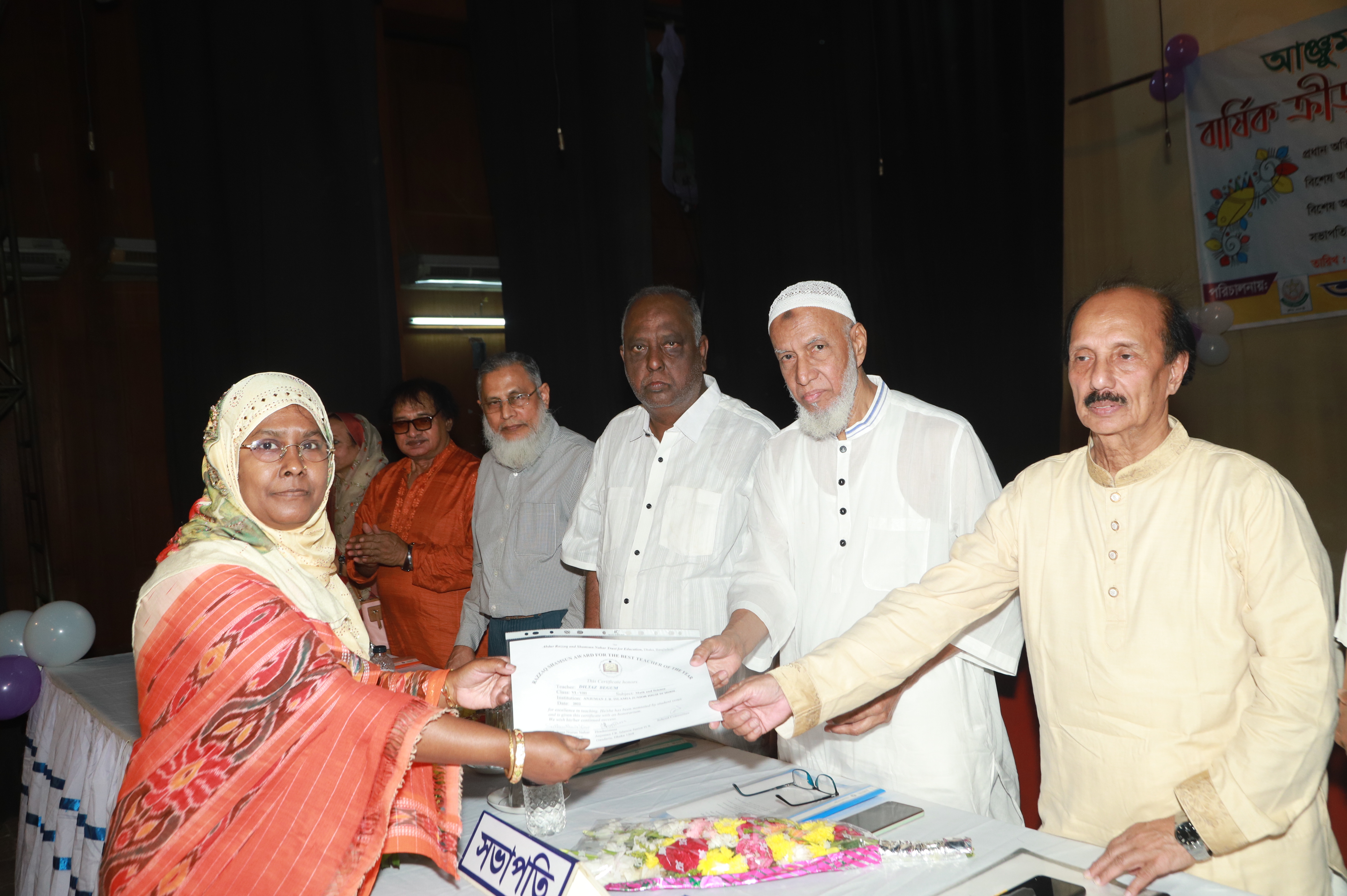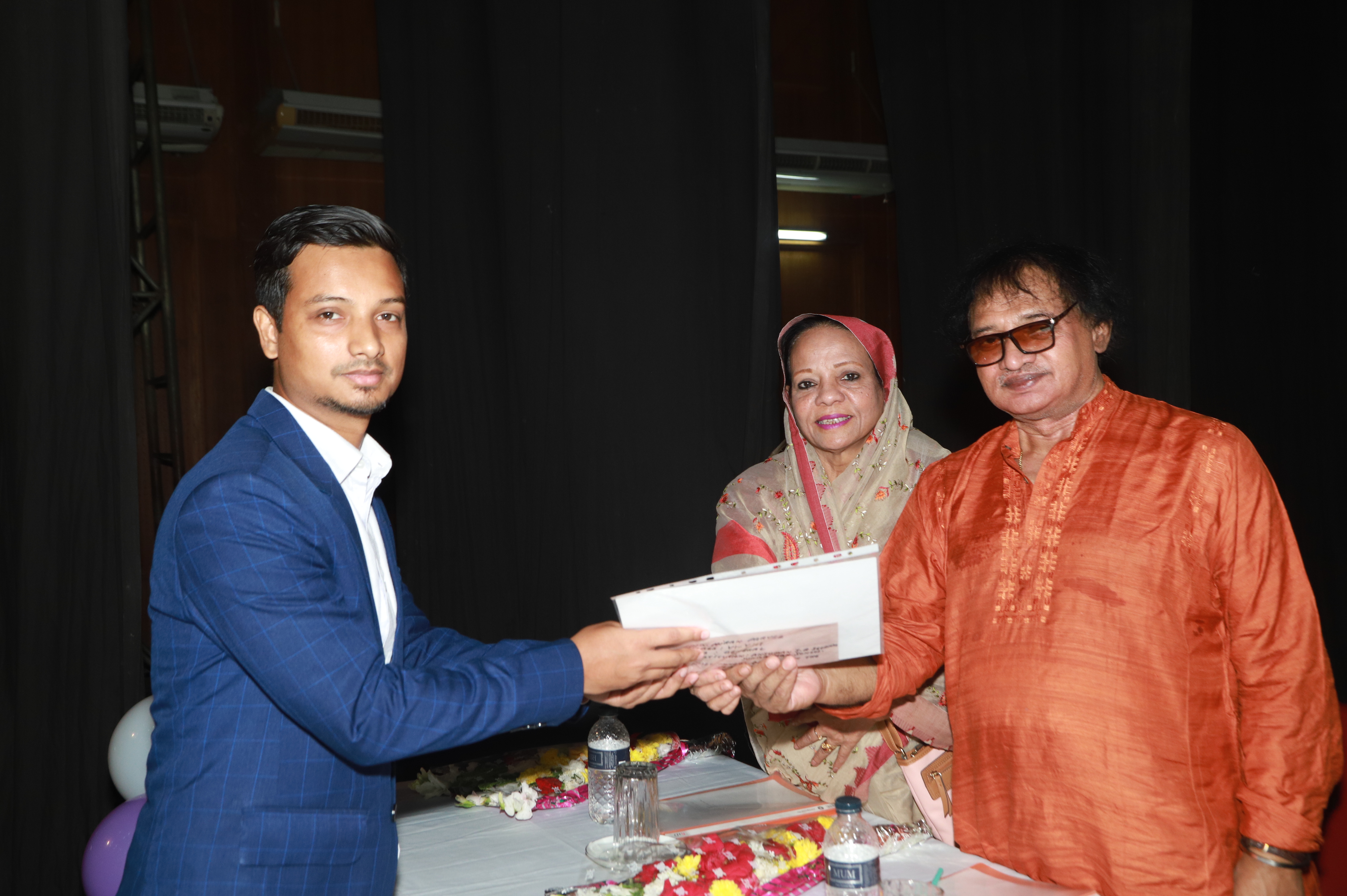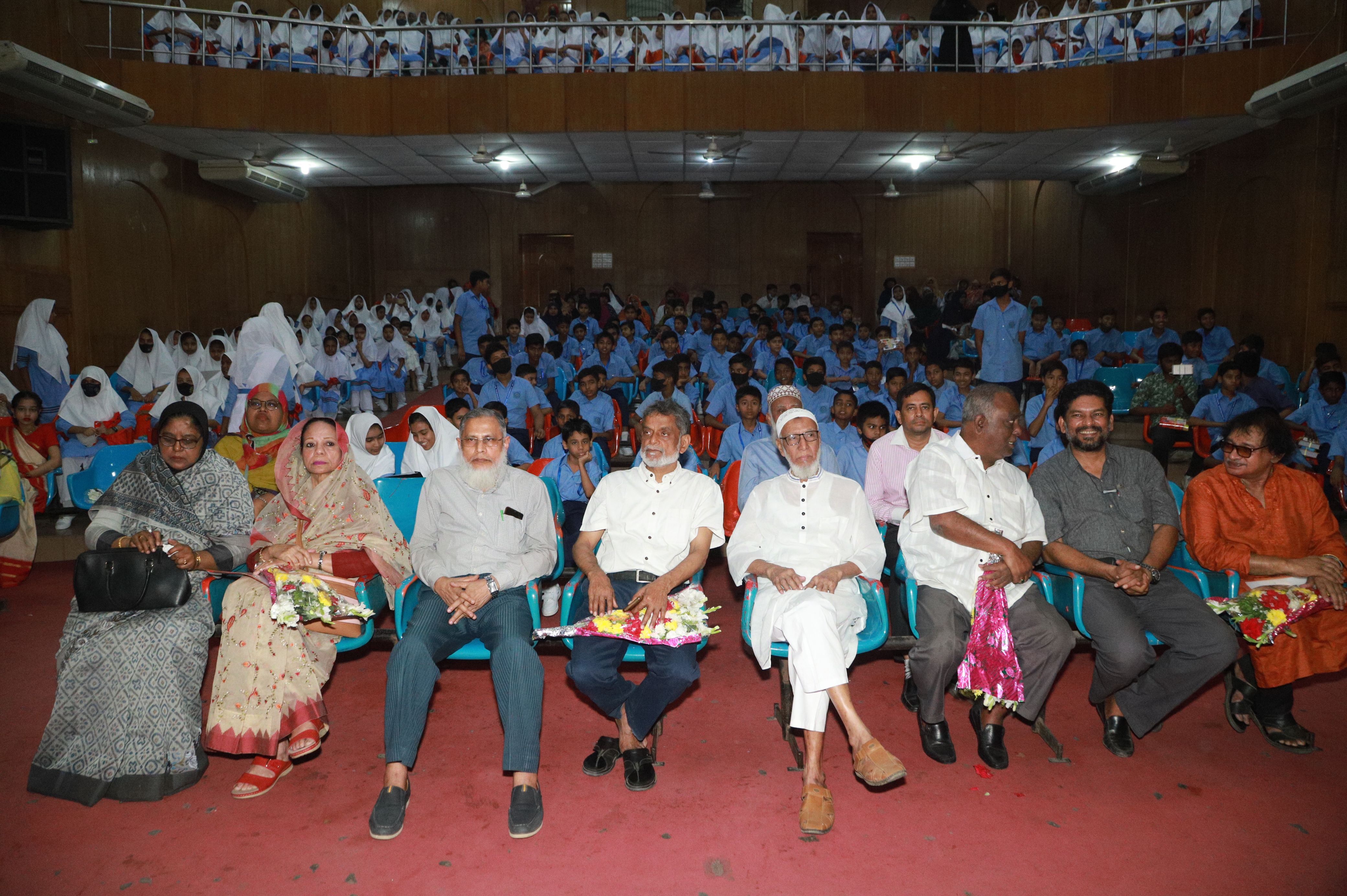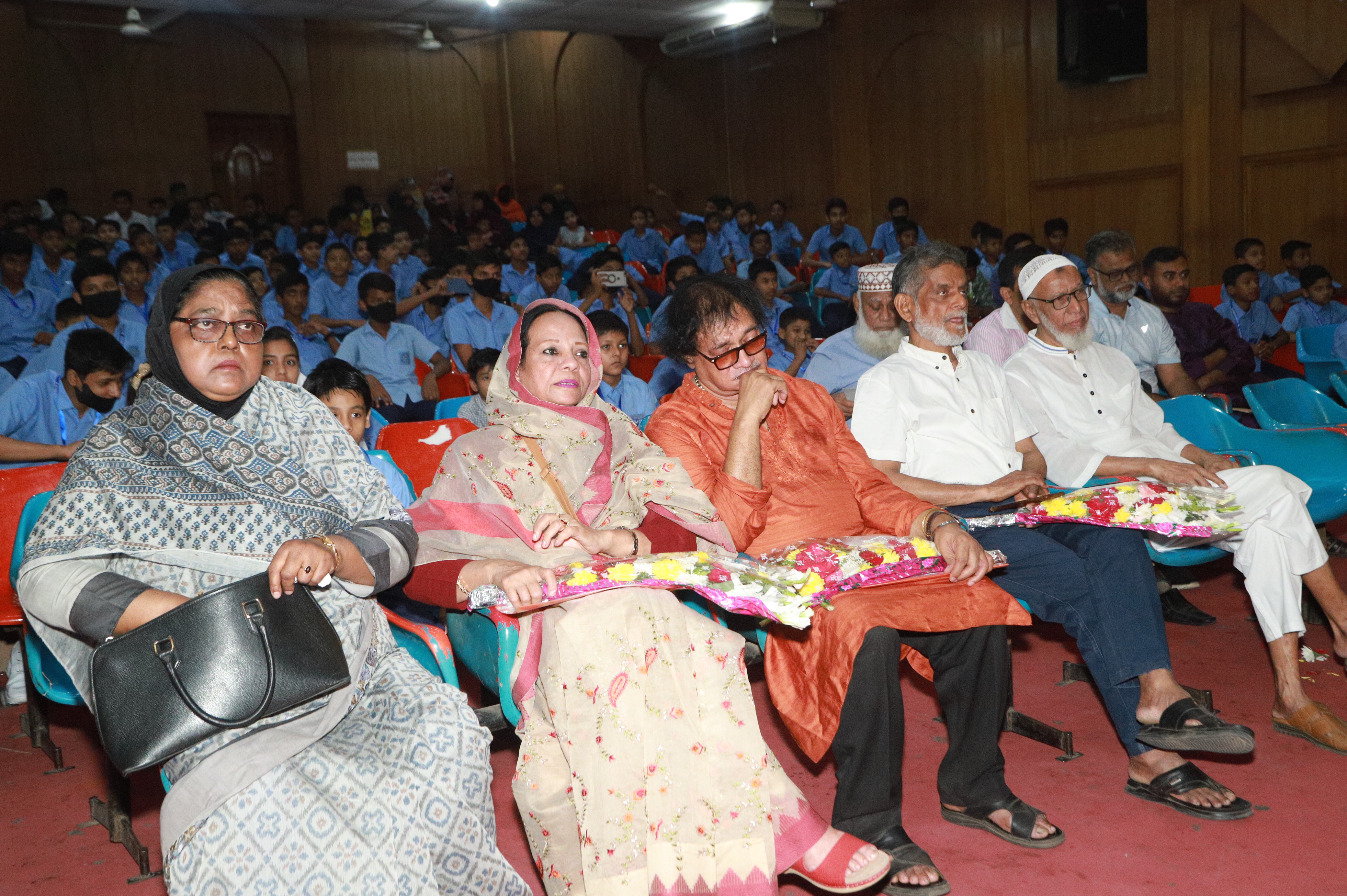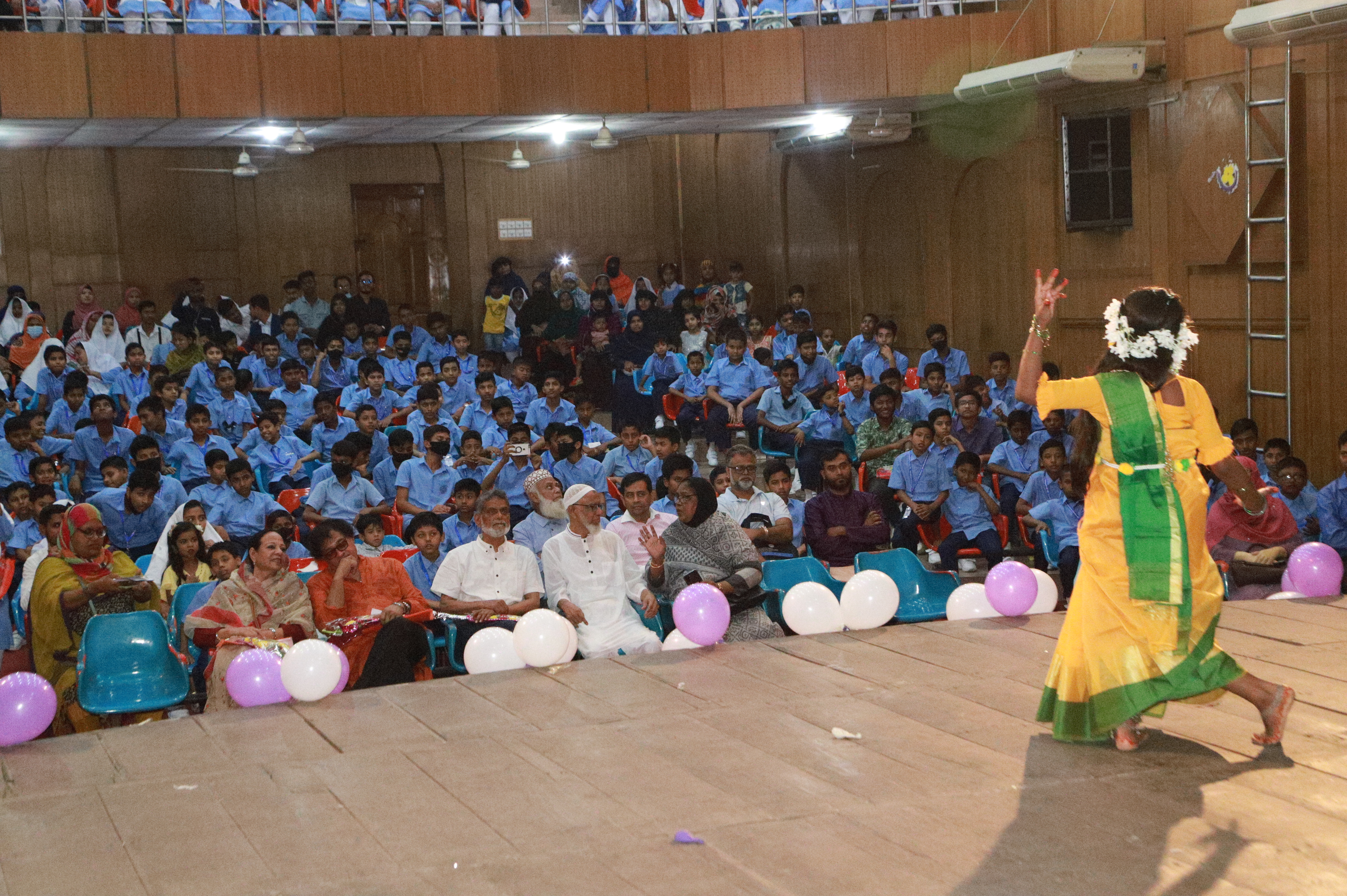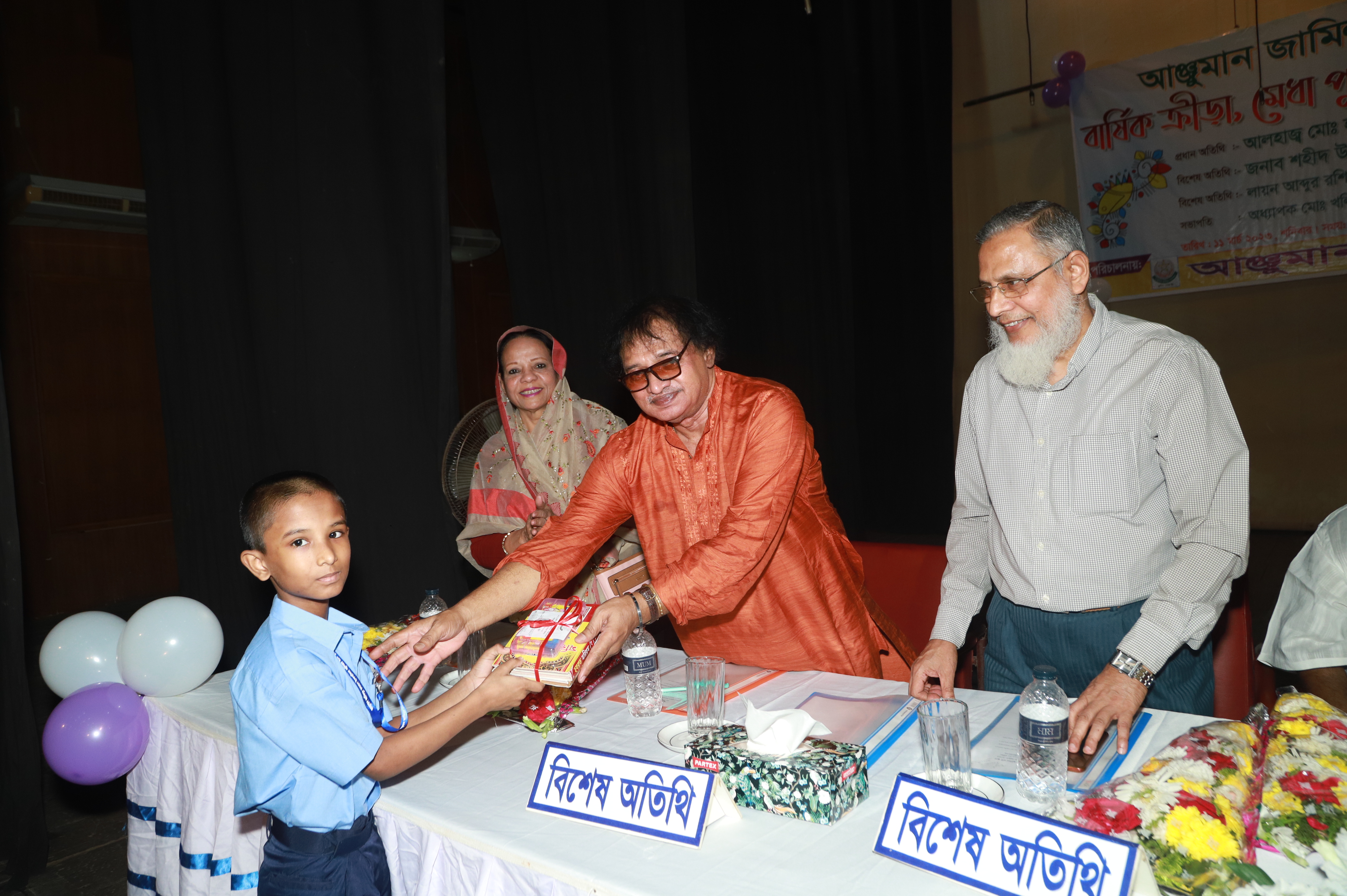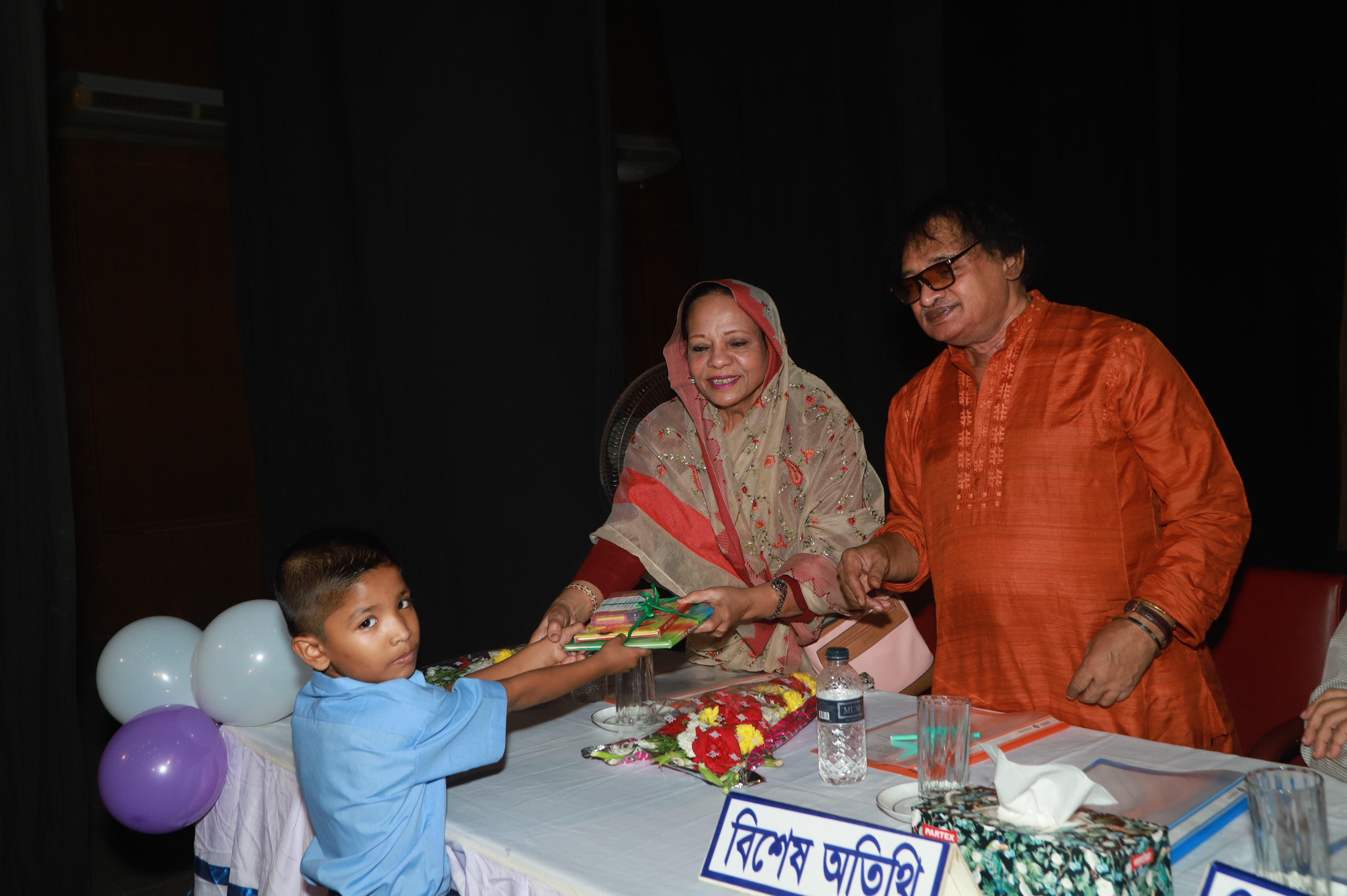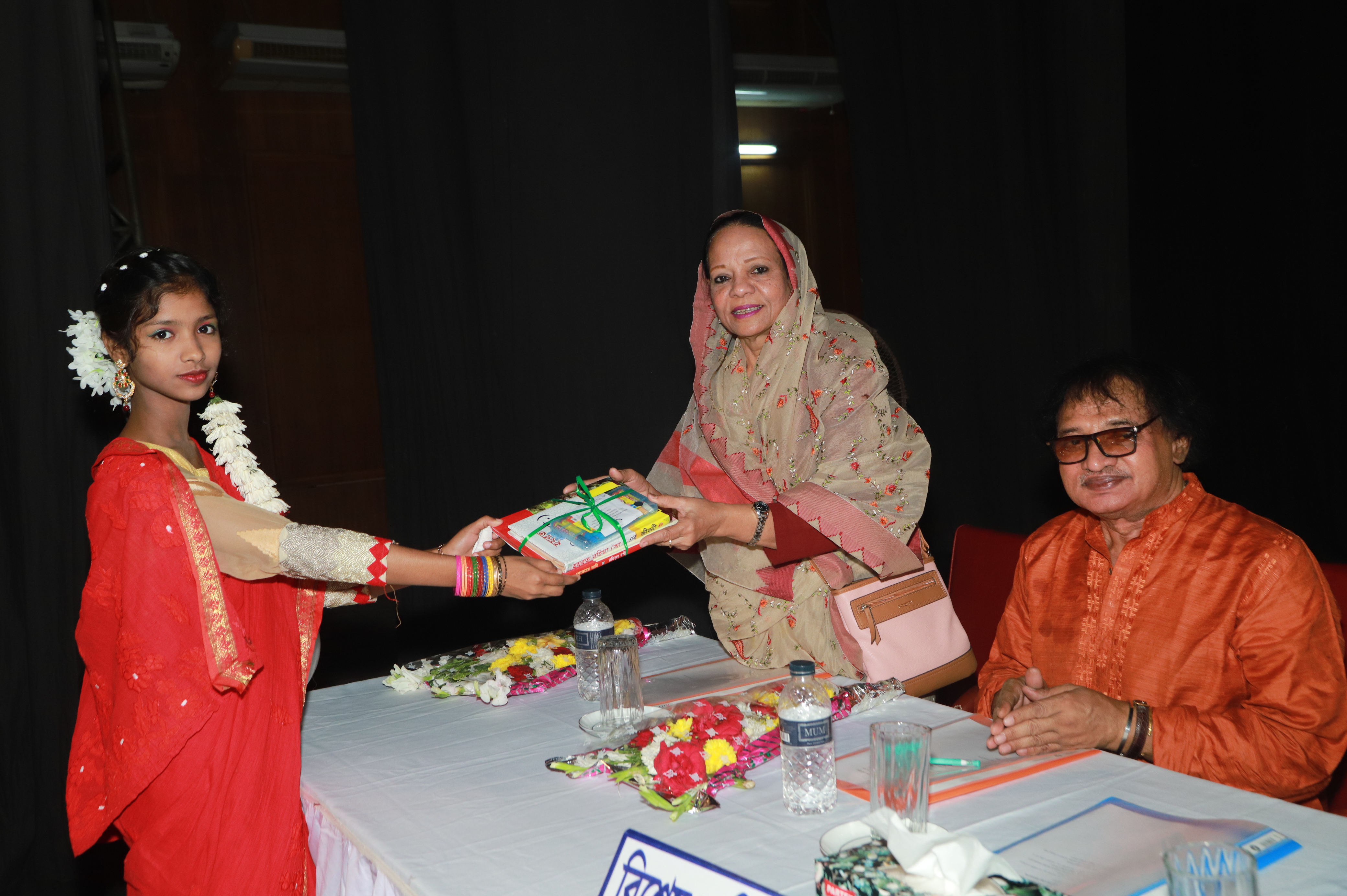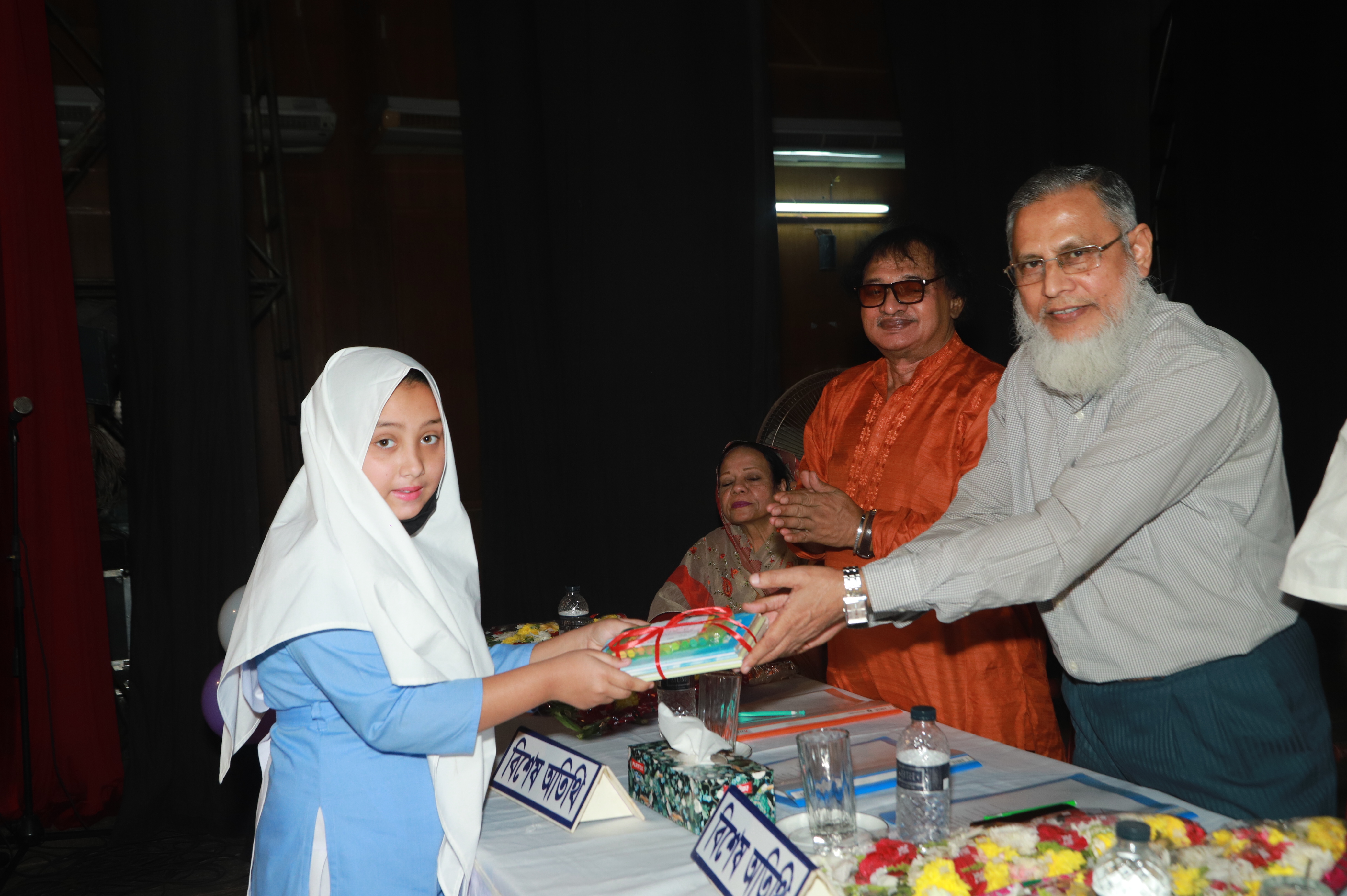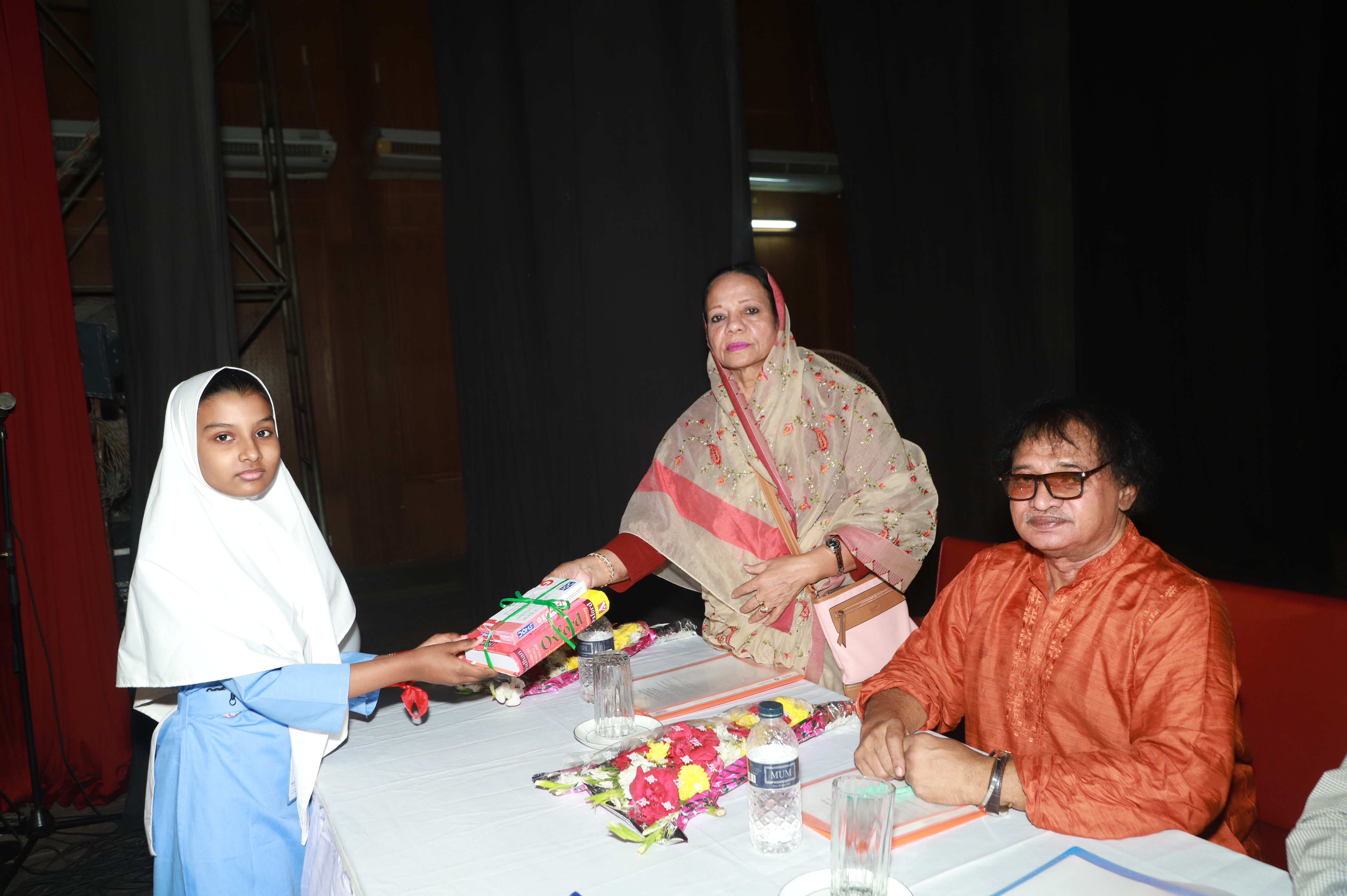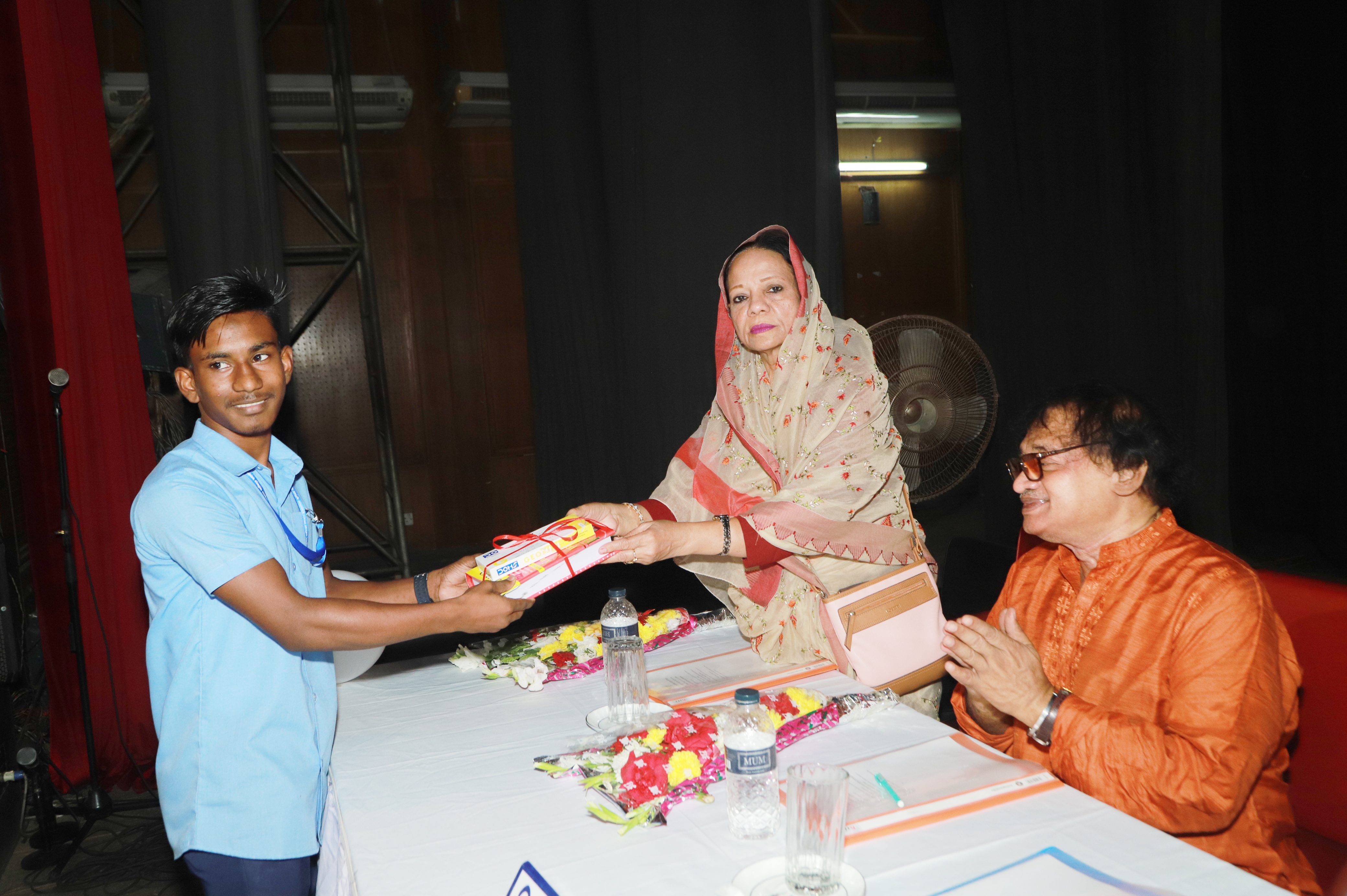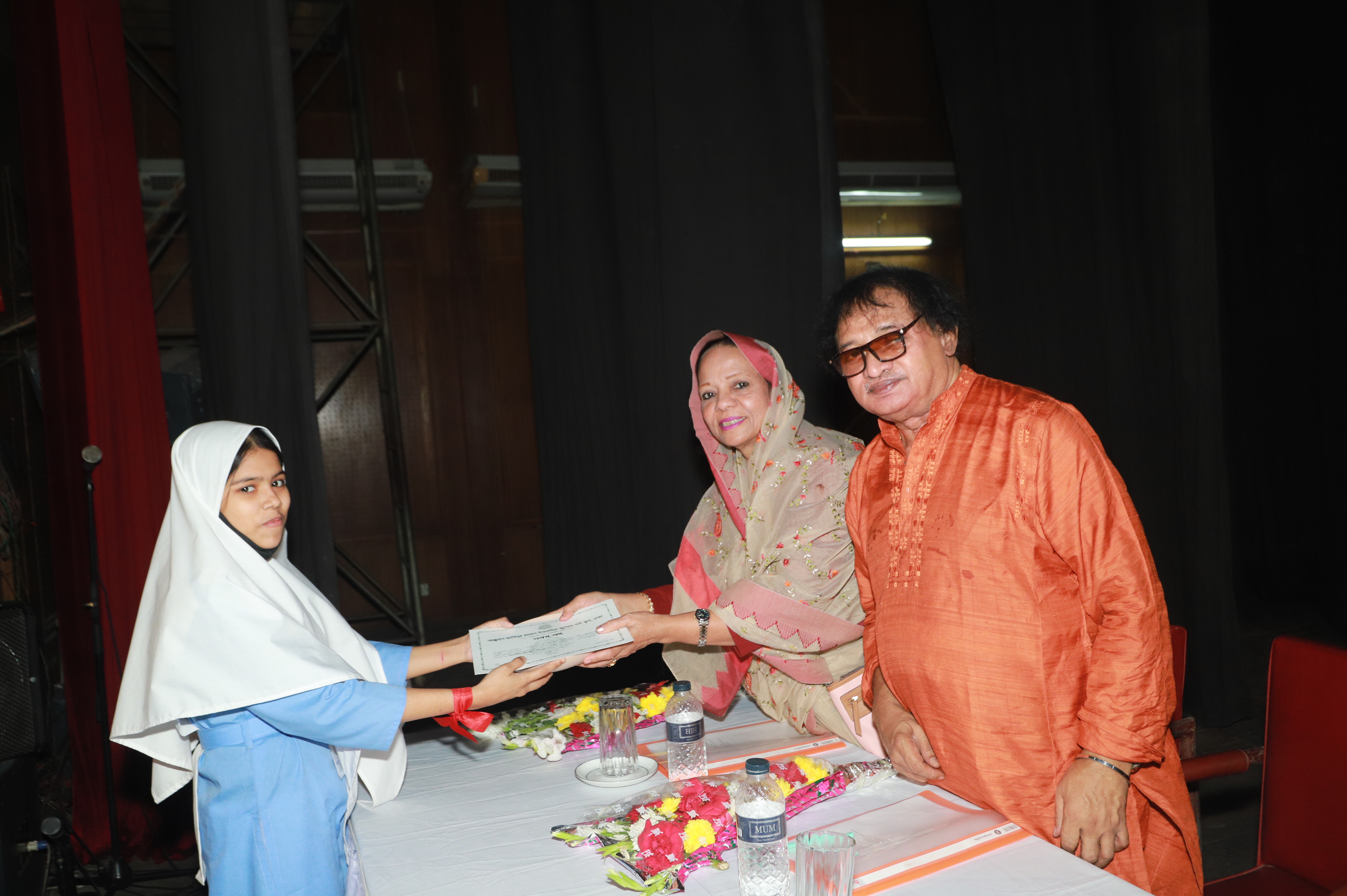 Best teachers: L: Math and Science, R: General, Ceremony 2023
i) Math & Science: Diltaz Begum
- Certificate
ii) General subjects: Md. Miran Parvez
- Certificate
---
2021

Best teachers: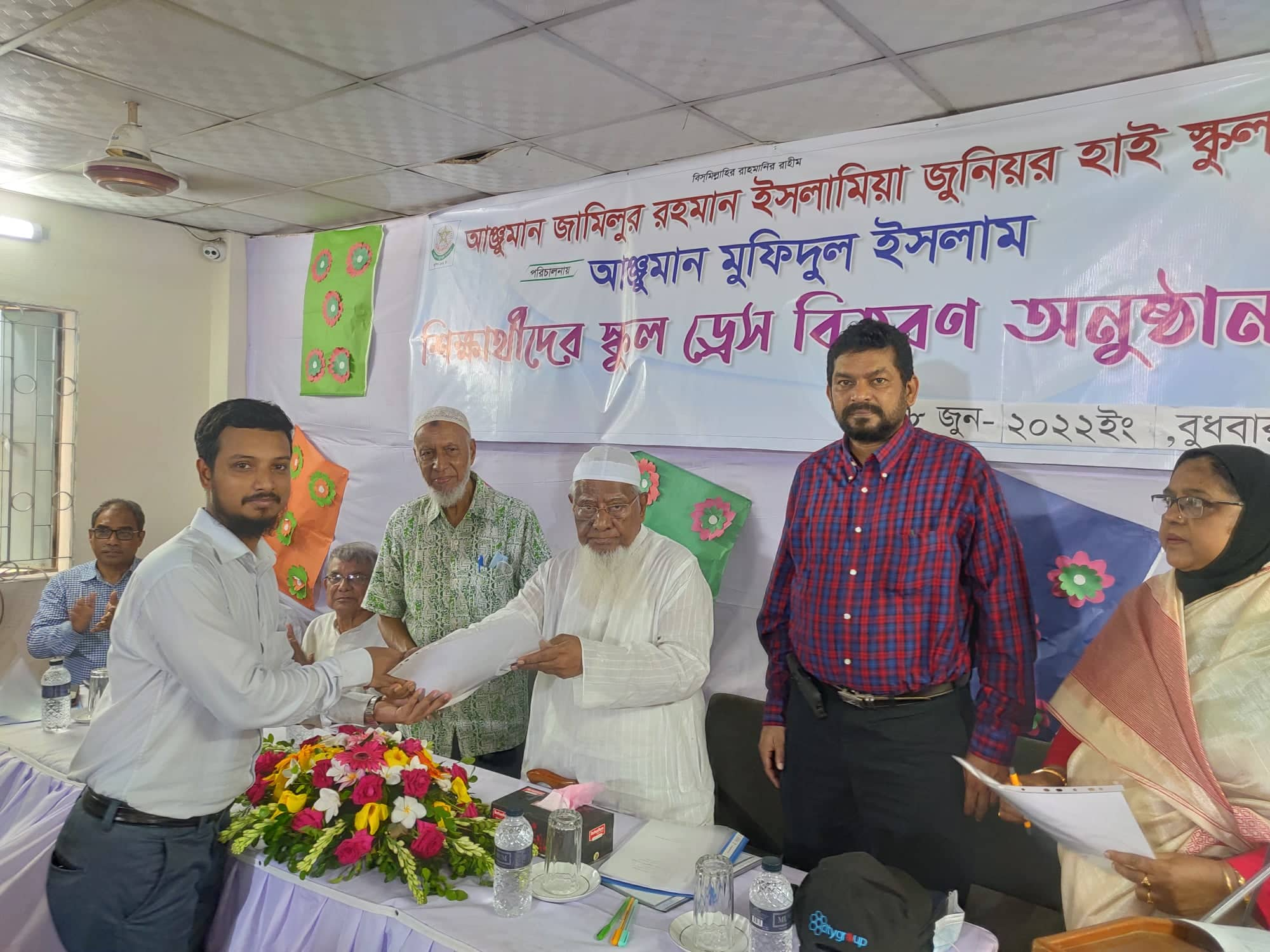 Best teachers: L: Math and Science, R: General
i) Math & Science: Diltaz Begum
- Certificate
ii) General subjects: Md. Miran Parvez
- Certificate
---
2020

Best teachers:
Suspended due to COVID-19 pandamic
---
2019 (Received in 2020)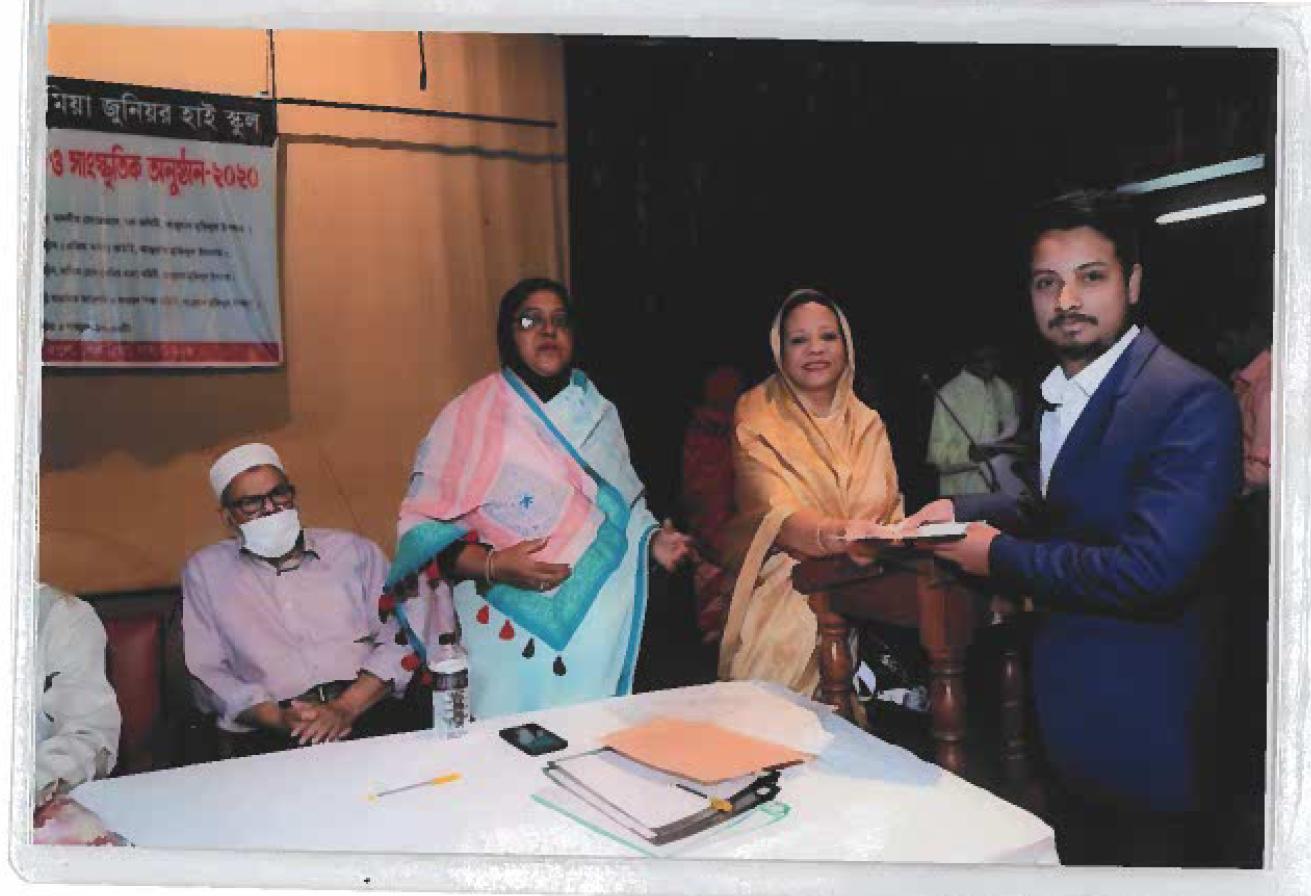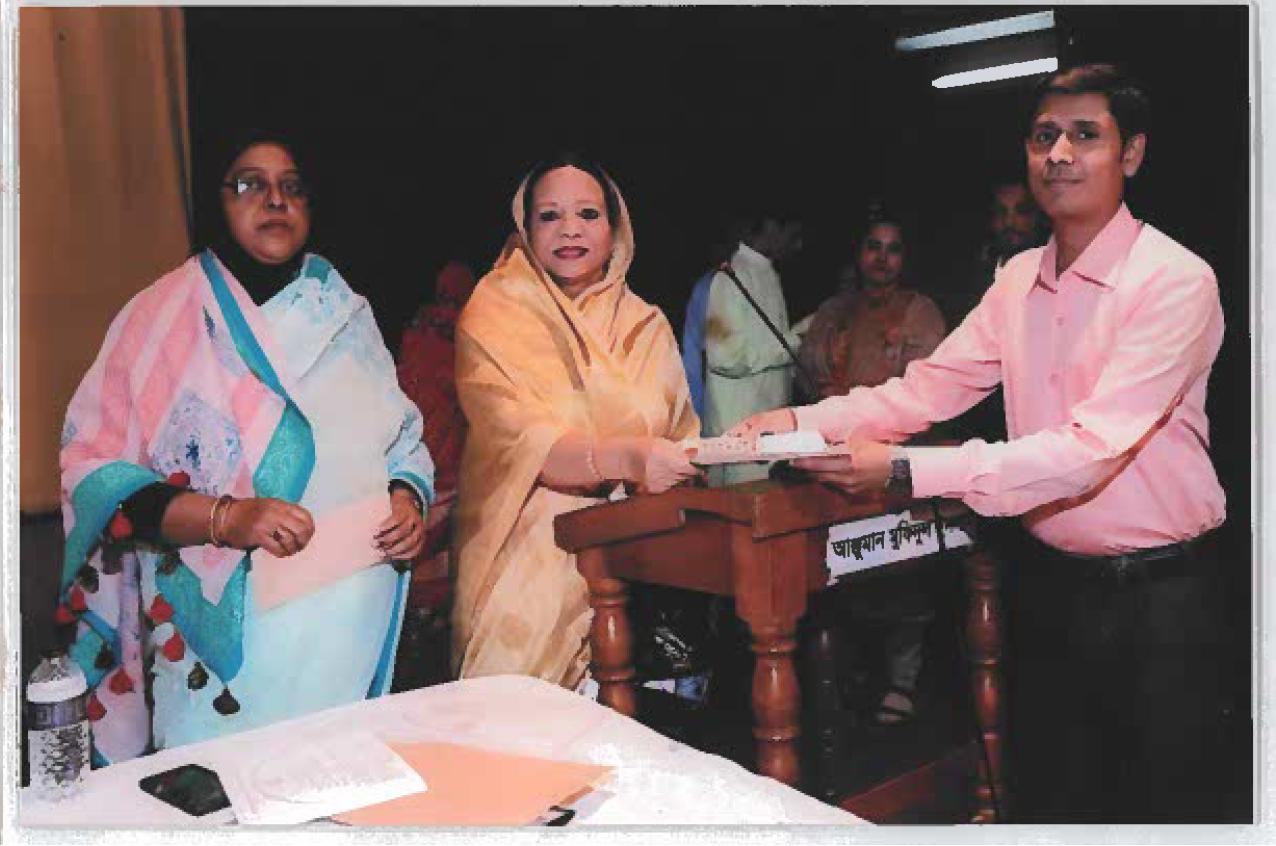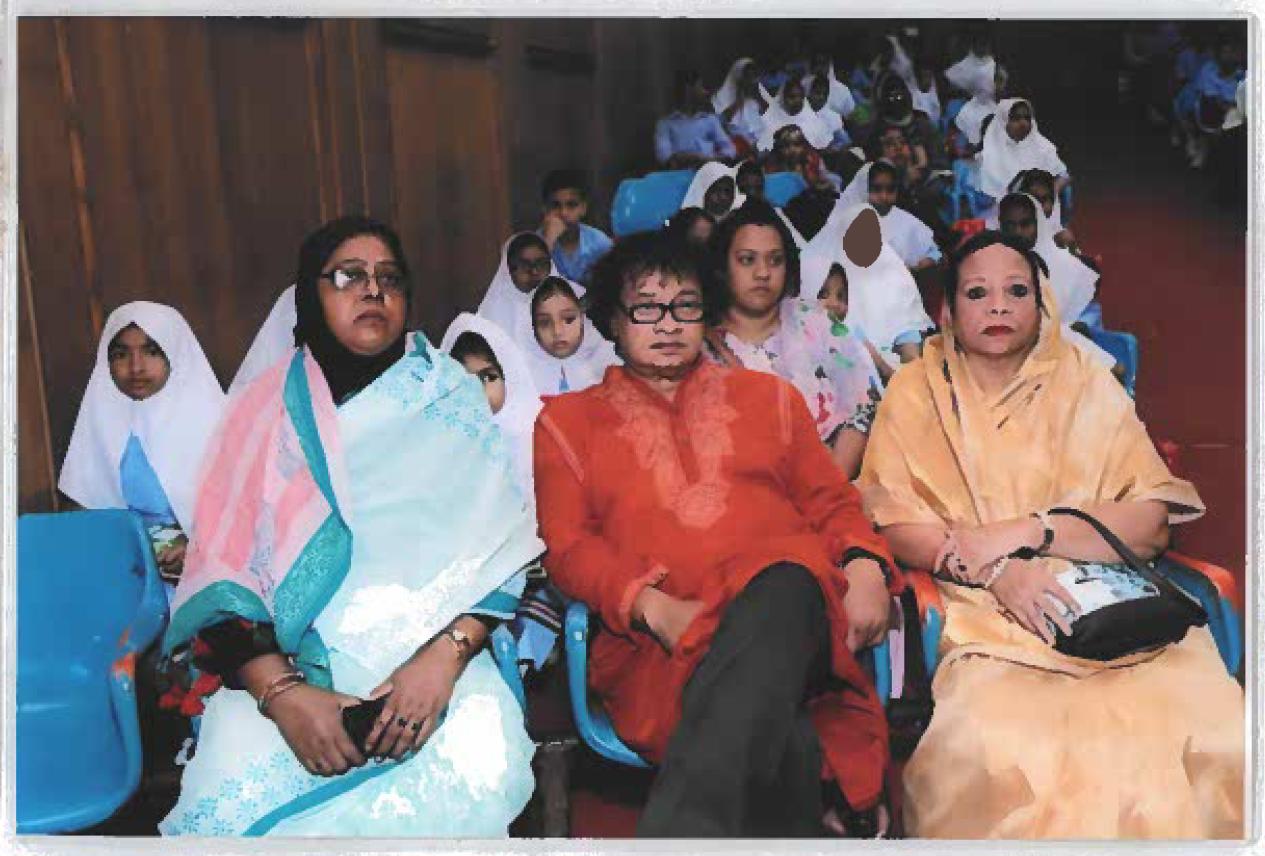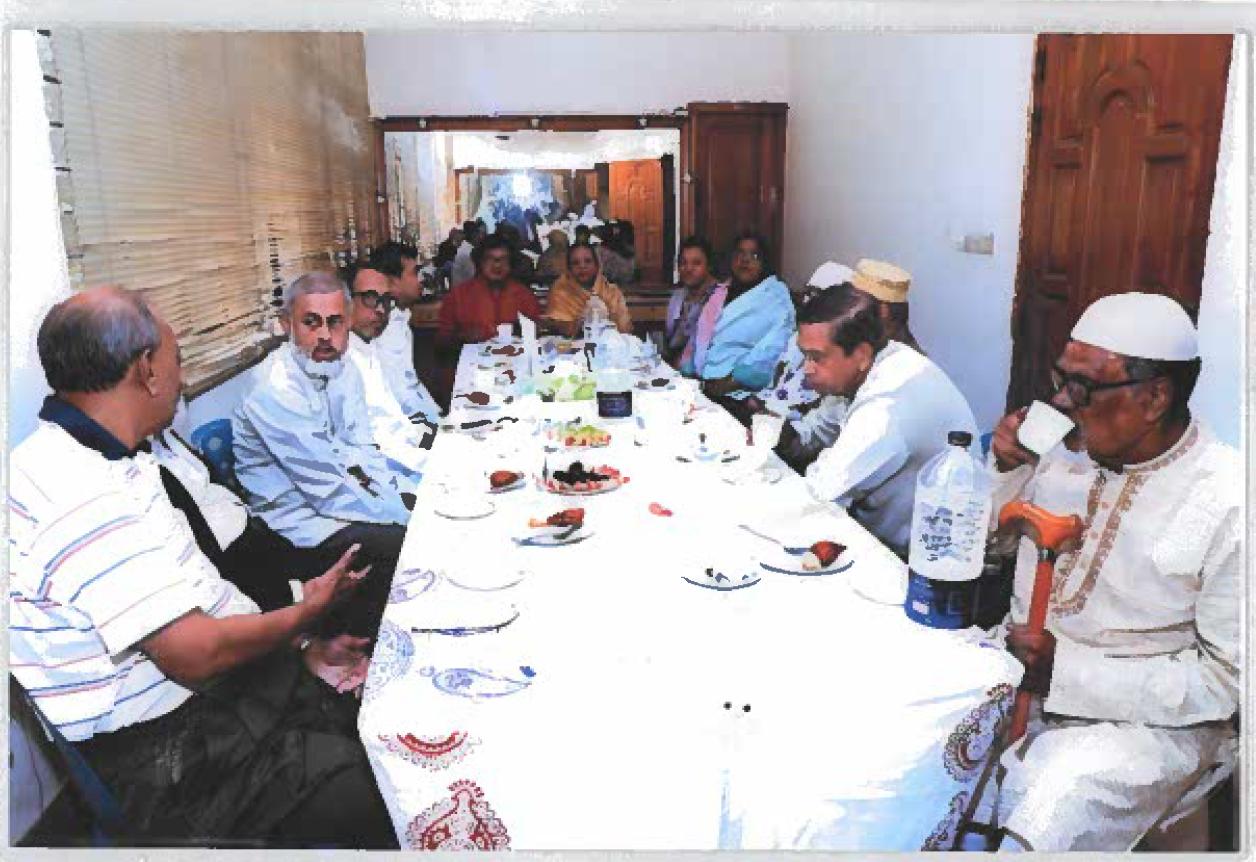 2020 Award ceremony of Anjuman: i) and ii) Best teachers receiving awards from Sultana Khairun Nahar and the school principal Tahmina Khatoon, iii) and iv) Ceremony for the recognition

Best teachers:

i) Math & Science: Md. Al-Mamun
- Certificate

ii) General subjects: Md. Miran Parvez
- Certificate
---
2018 (Received in 2019)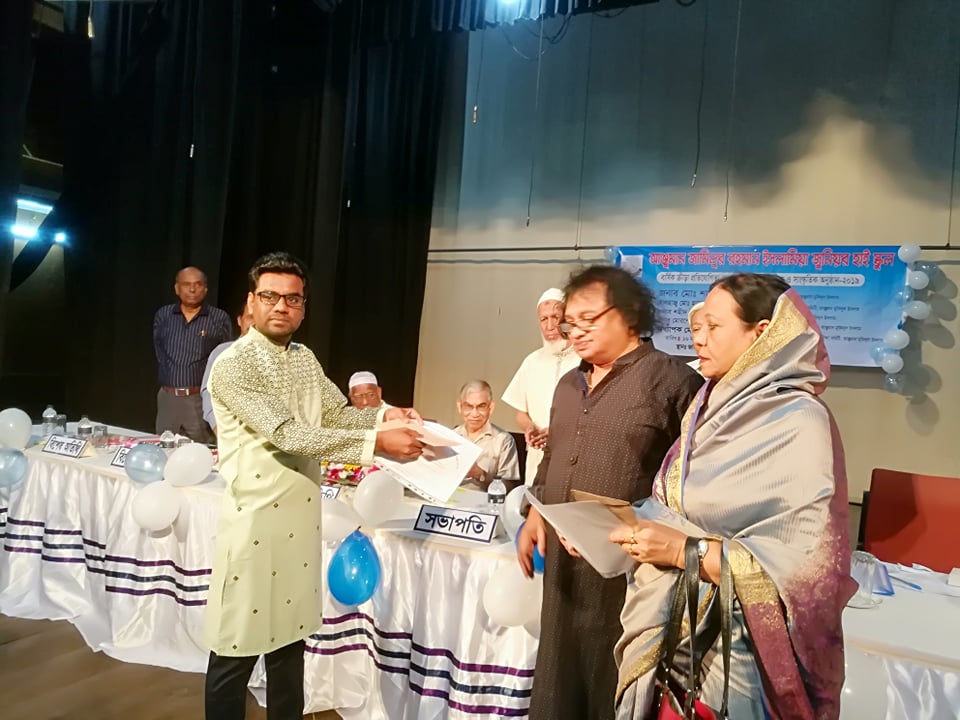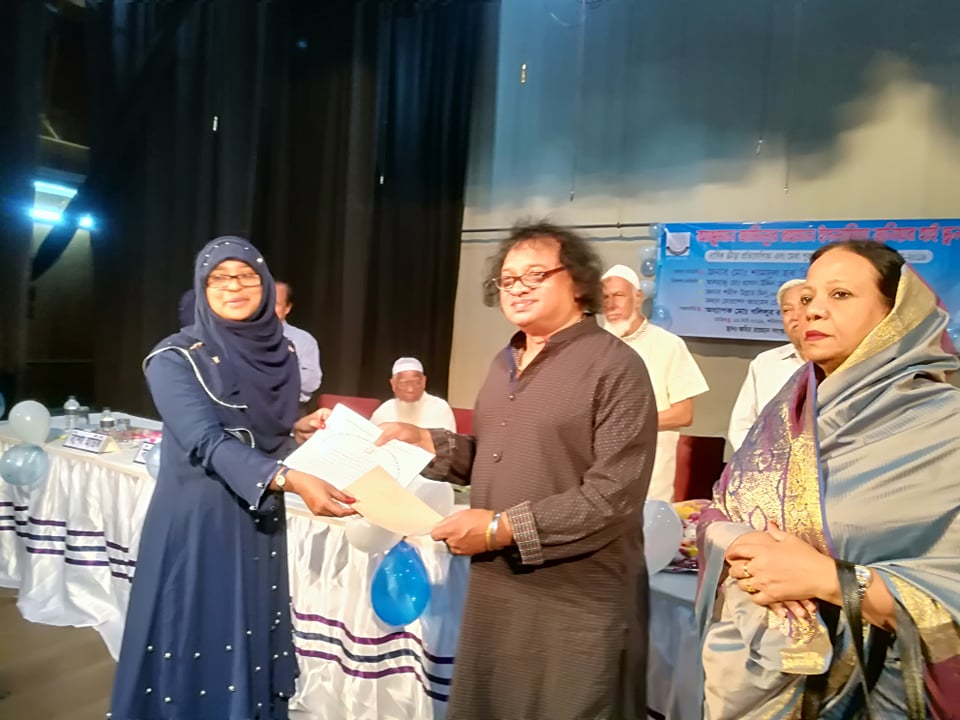 2019 Award ceremony of Anjuman: Best teachers receiving awards from Md. Sarwar Jahan with Sultana Khairun Nahar
Letter to the founder
Best teachers:
i) Math & Science: Md. Nadir Sah
- Certificate
ii) General subjects: Maksuda Akter
- Certificate
---