---
786
---
There are three annul prizes in Physics:
BEST TEACHER OF THE YEAR

DISTINGUISHED TEACHER OF THE YEAR

Best Ph.D or Master Thesis
---
OBJECTIVES: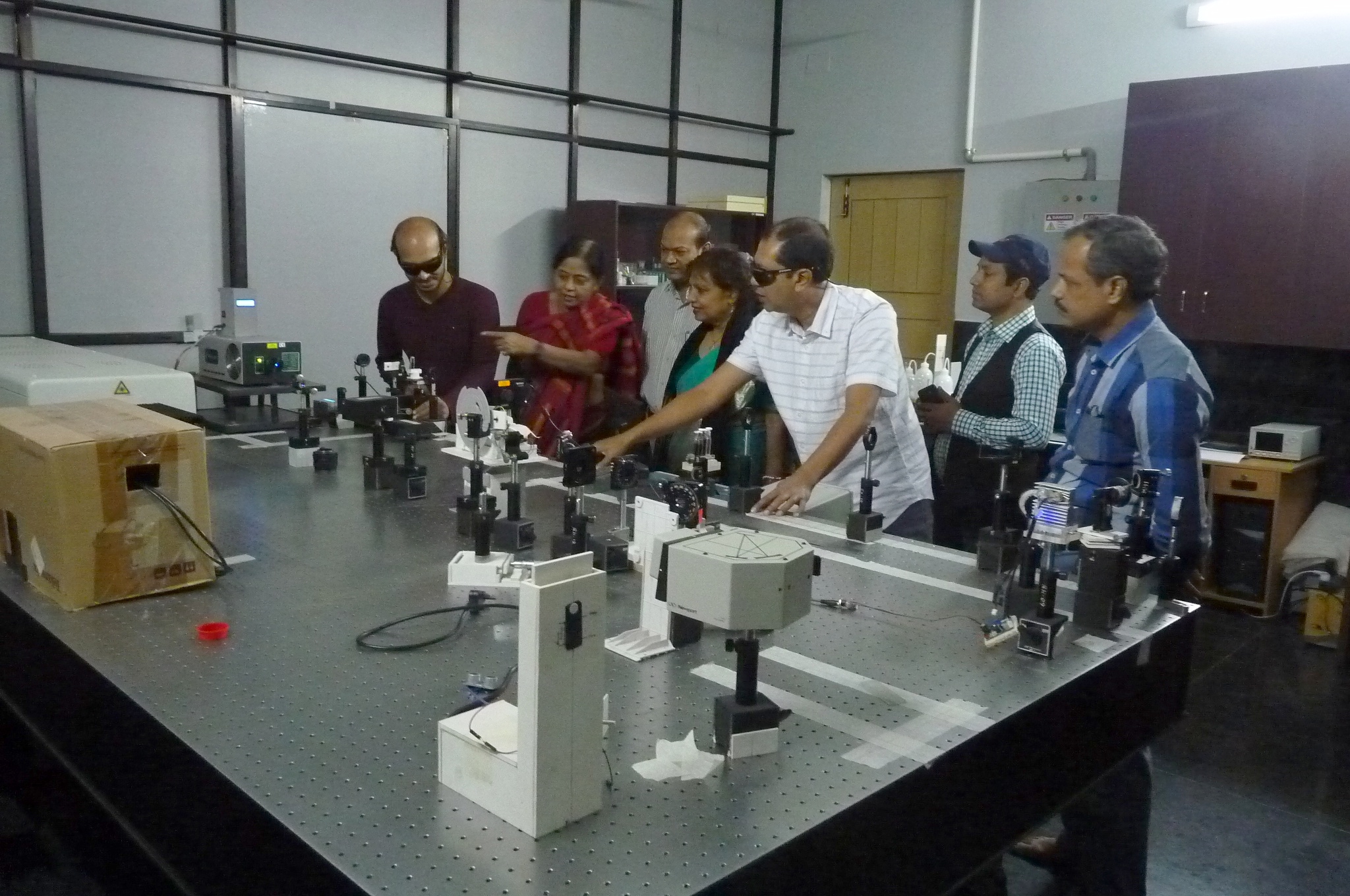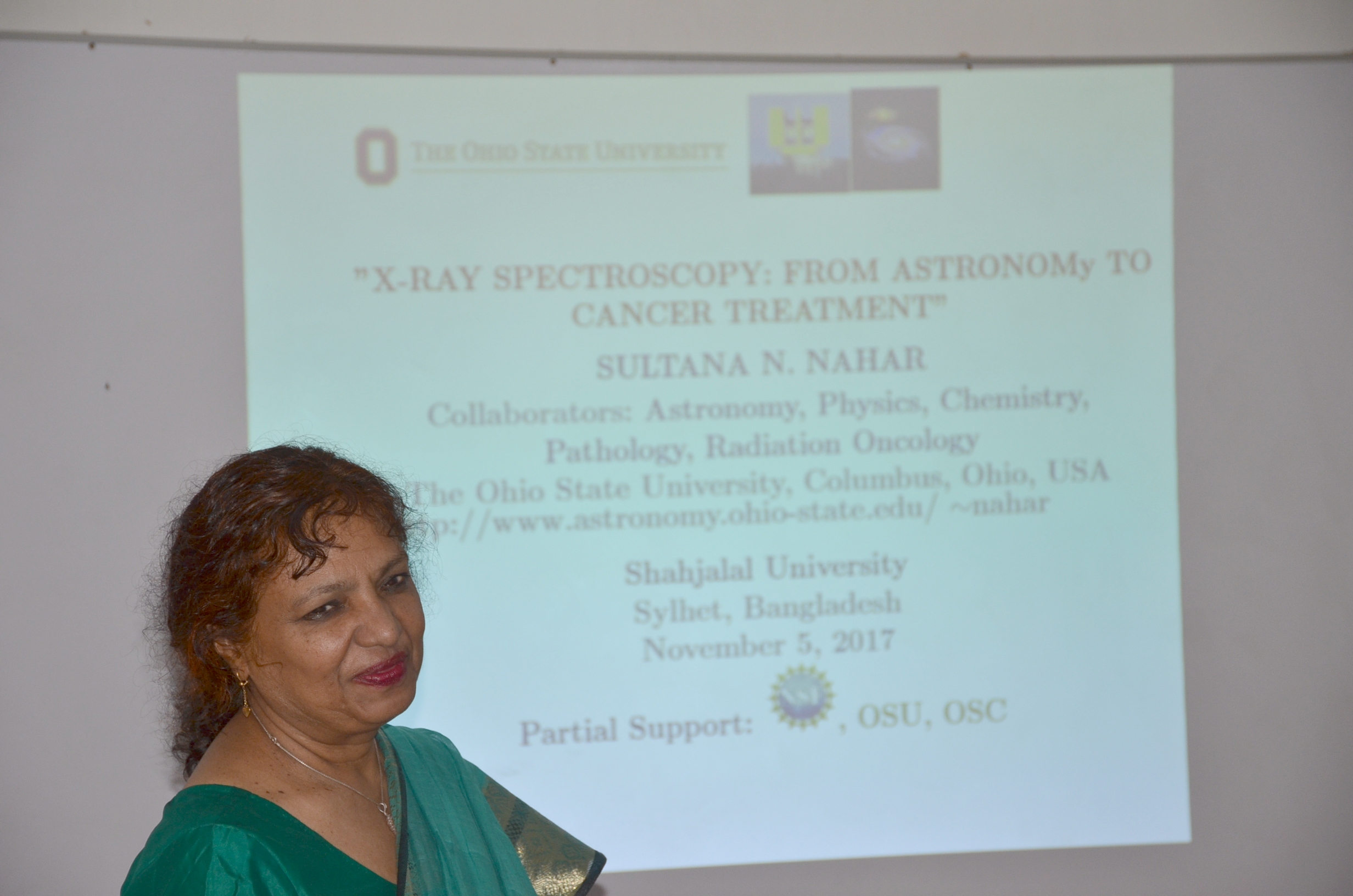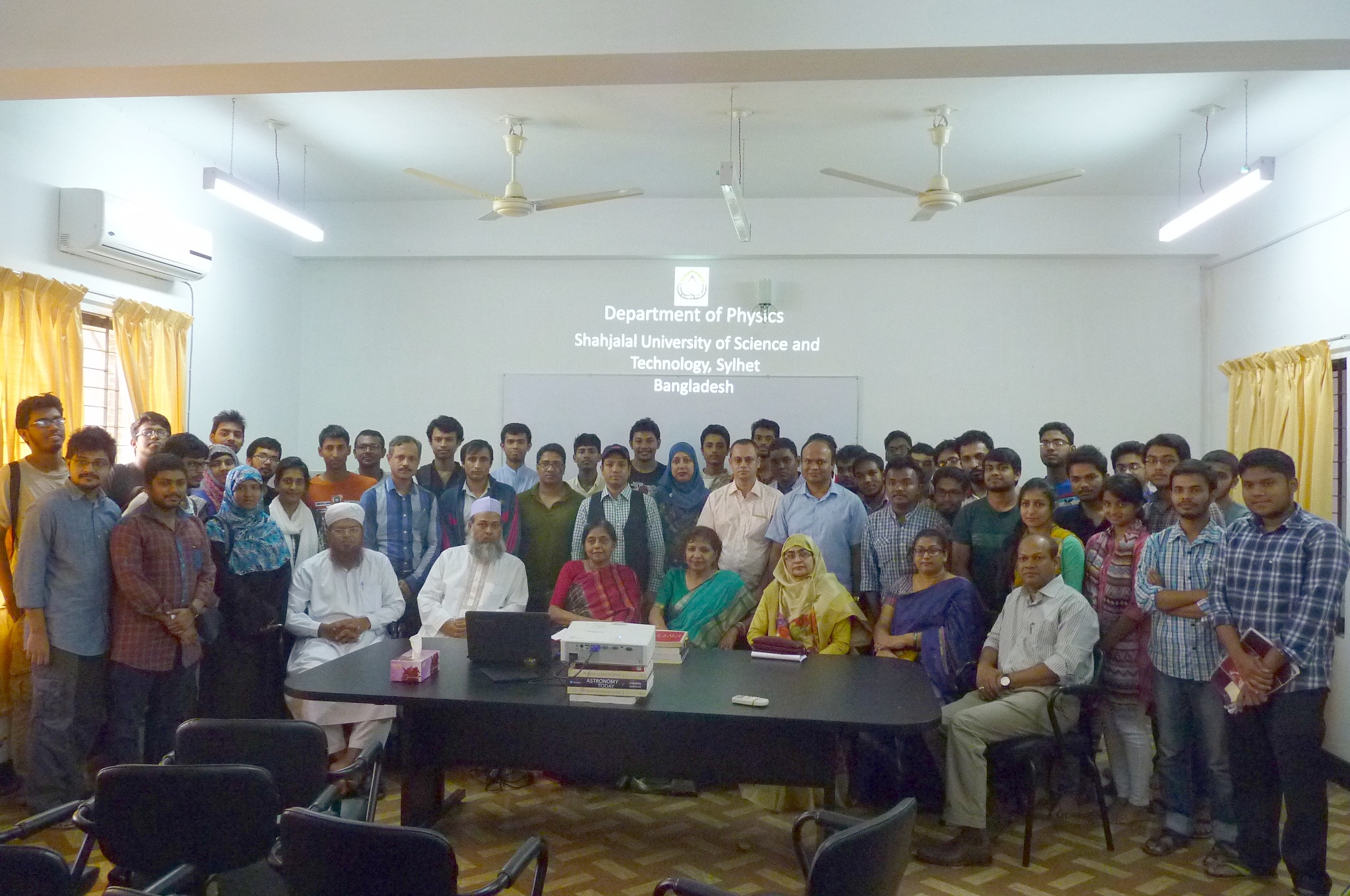 2017 visit: 1. Optocs research lab, 2. Seminar, 3. Members of the Physics Department after seminar
The recognition program aims to enhance the academic excellence through i) in-class teaching and encourage interactive research with students and publications by faculty members, ii) reseach and academic performance by students.
---
BOARD OF TRUSTEES: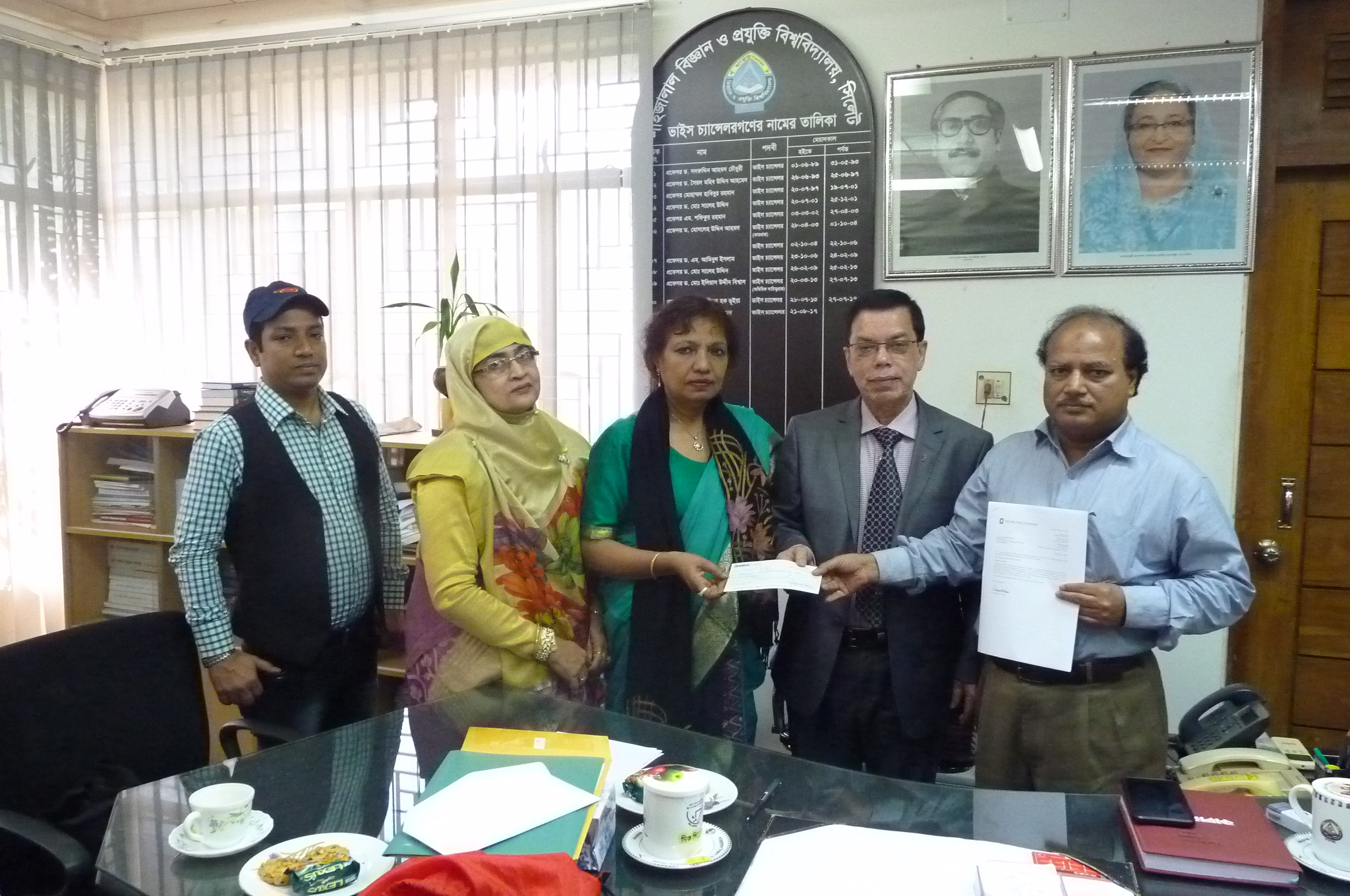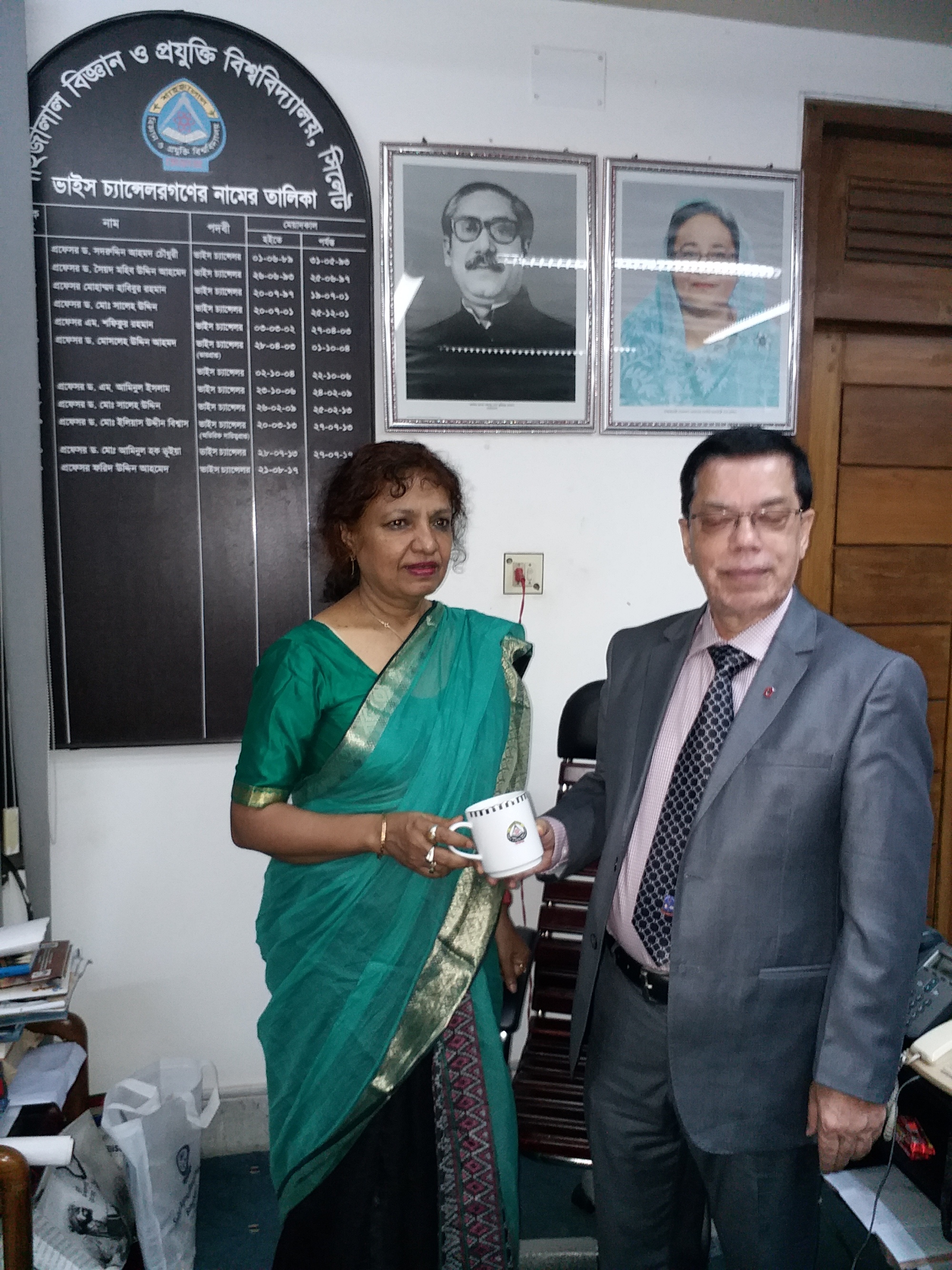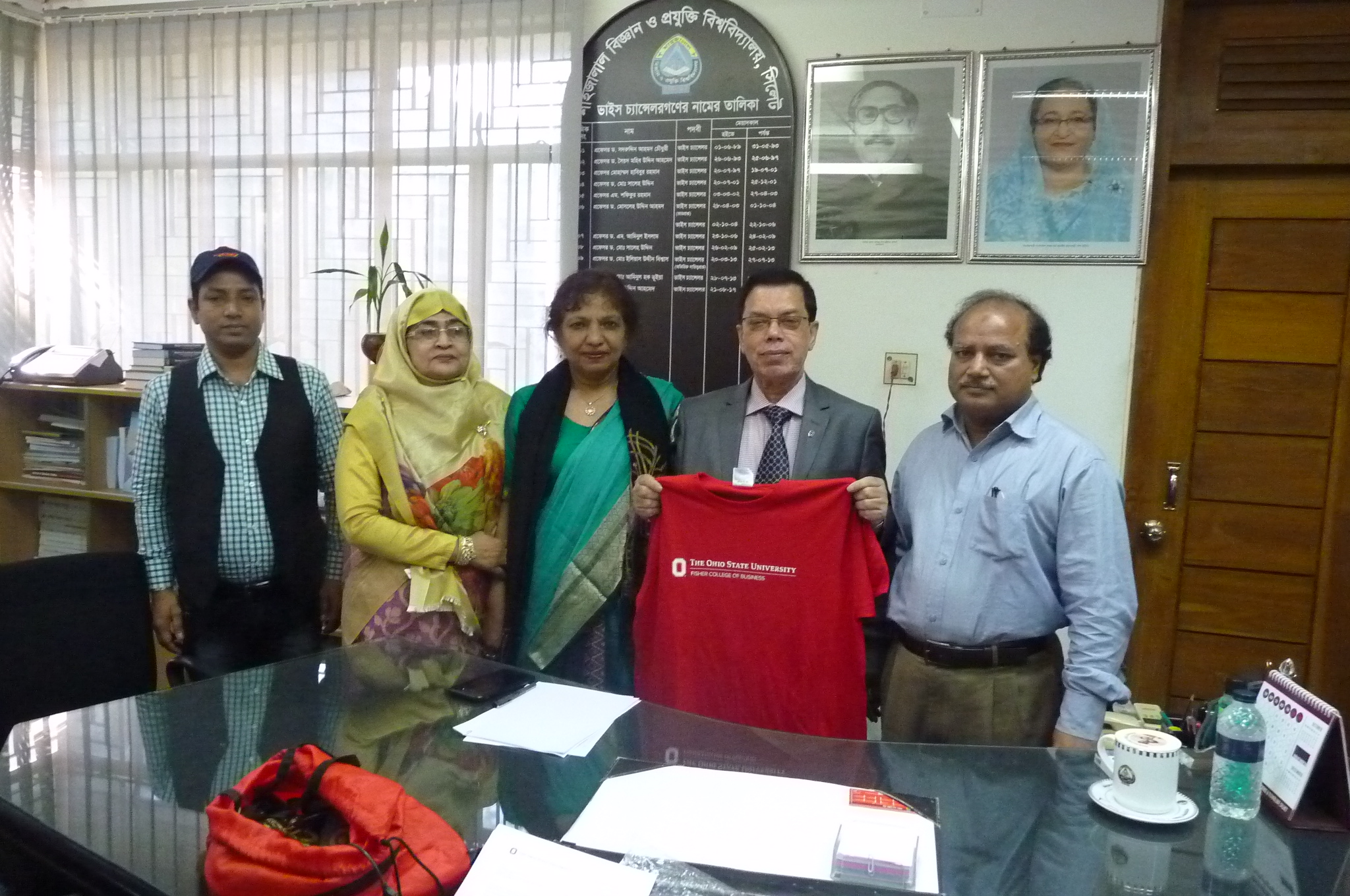 2017: With Vice Chancellor Prof. Farid Uddin Ahmed: 1. Initiation of the trust, 2. University Cup from the VC, 3. OSU pin and T-shirt from Sultana
MEMBERS OF THE BOARD OF TRUSTEES:
1. Treasurer, Shahjala University of Science and Technology
2. Dean appointed by the Vice Chancellor
3. Registrar
4. Dr. Sultana N. Nahar
Trust and Guidelines
---
NEWS:
---
AWARDEES:
Annual awards
---
---