---
786
ABDUR RAZZAQ & SHAMSUN NAHAR TRUST FOR EDUCATION (Established in 2003)
Objectives: Recognition of best teachers and best Students with awards in Primary Schools, High schools, and Colleges in Bangladesh
Founder, Sponsor & President: Dr. Sultana N. Nahar
---
Educational Institution:
"KABI NAZRUL GOVERNMENT COLLEGE"
Laxmi Bazzar, Dhaka 1100, Bangladesh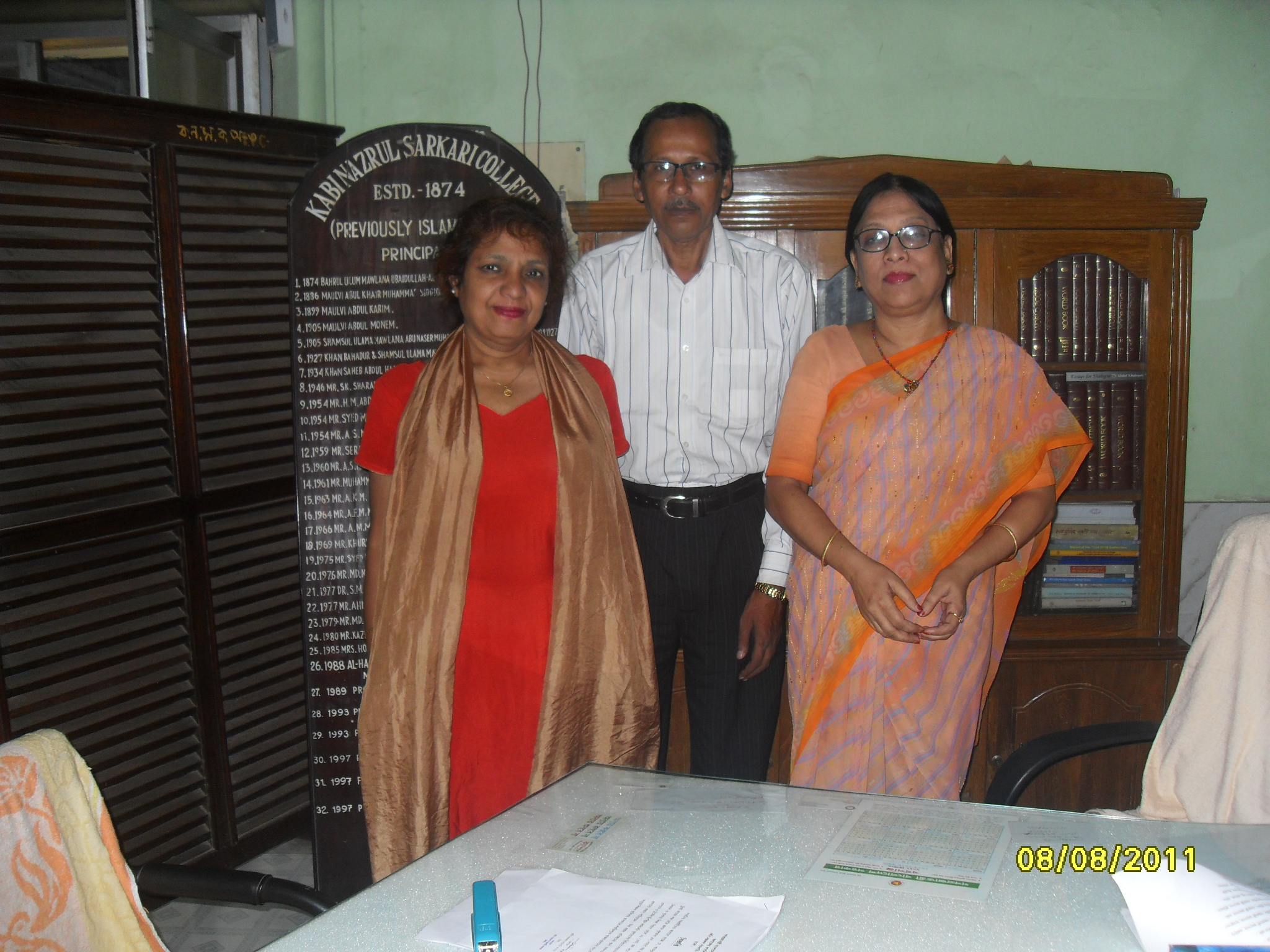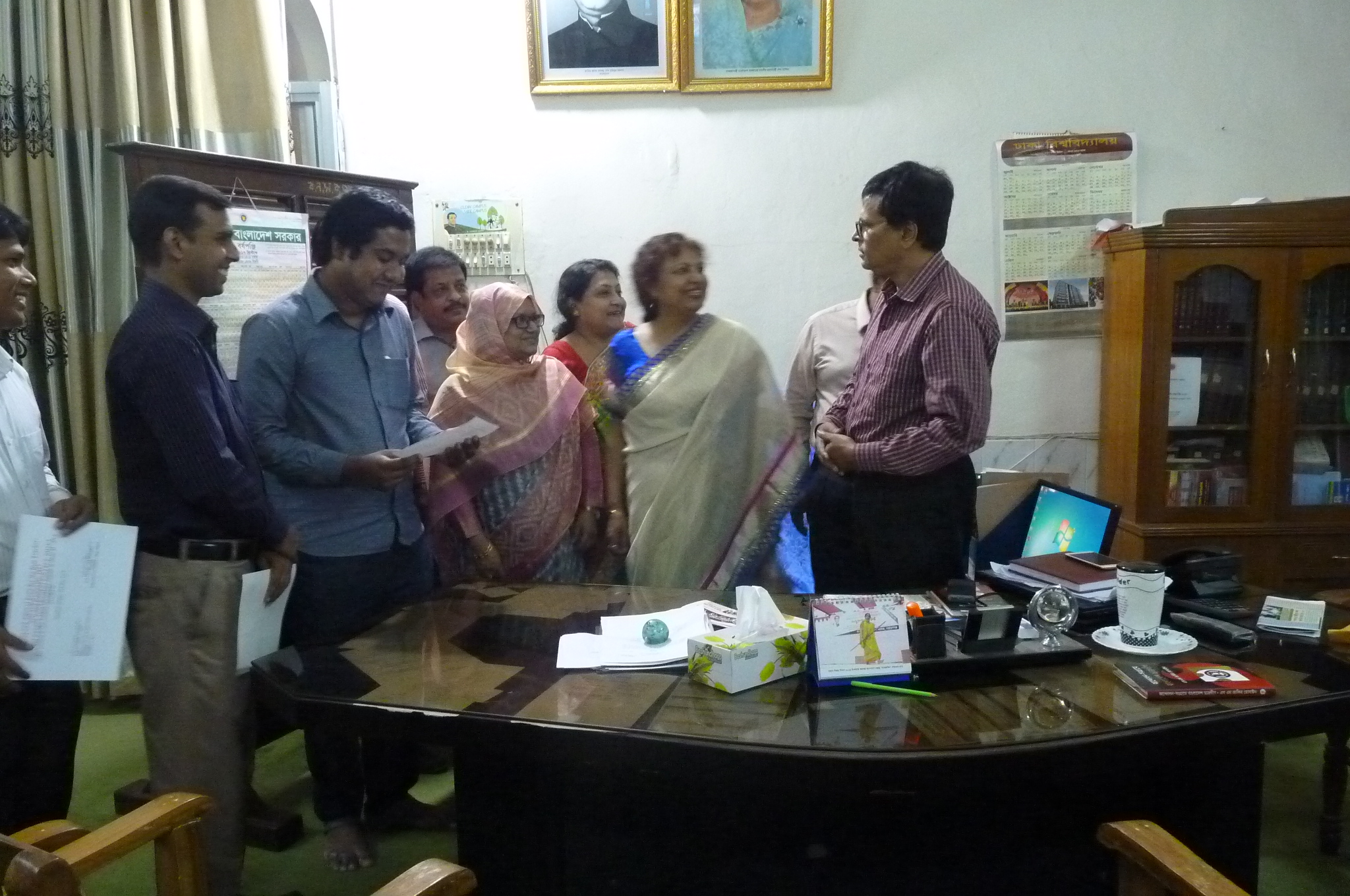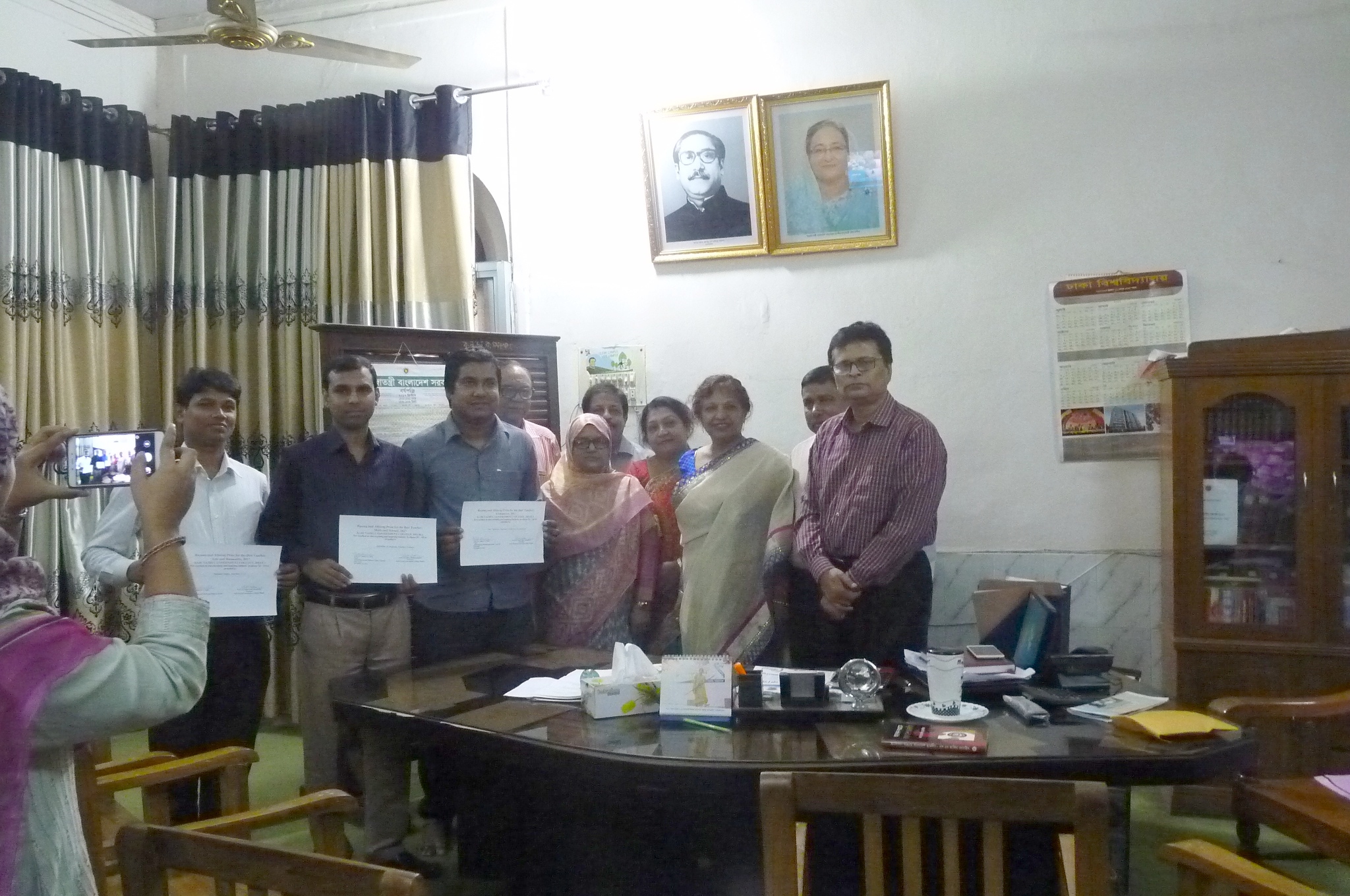 With i) 2011: Principal Raushan Jahan & Vice-Principal Rafiqul Islam, ii) 2017 Principal, vice Pricipal, faculty members, iii) Winning Teachers of 2017
Awards Established: 2008
- Finalized: 2011

Founder and Sponsor: Dr. Sultana N. Nahar
---
Press the following category buttons for information:
---
AWARDS: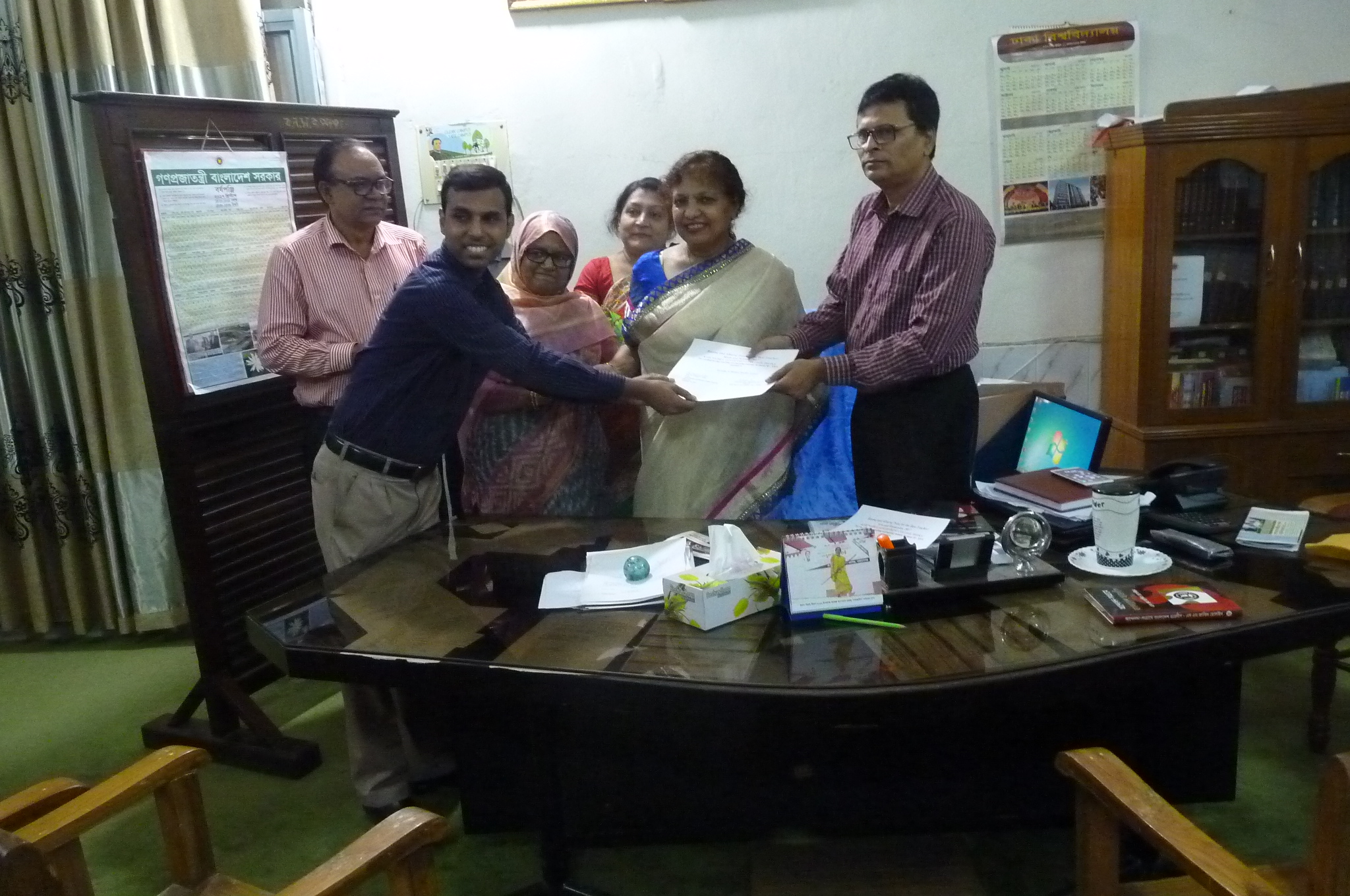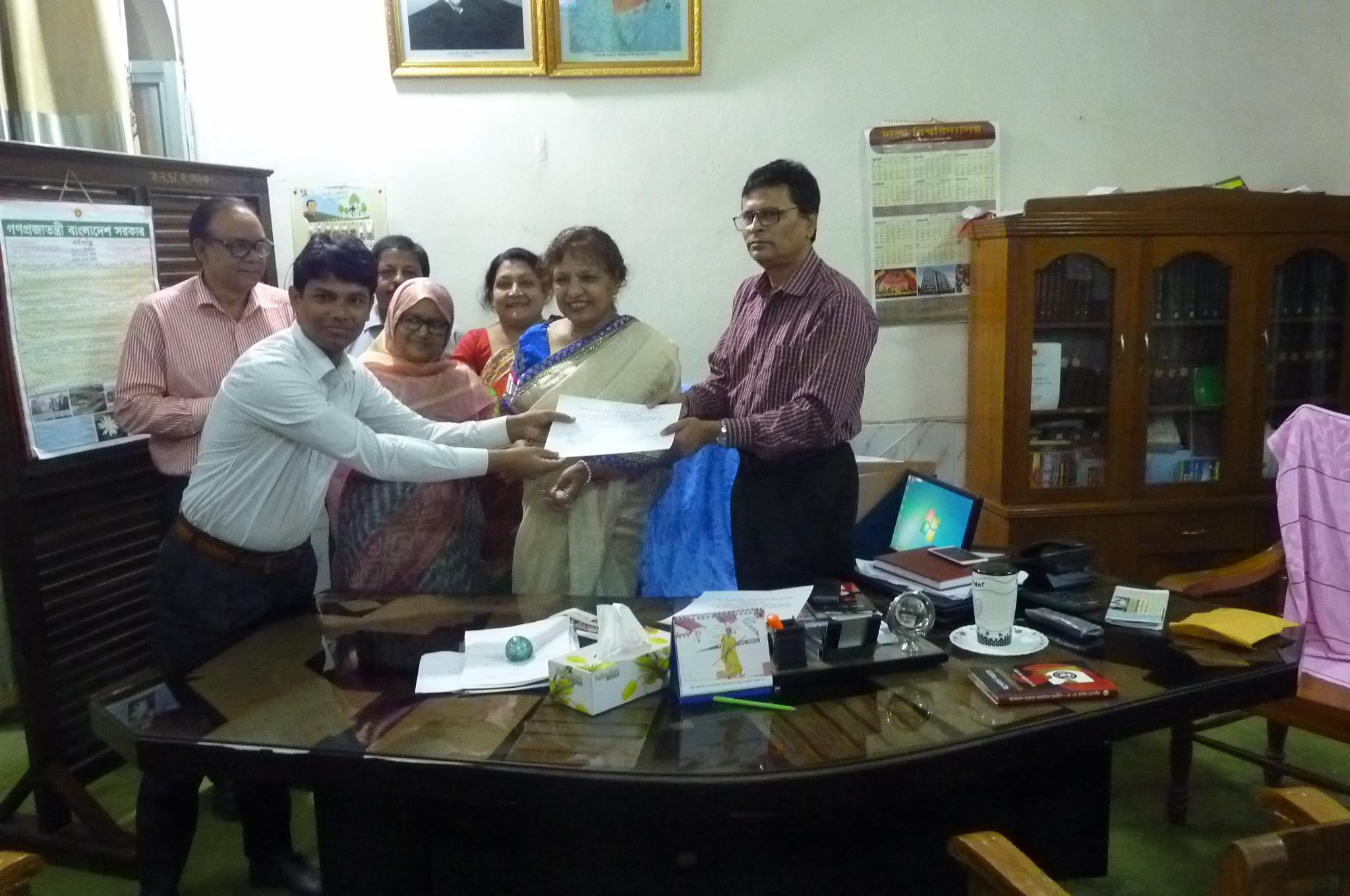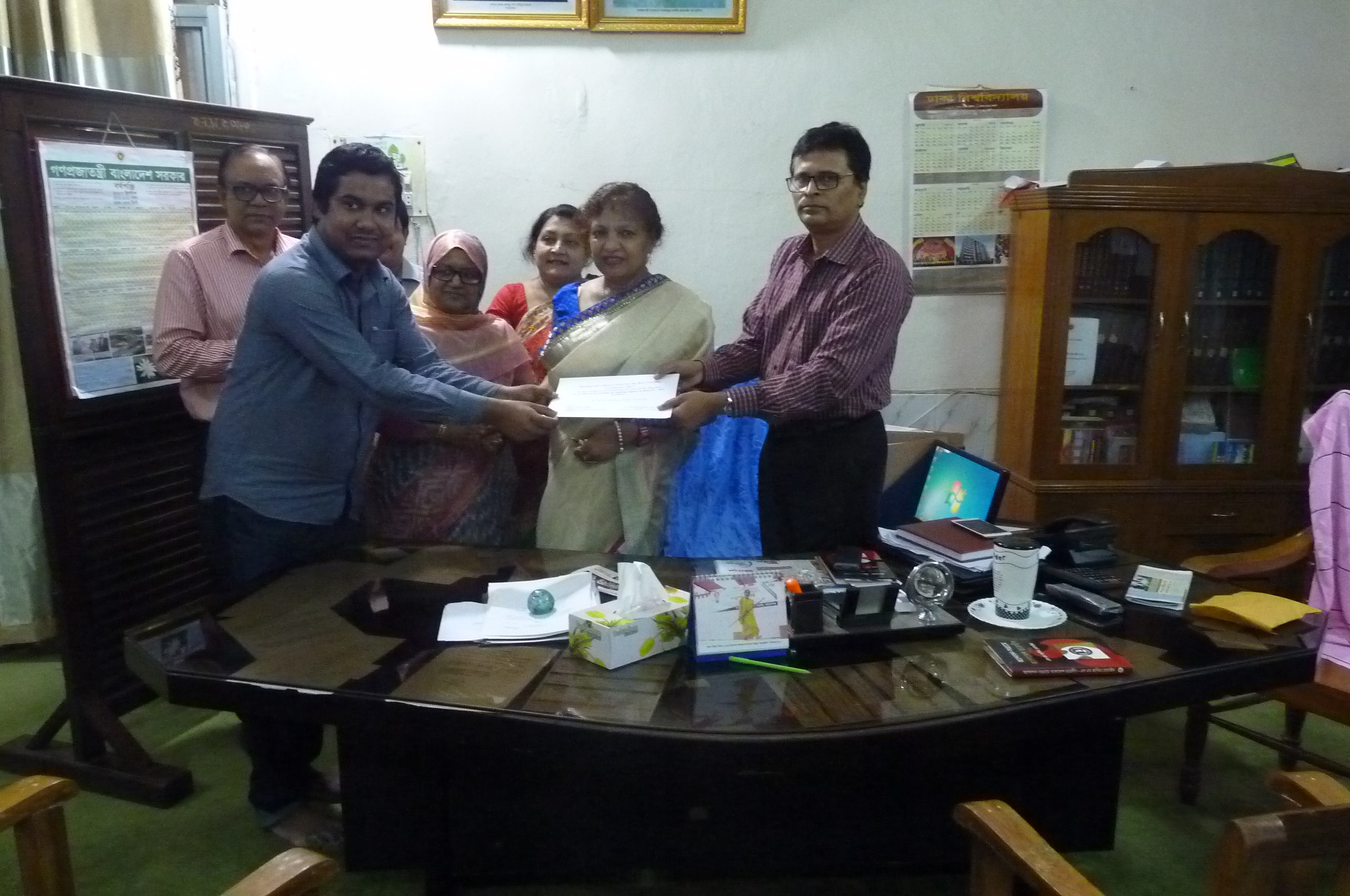 2017: Faculty Award winners in Math & Science, Commerce, Arts & Humanities
"Razzaq and Alburuj AWARDS FOR THE TEACHER OF THE YEAR"
for Excellence in Teaching
(Names of the Award Recipients are given down below)
Followings are the awarding categories:
Math and Science

Business/Commerce

Art and Humanities


The Teachers of the Year will be nominated by students. Final decisions for the recipients of the maximum votes will be based on the votes with recommendations from the College Principal, college committee, and Chair or Vice Chair of the Board of Trustees. Each teacher is awarded with a certificate and an honorarium in a ceremony.
---
OBJECTIVES: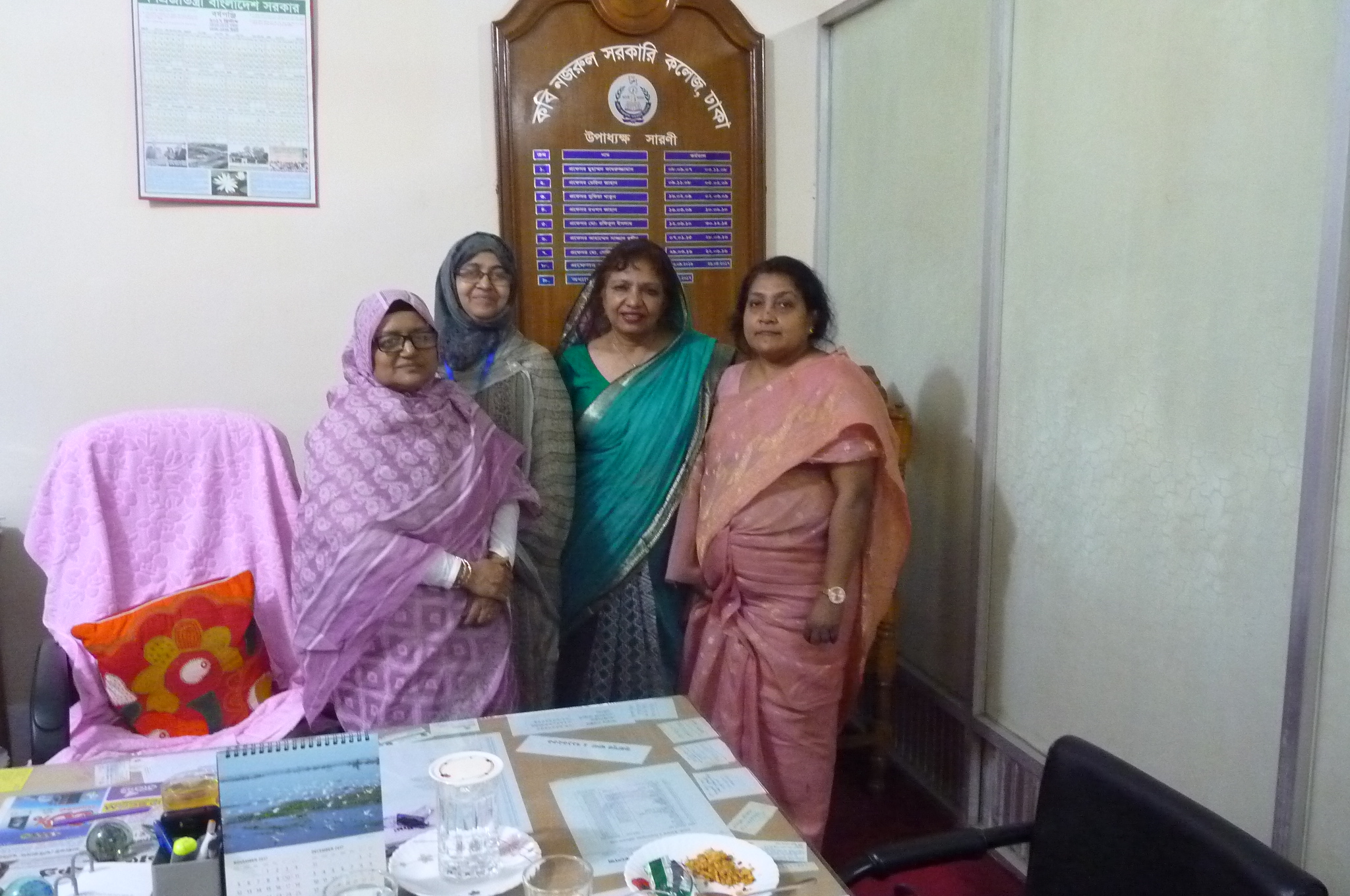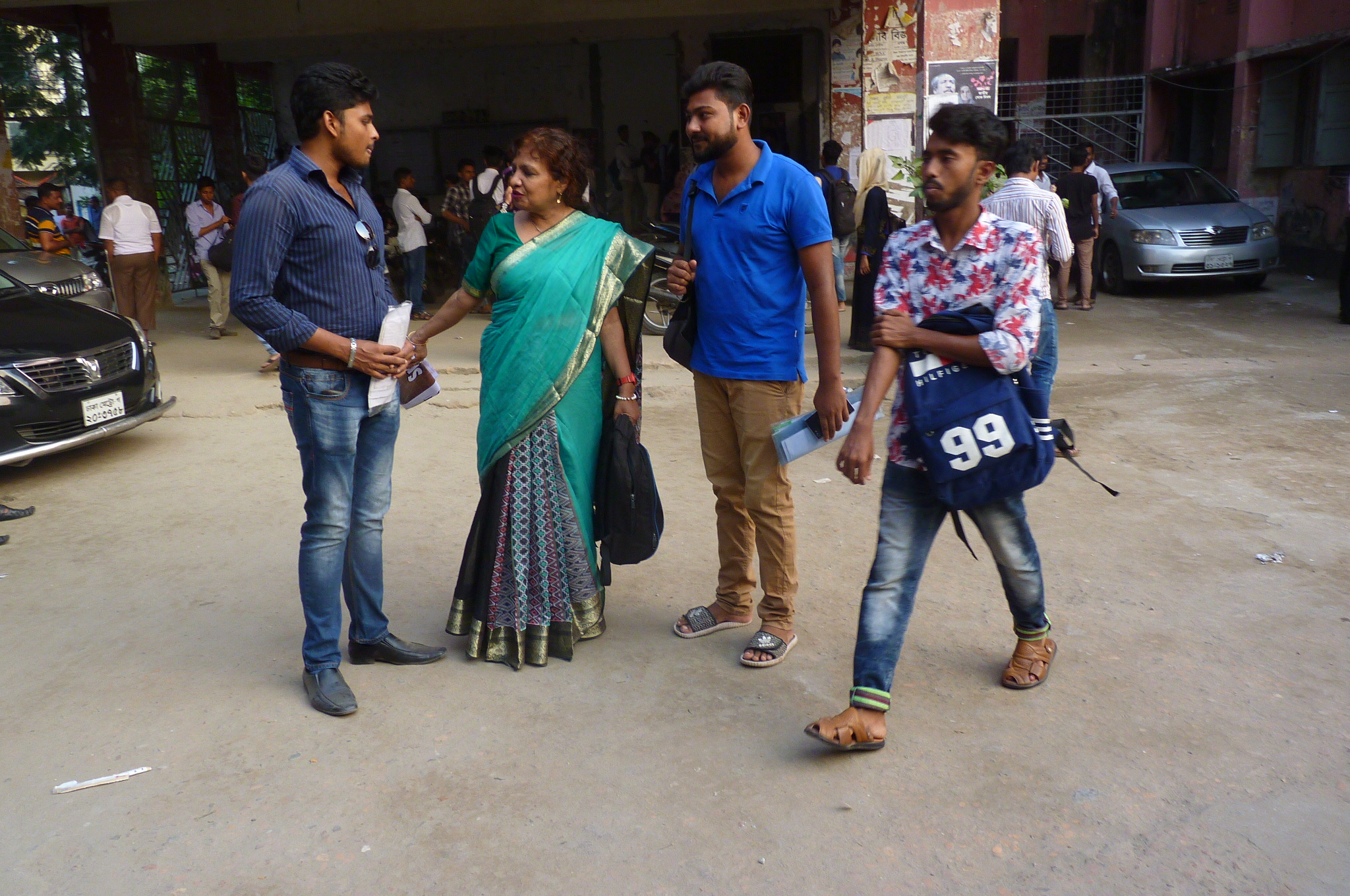 i) Female Faculty members, ii) Campus
Kabi Nazrul Goverment College, in Dhaka, is one oldest educational institution (established in 1874) in Bangladesh. Starting as a madrash, it has now become a government college offering degrees in H.Sc. (11th and 12th years for Higher Scondary Certificates), Bachelors and Masters.
For motivation in teaching in class and creating learning inspiration for students, three annual teaching awards "Razzaq and Alburuj Awards for the Teachers of the Year" were proposed in 2008 by Dr. Sultana N. Nahar under the "Abdur Razzaq & Shamsun Nahar Trust for Education". In 2011, all terms and conditions were finalized and decision was made to start with the teachers in H.Sc.
---
BOARD OF TRUSTEES:
1. College Principal
2. Moinuddin Ahmed (Engineer)
3. Md. Sarwar Jahan (Lawyer)
4. Shaista Hasmat Ghani (Director of Chistia Enterprise)
5. Dr. Sultana N. Nahar (Founder and Chair)
6. Professor Rafiqul Islam (Vice Principle), since December 2014
Trust Deed (2008, 2011)
Revised Deed (2014)
2017: Due to change to lower interest the honorarium has been reduced some

Pictures: Meeting with principals, 2011
---
NEWS:
Sultana visited the college in December 2014
Sultana visited the college and the principal was very cooperative, 2011
Sultana visited the college 2008
---
AWARD WINNERS:
Recipients "Razzaq and Alburuj Awards for the Teacher of the Year"
(Certificate and cash prize),
---
Best Teachers 2017:

Math & Science: Md. Selim Al Mamun
- Certificate

Commerece: Md. Mizanur Rahman
- Certificate

Arts & Humanities: Nazmul Hoque
- Certificate
---
Best Teachers 2011 (Award Report)