---
786
---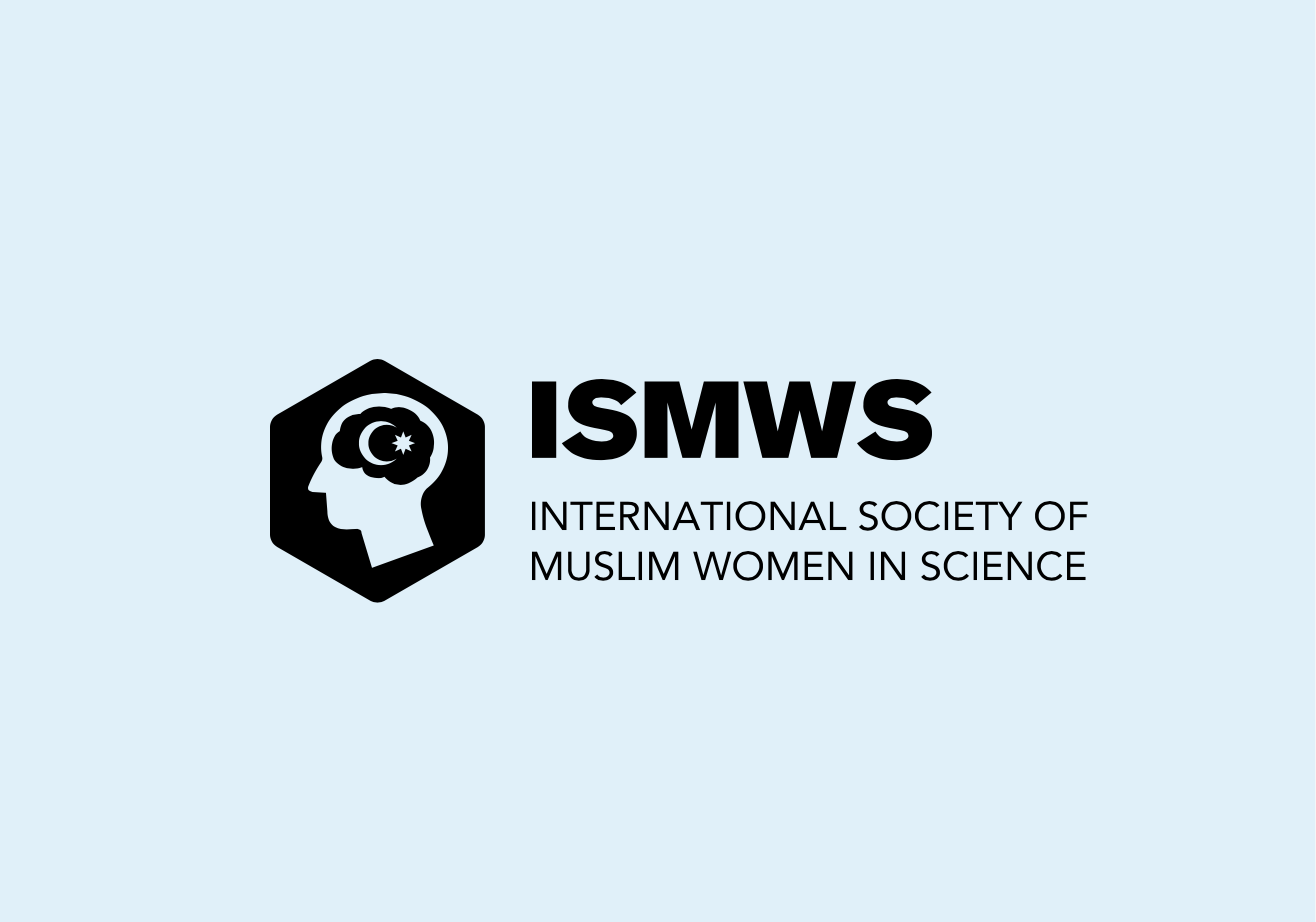 "INTERNATIONAL SOCIETY OF MUSLIM WOMEN IN SCIENCE (ISMWS) AT OHIO STATE" "ISMWS" Chapter at OSU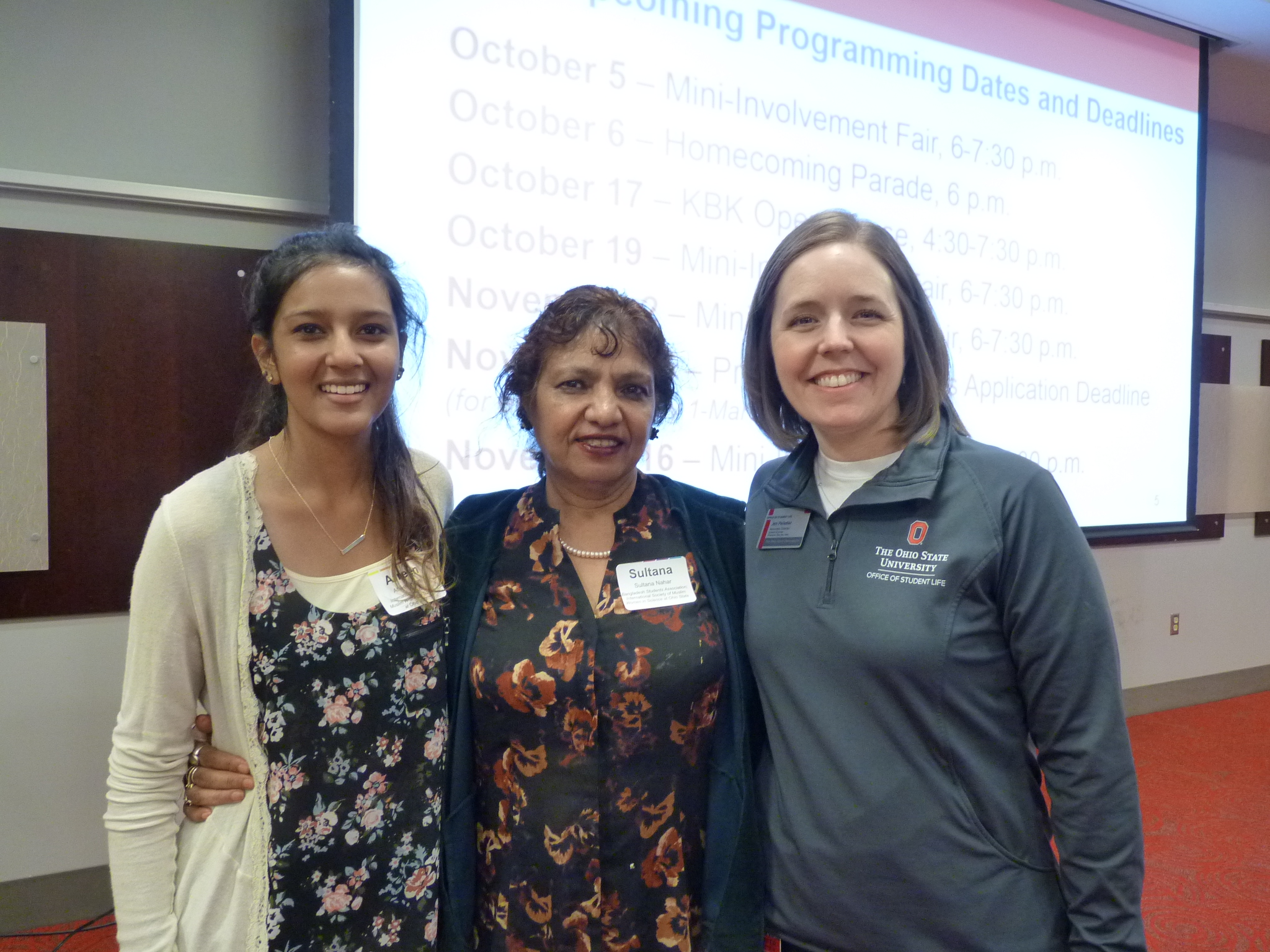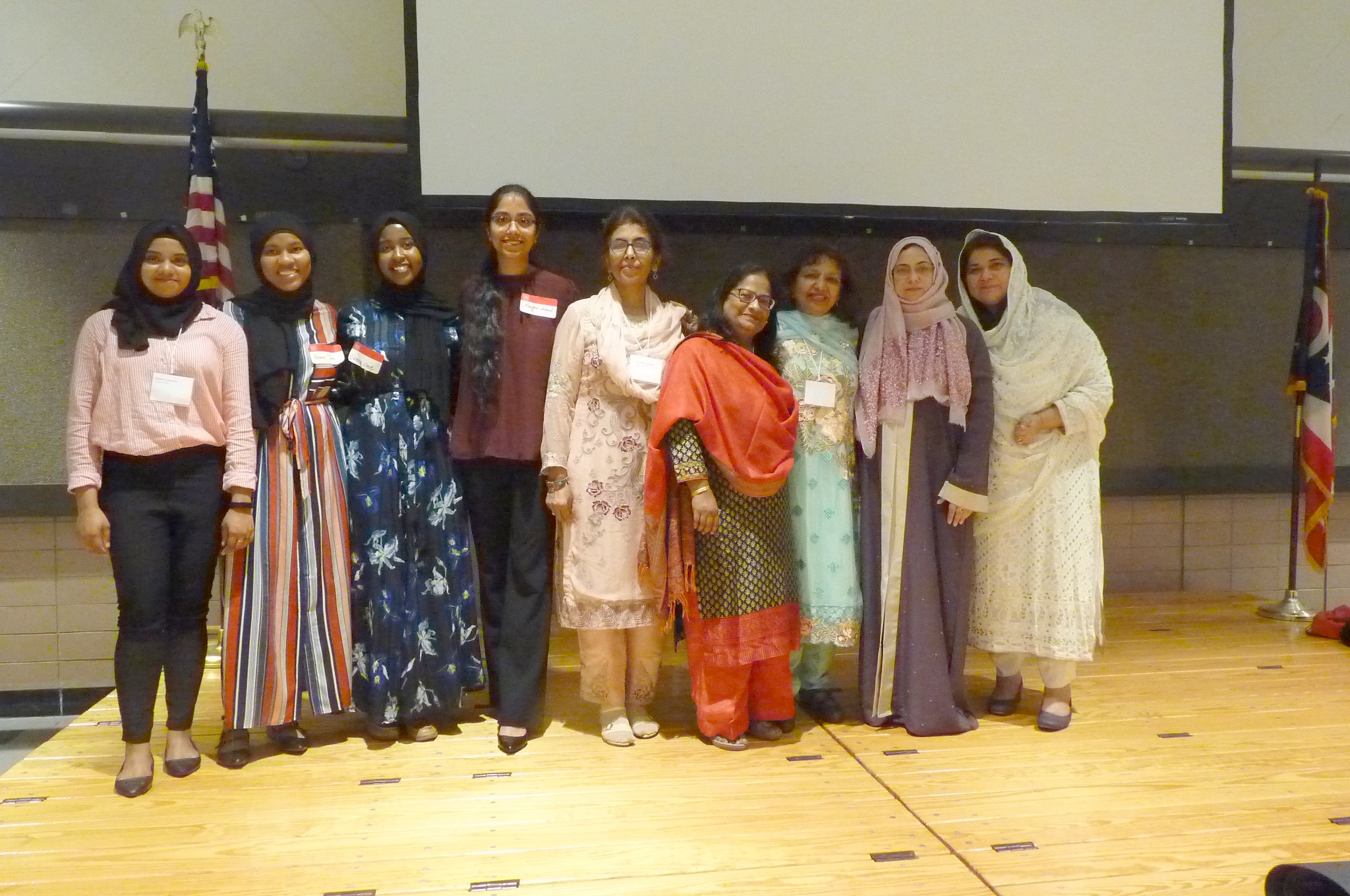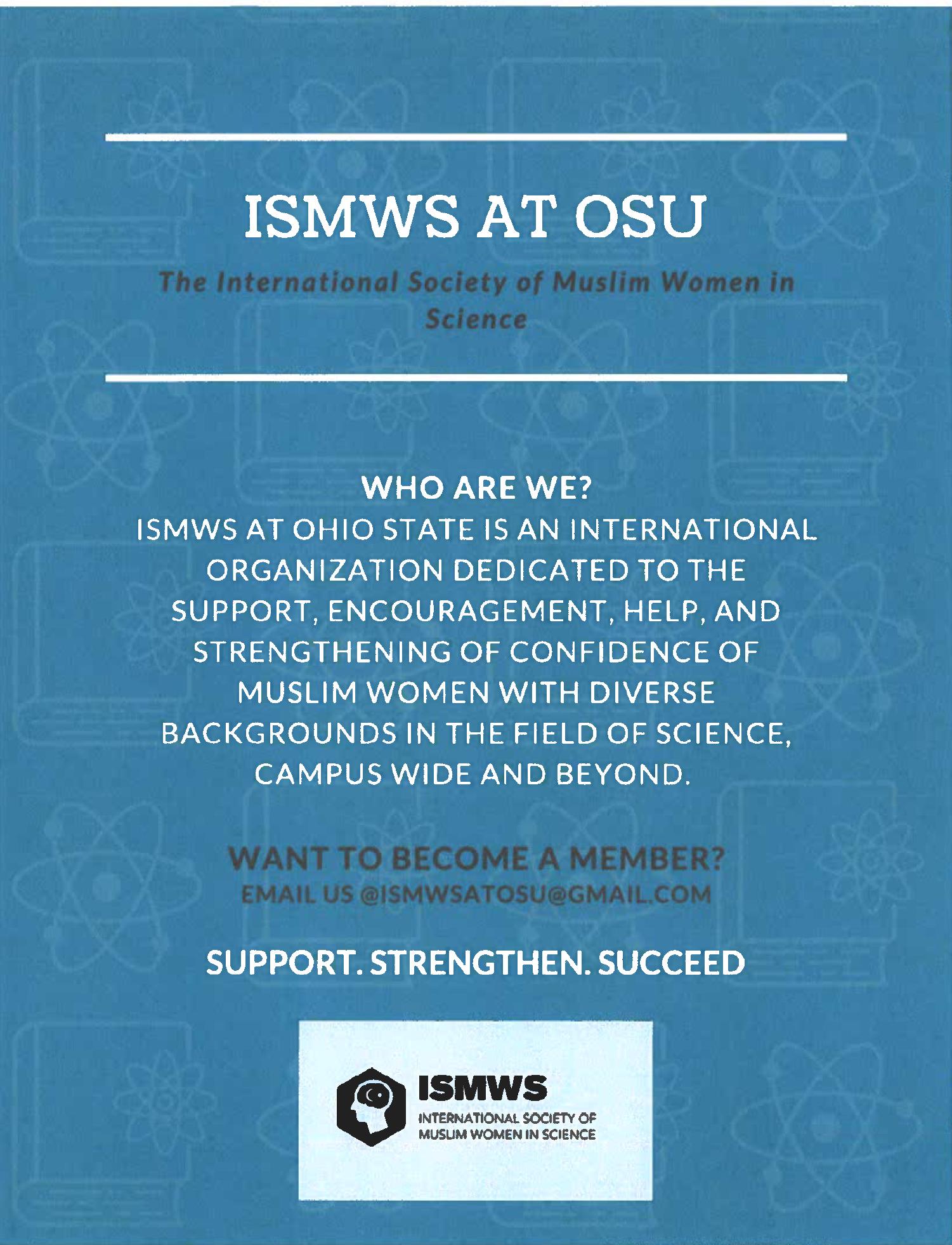 Pic: i) Oct 3 2017: Treasurer: Afreen Khan, Advisor: Sultana Nahar, Associate Director of OSU Student Organizations: Jen Pelletier (Adviosr Appreciation Breakfast at Ohio Union) ii) Sep 9, 2019: Committee members of ISMWS at Ohio State with international ISMWS members participating at the LEAP (Leadership for Academicians Programme) iii) Poster about "ISMWS at Ohio State" at OSU Involvement Fair, 2019
Our Motto: "Stay in Science (Basic or Applied)"
Our Practice: "Regardless of other commitments, of the 24 hours of the day, we save a few hours for ourselves for our scientific work"
We believe: "The more we use our brain and mind, the more beautiful we look."
The first President: Nishat Khan, Public Health, The Ohio State University, 2017-2019
Founder: Dr. Sultana N. Nahar , Astronomy, The Ohio State University
Chapter Established: Fall Semester, 2017

Completion of OSU formalities
---
---
OBJECTIVES:
Support, encourage, and help, strengthen the confidence of Muslim women in Science education and profession
- Many of us move away from profession to contribute time to other needs
- Yet, many of us are successfully contributiong to advances in science

"he International Society of Muslim Women in Science, otherwise known as ISMWS, here at Ohio State is an international organization dedicated to the support, encouragement, help, and strengthening of confidence of Muslim women in the field of science, campus wide and beyond. ISMWS consists of many Muslim Women of different backgrounds, levels of study, fields of science, and more. We are here to serve as a resource for you all on campus and to help one another in our pursuits for the advancement of Muslim women in science. Please don't hesitate to email us, if you have any questions."
Constitution and By-Laws at OSU
Sultana Nahar Speech: What We Are and Why We Need the Society, April 2010
Article in Gazette of APS: "International Society of Muslim Women in Science (ISMWS)" (see p.8-9), Sultana N. Nahar, Fall 2013
---