US-India Education Foundation (USIEF): "Obama-Singh 21st Century Knowledge Initiative (OSI)" Award
Project title:
"THE STEM-FACULTY PROJECT:
Training the Next Generation of STEM Faculty at Higher Education Institutions in India"
Director: Dr. Anil K. Pradhan (OSU), Prof. Wasi Hyder (AMU)

Associate Directors: Dr. Sultana N. Nahar (OSU), Dr. Karen Irving (OSU), Prof. Alim Naqvi (AMU), Dr. Nesar Ahmad (AMU)
---
---
USIEF AWARD:
Obama-Singh 21st Century Knowledge Initiative Awards were announced by US Secretary of State, John Kerry, in Delhi, India on June 24, 2013 (Christian Science Monitor news)
AMU News 2013: Details of the STEM program in "The OSU-AMU Pilot Project Gets Award Under OBAMA-SINGH 21stCentury Knowledge Initiative
"Executive Summary" of the project published at USIEF website: "The STEM Faculty Project: Training the Next Generation of STEM Faculty at Higher Education Institutions in India"
Project flyer of OSU: Highlights of the project

AMU News Highlight, December 12, 2013: STEM ER Collaboration and in Research Highlights

PRESS RELEASE of the awards at
U.S. Department of State: "The United States and India Announce Obama-Singh Awards Connecting Universities to Solve Global Challenges", June 25, 2013
USIEF: "2013 Grant Recipients: Obama-Singh 21st Century Knowledge Initiative Announces Second Round of Awards"
OSU and AMU teams worked on student selections, 2013-2014: Anil Preadhan with AMU Advisors
FELLOWS Selected under the project:
2014: Four AMU students, two males and two females, were selected as the Obama-Singh STEM ER Fellows

- Mr. Asim Rizvi (Biochemistry)
- Ms. Hala (Physics)
- Mr. Malik Azeem Anwar (Zoology)
- Ms. Nida Rehmani (Biochemistry)
Picture of the fellows, Flyer (1st page, center of the bottom row, also presentation title, number 13 under STEM) for the Forum of OSU Outreach and Engagement program, May 2016
2016: Four AMU students, two males and two females, were selected as the Obama-Singh STEM Research Fellows

- Parvez Alam (Biotechnology)
- Sabiha Parveen (Chemistry)
- Swaleha Naseem (Nanotechnology under Applied Physics of Engineeringy)
- Taqseer Khan (Mathematics)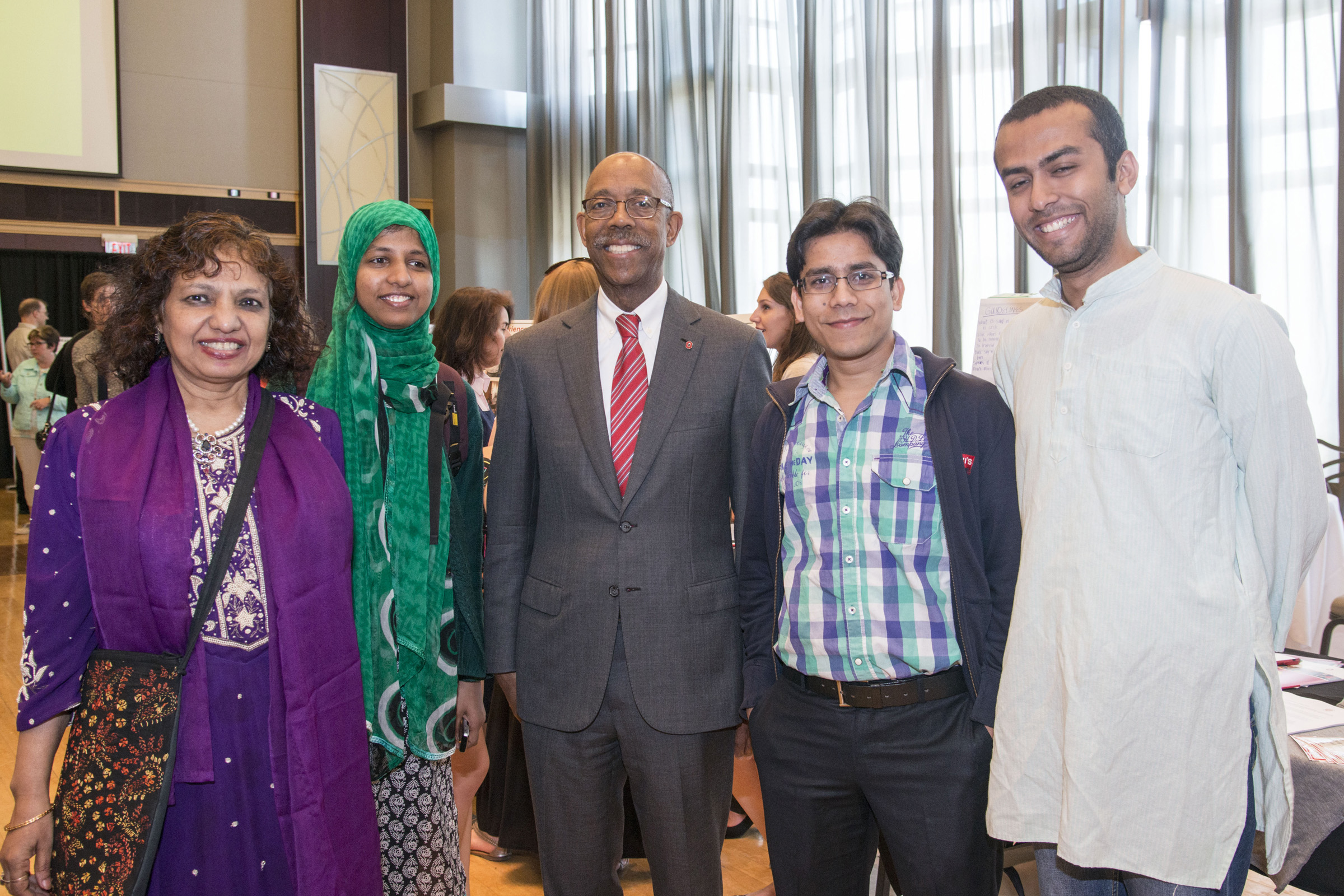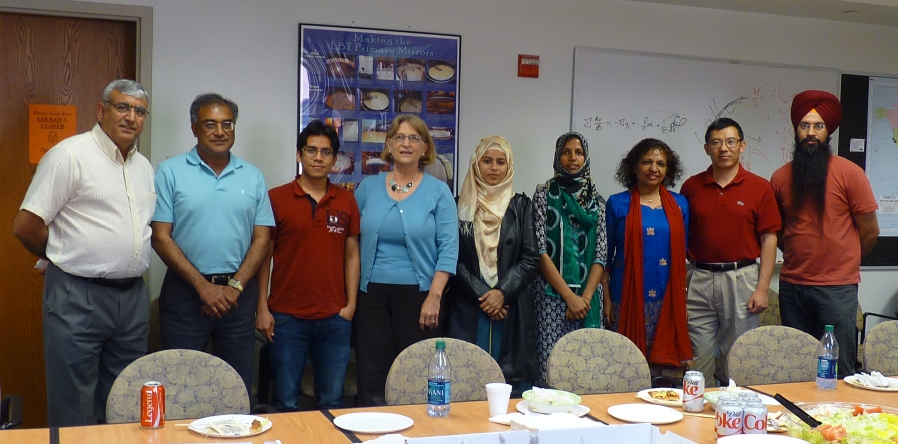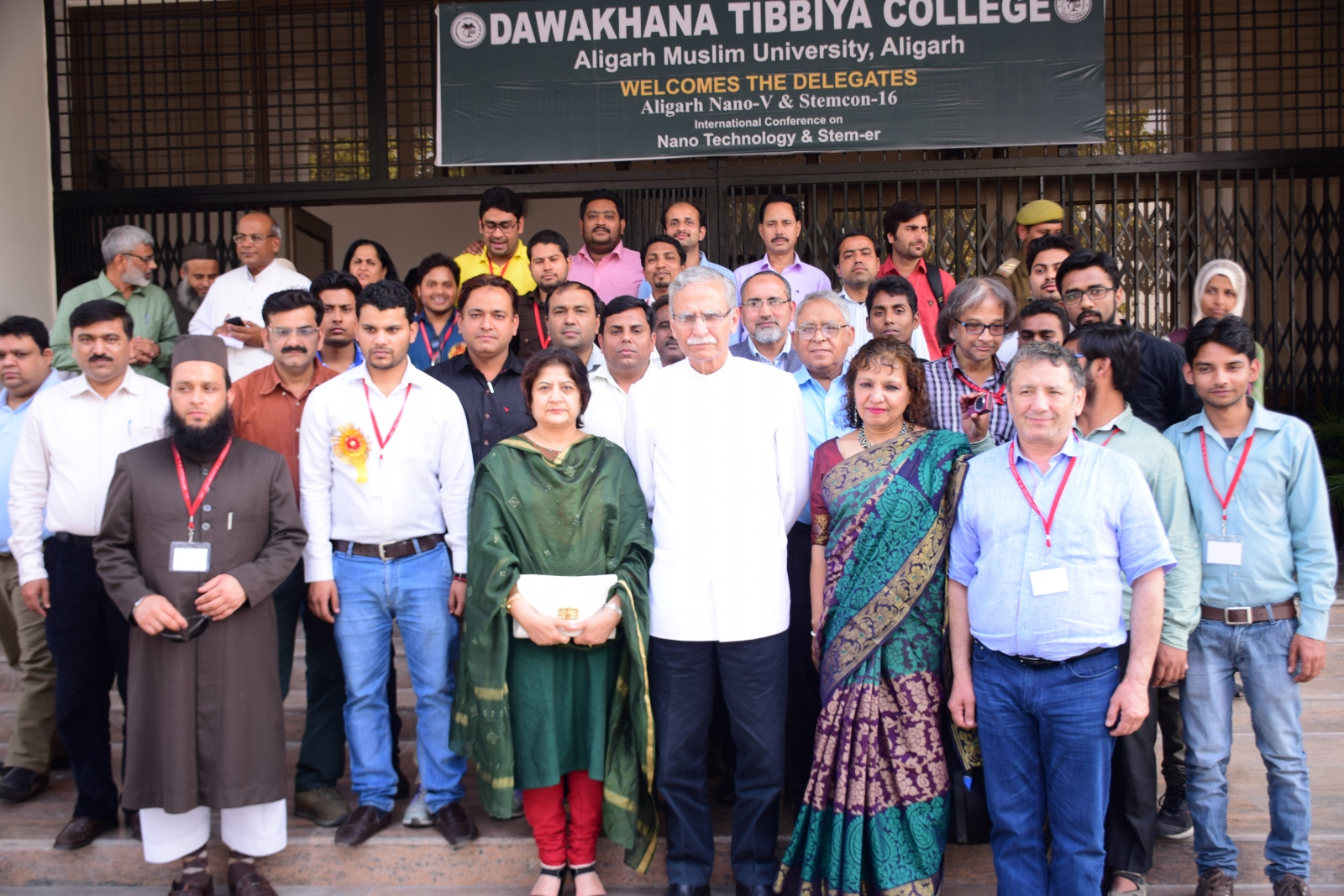 L OSU: Sultana, Hala, OSU Presdient Drake, Malik, Asim, May 2015, M: Fellows and OSU Advisors, August 2014, R: International conference of NANO & and STEM ER, March 2016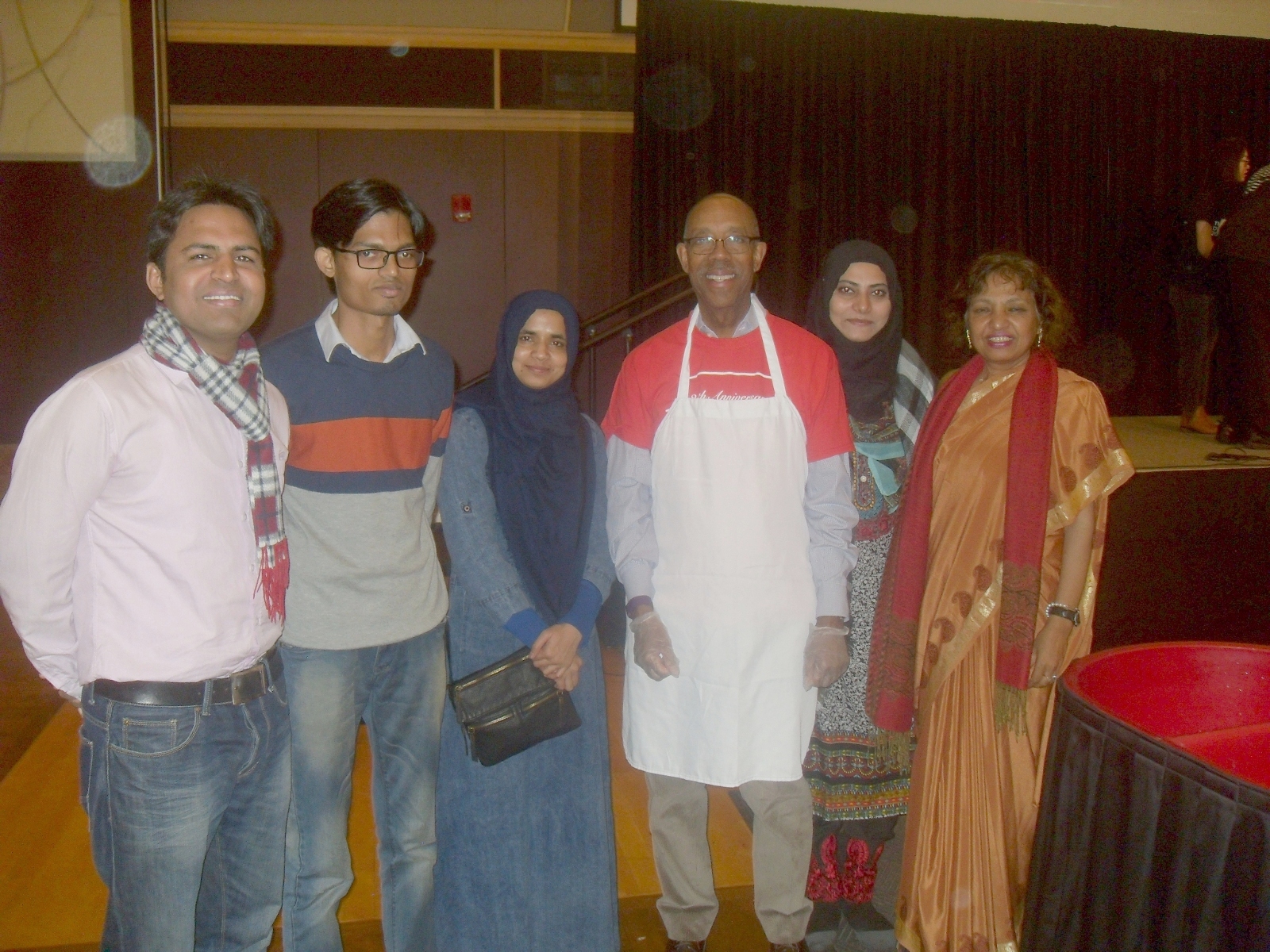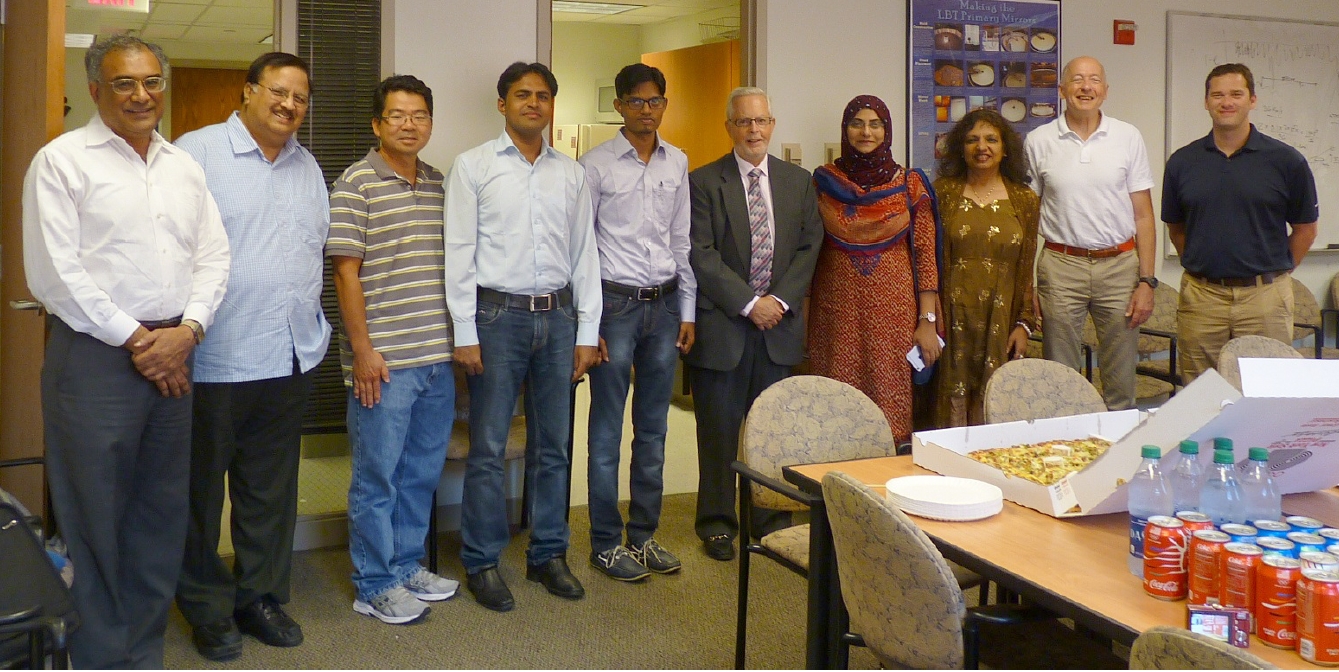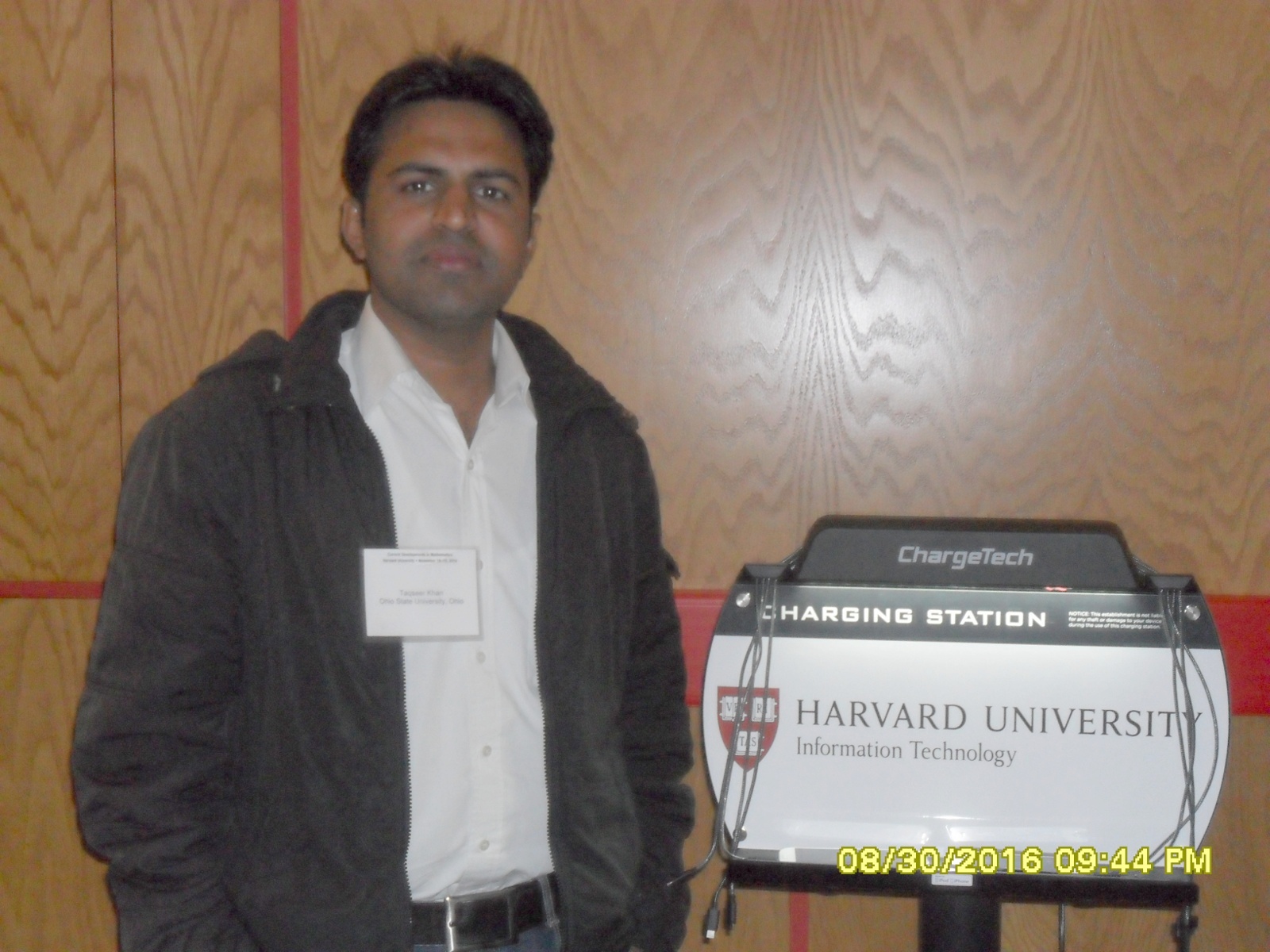 L: OSU: Taqseer, Parvez, Sabiha, OSU President Drake, Swaleha, Sultana, M: OSU Reception, August 25, 2016, R: Taqseer at Math conference at Harvard University, Nov 2016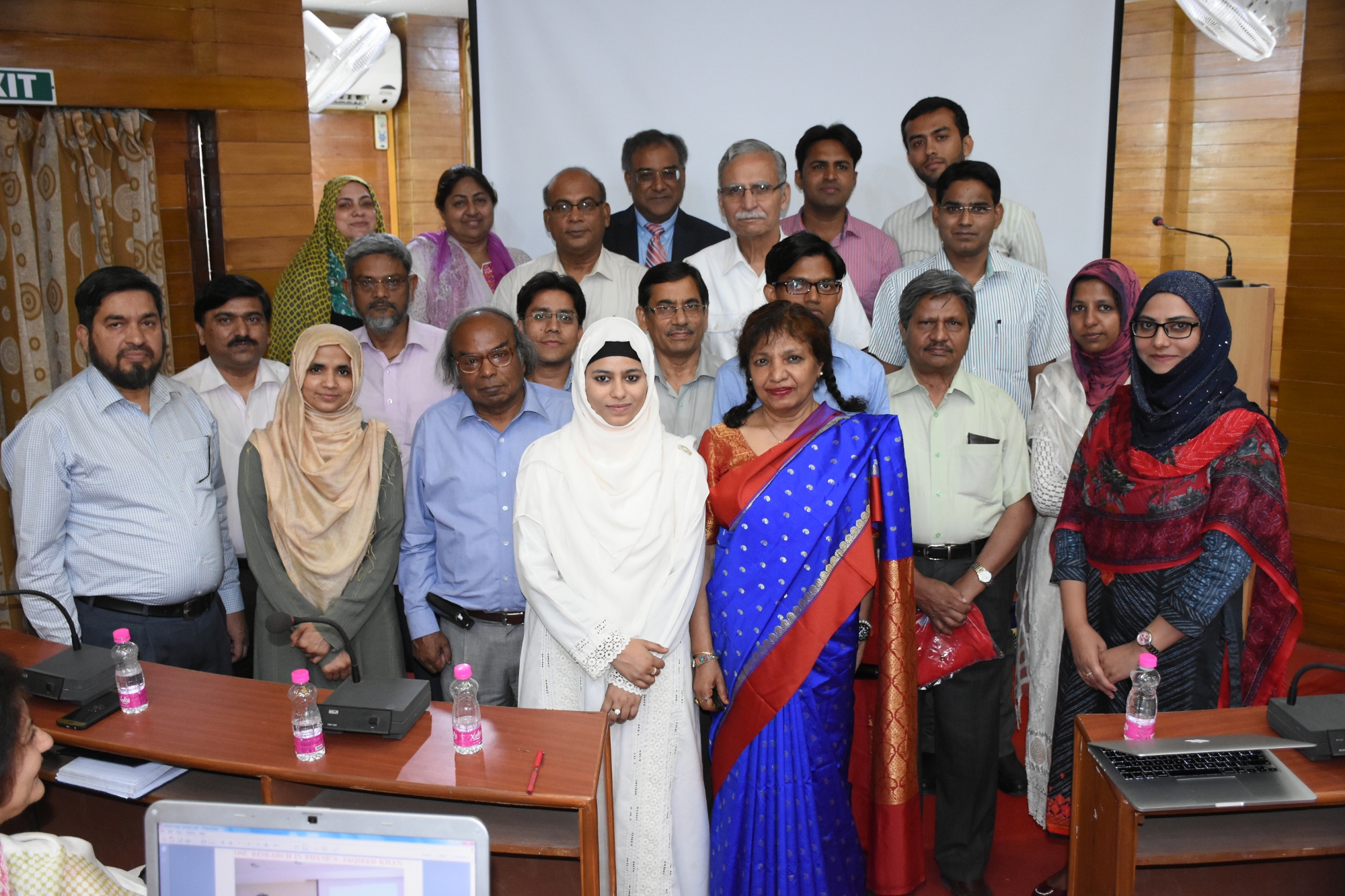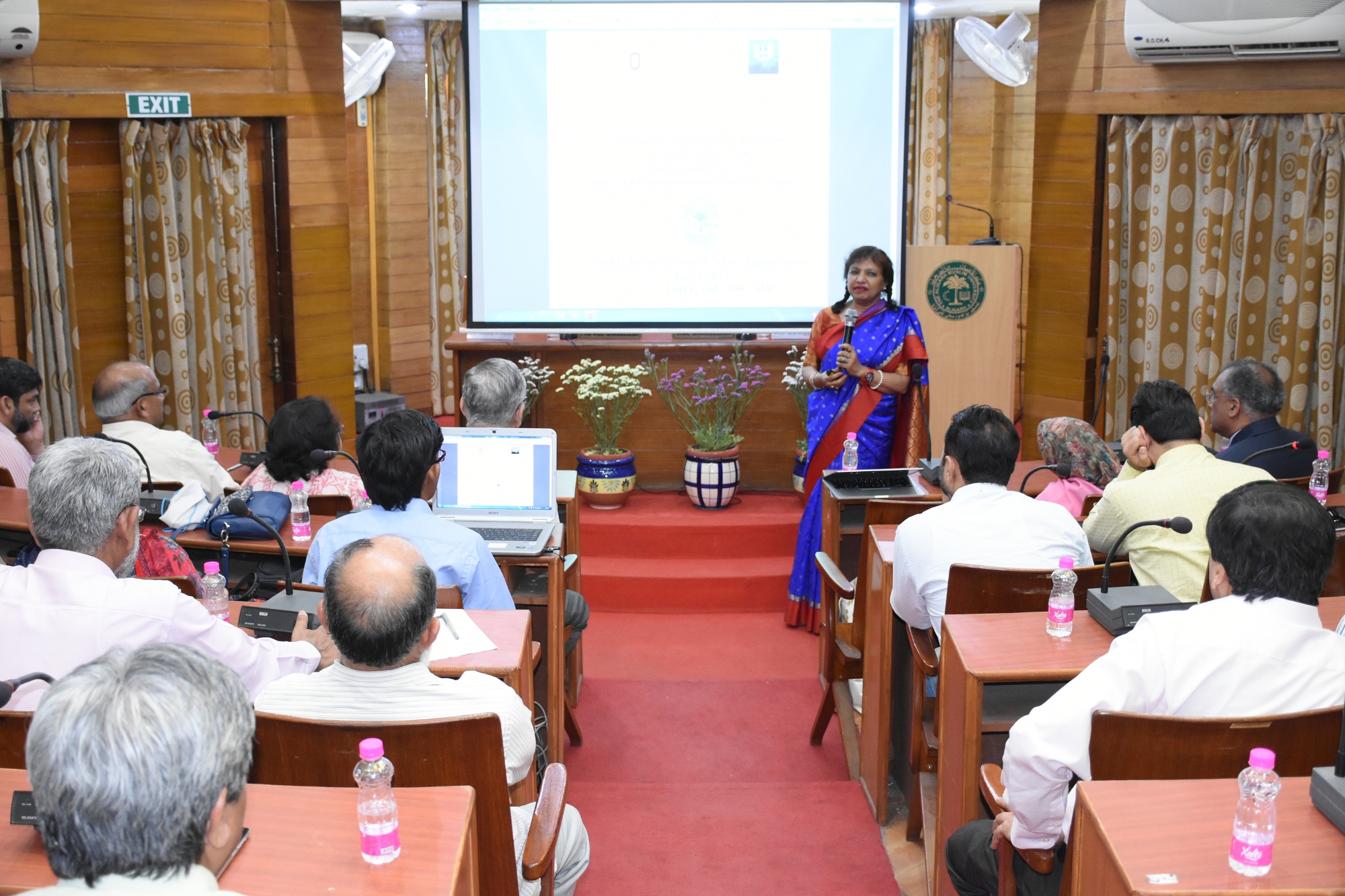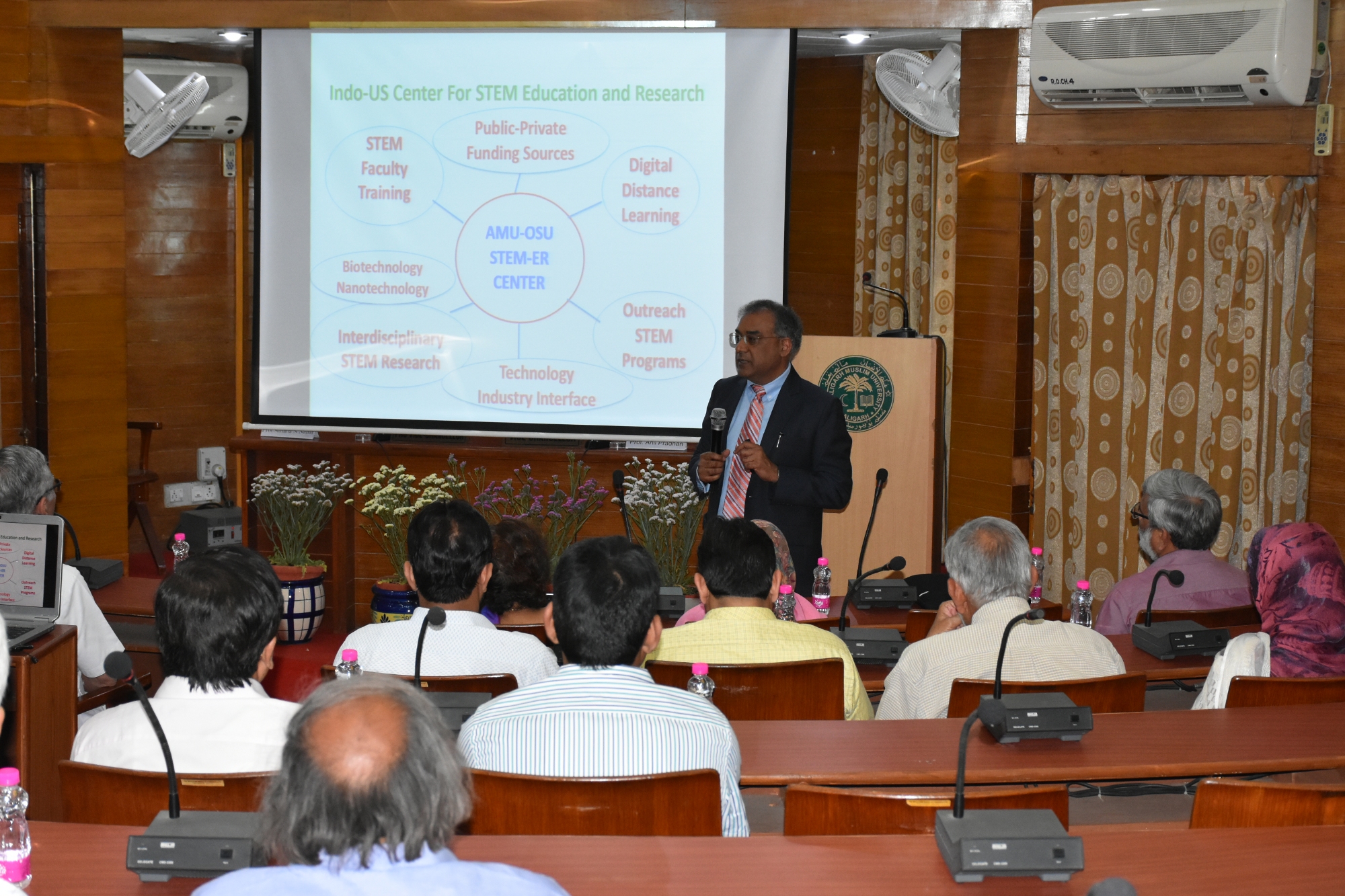 Symposium, April 1, 2017: L: Group picture with 8 Fellows from AMU with their AMU advisors, M: Sultana presents outcome of the project, R: Anil Pradhan presents formalization of the Indo-US Center for STEM ER
---
PROJECT OBJECTIVES:
Obama-Singh 21st Century Knowledge Initiative Aims:

The initiative aims to strengthen collaboration and build partnerships between American and Indian institutions of higher education. Each project will receive an award of approximately $250,000 that can be utilized over a three year period, with the aim of encouraging mutual understanding, educational reform, and economic growth, as well as the development of junior faculty at Indian and American institutions of higher learning.
OSU STEM Project objectives:

Rapidly emerging countries have an unparallel need for higher education. However, they lack educational infrastructure. The main objective of the current program is: "To train those who would teach". In India. the current need is to train at least 300,000 faculty members for existing and upcoming institutions of higher education for about 150 million students. (No Indian university is among the 200 universities of international ranking. The need is explained, e.g. Samachar news Great news! The 12th Five-Year plan will focus on education", October 4, 2013)
Sify News: "$94 billion on basic education doesn't address teaching crisis", May 4, 2015
india has a population of abiut 1.3 billion where more than 50% are of age 22-25 and 179 million Muslims.
The world-class US universities specialize in teaching large number of students in the widest possible array of disciplines. The examples are the members of the Committee of Institutional Cooperation (CIC) which are the Big-Ten universities, such, the Ohio State University, and University of Chicago.
Under the program OSU will establish, in collaboration with AMU, a STEM Center for education and research (ER) at Aligarh Muslim University: "OSU-AMU Center of Excellence for STEM ER
Through the OSU-AMU center Aligarth Muslim University will lead the effort involving universities administered by the Central Government of India
Objectives and Achievements of the Fellows presented to Minister of Cultural Affairs (public affairs officer PAO) Craig Dicker, US Embassy in Delhi, India, March 29, 2016