---
786
---


INTERNATIONAL SOCIETY OF MUSLIM WOMEN IN SCIENCE (ISMWS)
Our Motto: "Stay in Science (Basic or Applied)"
Our Practice: "Regardless of other commitments, of the 24 hours of the day, we save a few hours for ourselves for our scientific work"
Founder and President: Dr. Sultana N. Nahar
Established: April, 2010
---
---
---
OBJECTIVES:
Support, encourage, and help, strengthen the confidence of Muslim women in Science education and profession
- Many of us move away from profession to contribute time to other needs
- Yet, many of us are successfully contributiong to advances in science
Speech: What We Are and Why We Need the Society, April 2010
Article in Gazette of APS: "International Society of Muslim Women in Science (ISMWS)" (see p.8-9), Sultana N. Nahar, Fall 2013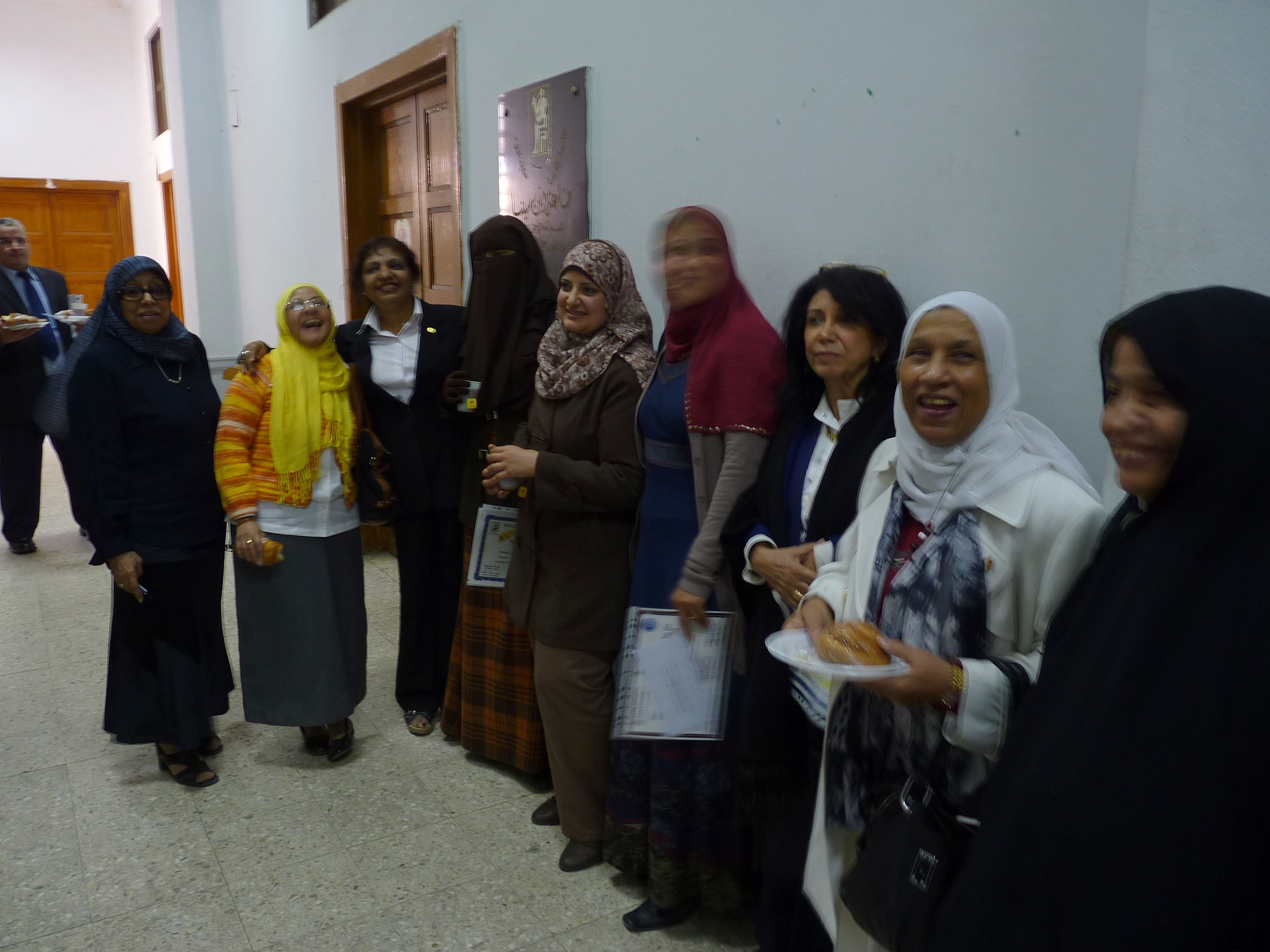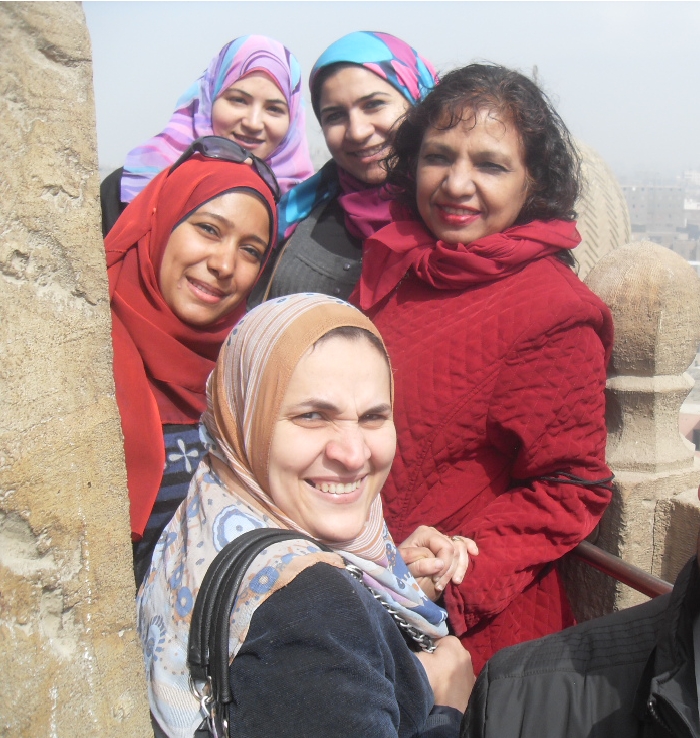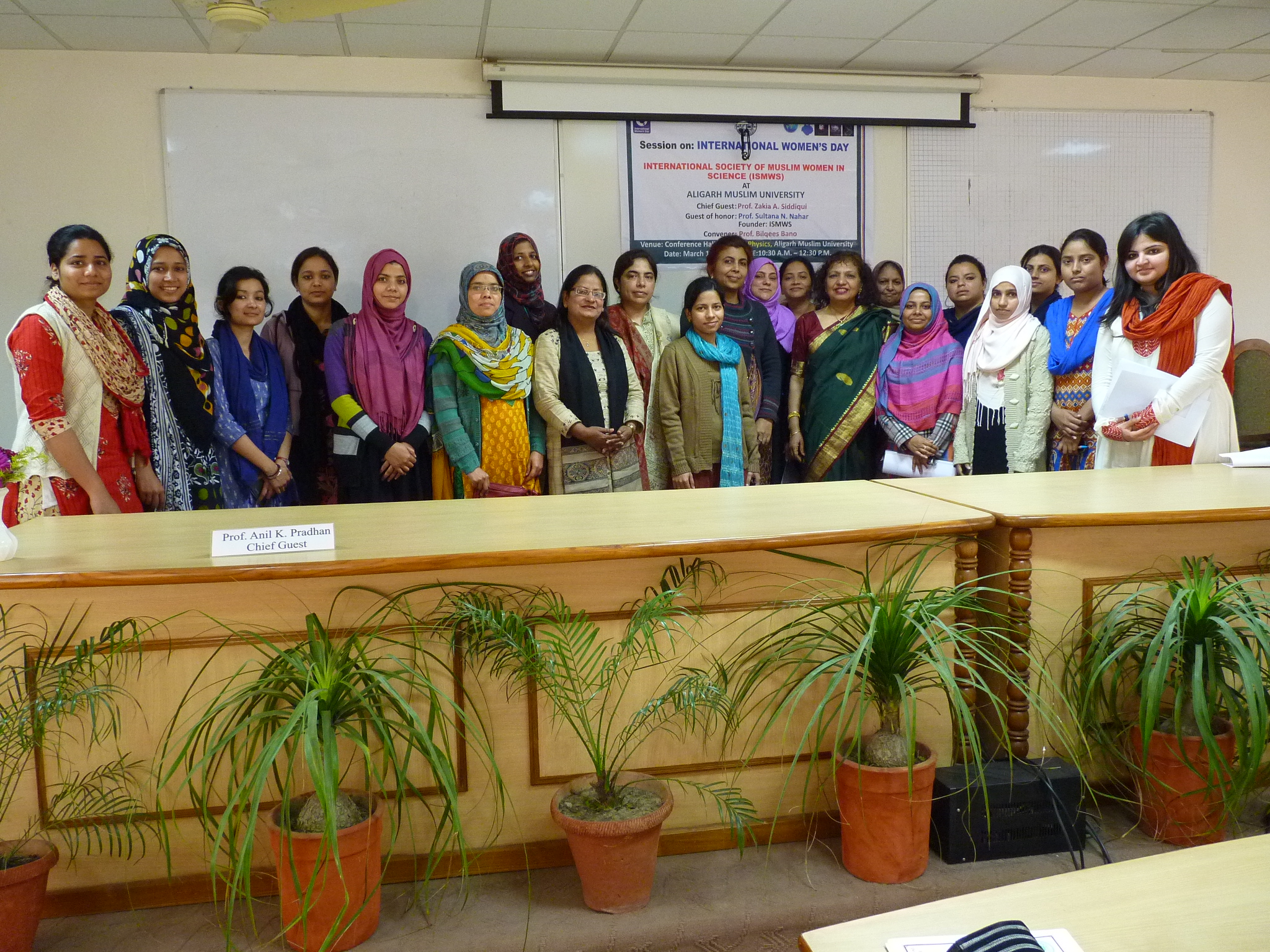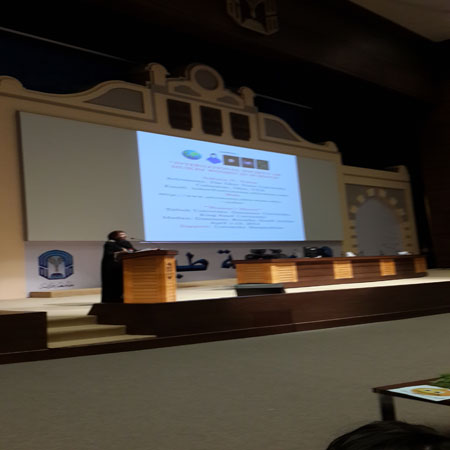 1) Women scientists in front of Ibn Sina Hall after certificate ceremony of Sultana's course, Cairo Univ 2013, 2) ISMWS members climbed up on Bab Zewela minerat at Al Azhar, Cairo, Egypt 2013: 3) International Women's Day - ISMWS at Aligarh Muslim University, India 2014, 4) Sultana presents ISMWS at Taibah University, Saudi Arabia, 2014
Interesting facts about Muslim education in Guinness book of record
---
APPLICATION FOR MEMBERSHIP & CONTACT INFO:

L: The student (left of Sultana) from Ladakd at Goverment Degree College for Women in Kashmir was very much inspired by Sultana's speech on ISMWS and expressed herself by reciting the Quran emotionally, March 2016, M: Prof Medhar Ibrahim (in the middle), Director of Spectroscopy Department of National Research Council in Cairo, Egypt who encouraged female student researchers to attend Sultana's scientific seminar and meet her. R: ISMWS members at Arab Conference of Astronomy and Geophysics, 5th Assembly October 2016 (Sultana was a Guest of Honor, first female one, with two other Sheikhl of UAE)
The membership is free. To be a member please send the following information
Name:
Degree (already achieved or working on):
Research/Professional Area:
Position:
Present Institution/Lab/Company:
Address (perferably institutional):
Country (Nationality): , Country (Residence):
Tel(optional): , Fax(optional): , URL(optional):
Email (required):
to Sultana N Nahar: nahar.1@osu.edu
NOTE: Postal address and email address of each member will be kept private unless consented to be public.
CONTACT INFO:
ISMWS Contact info:
Dr. Sultana N. Nahar (Founder and President)
Department of Astronomy, The Ohio State University
140 West 18th Avenue, McPherson Laboratory
Columbus, OH 43210, USA
Tel: 1-614-292-1888, Fax: 1-614-292-2928
Email: nahar.1@osu.edu
WWW: http://www.astronomy.ohio-state.edu/~nahar
---
MEMBERS:

- ISMWS members, stars of Mathematics at Aligarh Muslim University, India: (from L to R) Prof. Asma Ali (Best Researcher 2016), Ms. Umme Zinab (Gold medalist), Sultana (Physics), Prof. Nusrat Raza,, Prof. Subuhi Khan (Best Researcher 2016)
Number of members: 256
Number of countries: 29 (+2)
Members from Countries:
1. USA, 2. Afghanistan, 3. Algeria, 4. Bangladesh, 5. Canada, 6. Egypt, 7. England, 8. Ghana, 9. India, 10. Indonesia, 11. Iran, 12. Iraq, 13. Jordan, 14. Kenya, 15. Kuwait, 16. Lebanon, 17. Malaysia, 18. Morocco, 19. Oman, 20. Pakistan, 21. Palestine, 22. Russia, 23. Sri Lanka, 24. Saudi Arabia, 25. Sudan, 26. Syria, 27. Turkey, 28. United Arab Emirates, 29. Yemen
(Additional Residence countries: 2 - Germany, Portugal)
List of ISMWS Members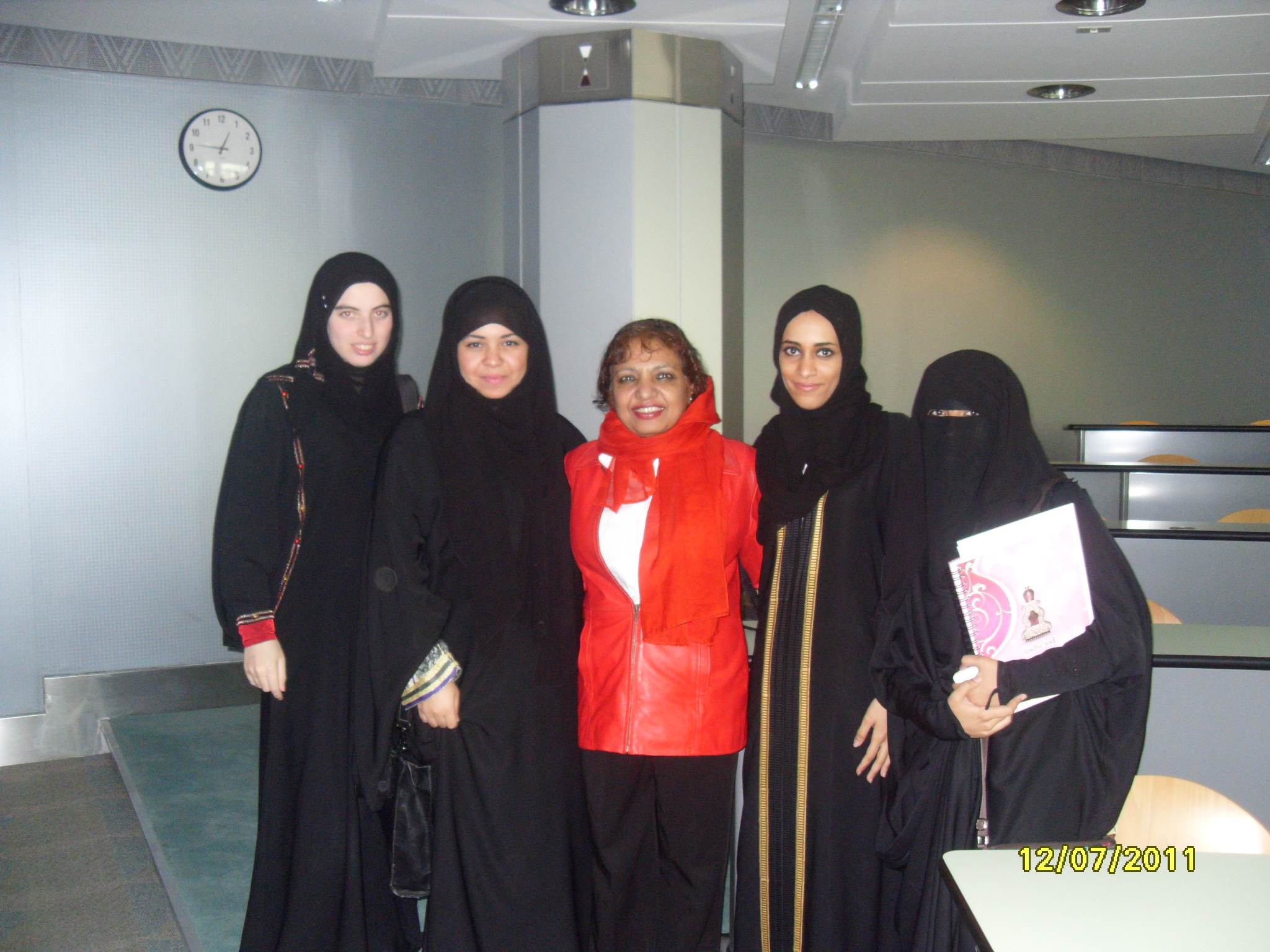 ---
Some Highlights of members:

There are quite number of illustrius personalities in ISMWS membership in addition to inspiring students and professionals.
Recognized Inispirational Models: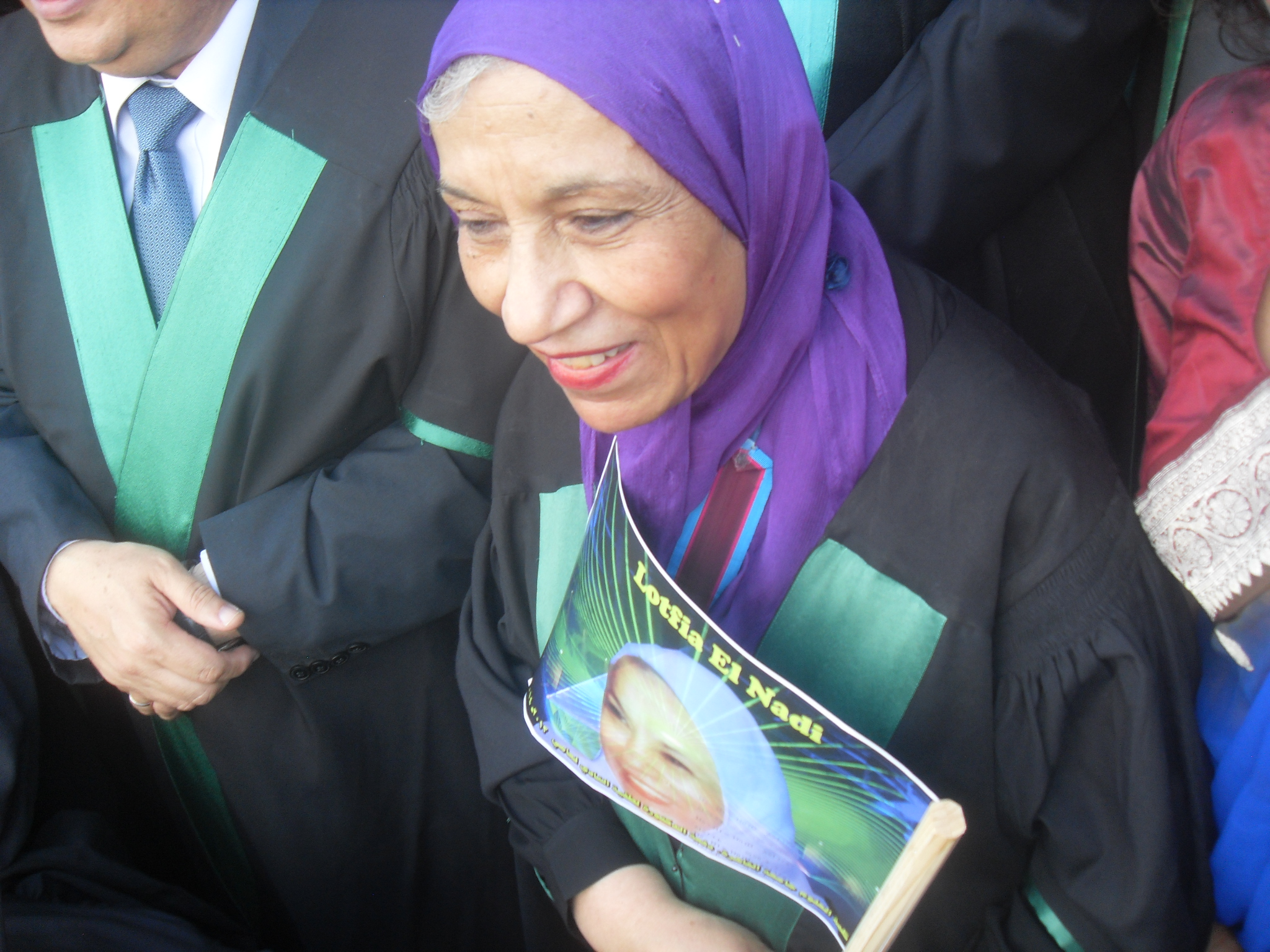 Prof. Lotfia El Nadi, Selected Inspirational Model of Cairo University, Graduation of Faculty of Science, 2015

Four members of ISMWS are recipients of "Woman Physicist of the Month" of APS award: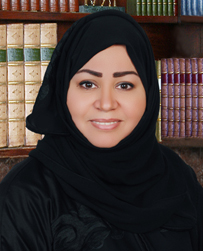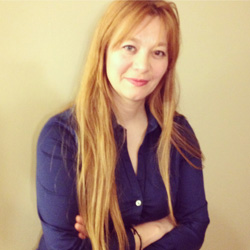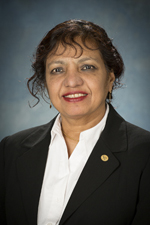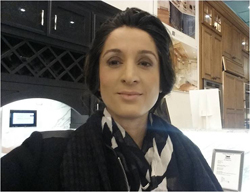 1. Dr Ibtesam Saeed Badhrees (Saudi Arabia), 2. Dr Burcin Bayram (USA), 3. Dr Sultana N Nahar (USA), 4. Dr Qudsia Quraishi (USA),
ISMWS members in profession
1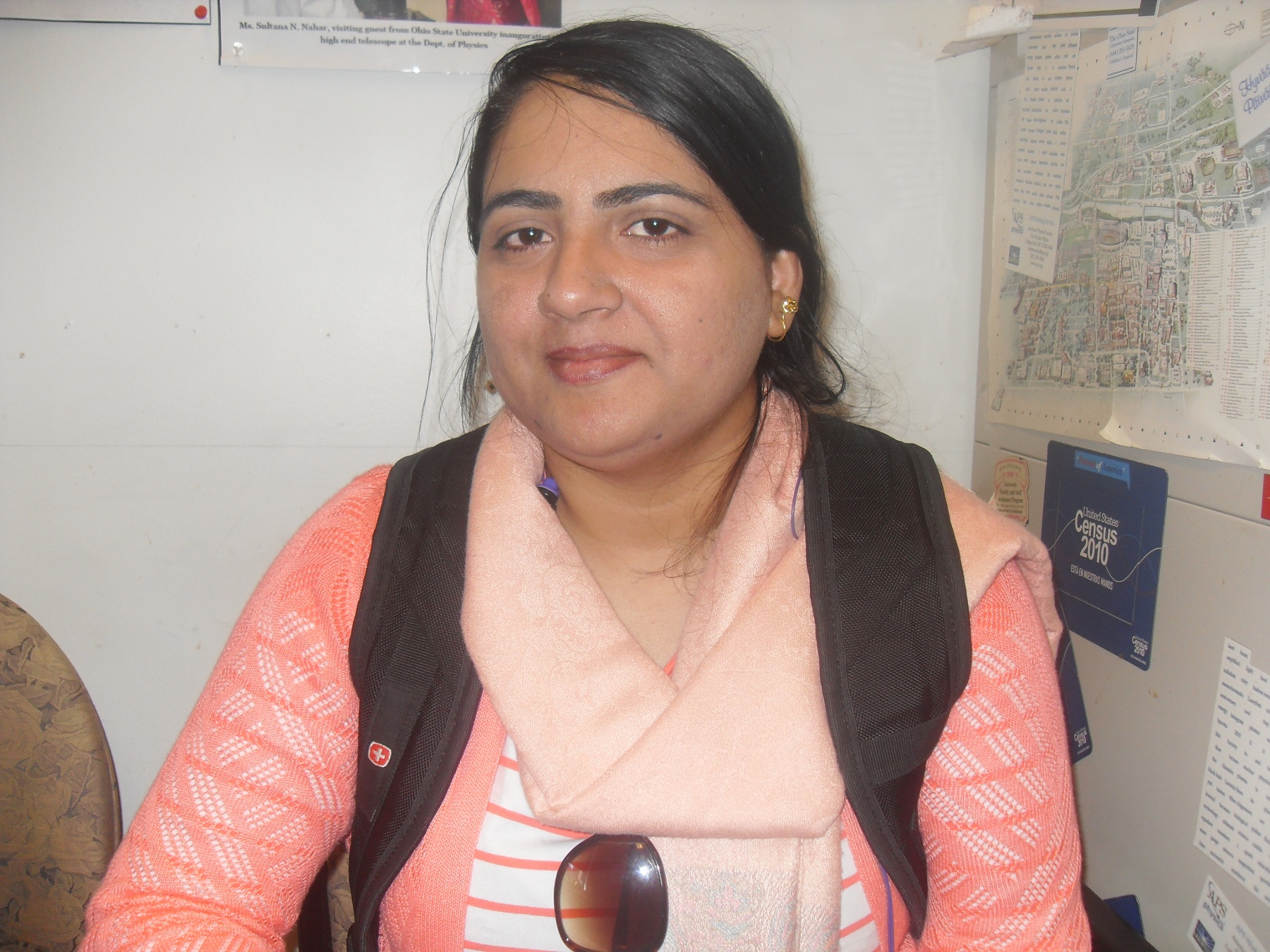 2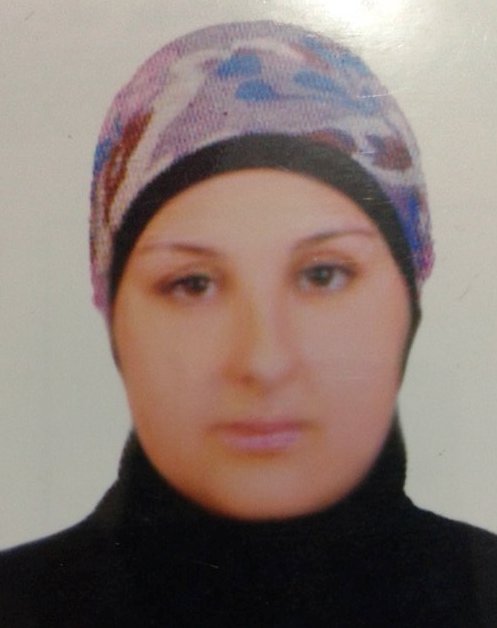 3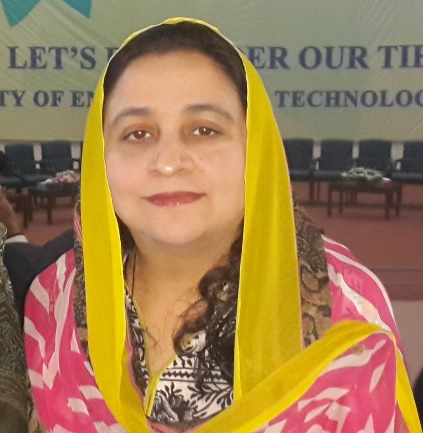 1. Dr. Beenish Saba (Arid Agriculture U, Pakistan), Fulbright Scholar, 2. Dr. Danah Akil (Researcher, American University in Cairo) - Winner, Best Ph.D. thesis prize 2016, 3. Dr. Shazia Bashir (Full Prof. Physics, Govt. College University in Lahore, Pakistan) Research impact factor > 100
Ph.D. student scholars with fellowships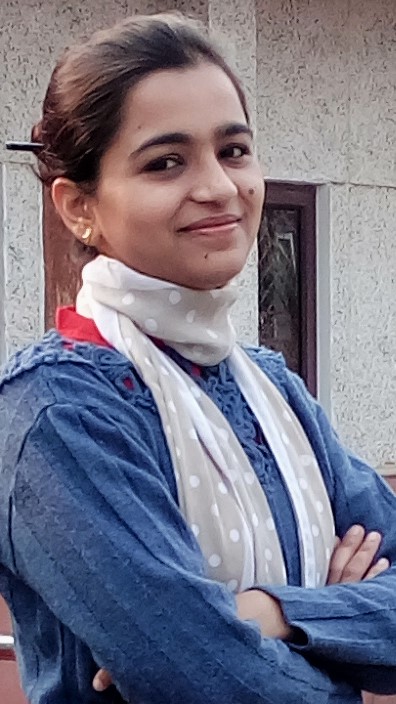 1. Moheeta Khan, Junior Research Fellow of UGC, India
---
ACTIVITIES:
Current Activities:
i) Networking,
ii) Sharing success news,
iii) Circulate useful scientific news,
iv) Circulate scholarship opportunities and job openings

ISMWS joined Physics Department of Aligarh Muslim University in India to celebrate the International Women's Day on March 11, 2017
- Guest of Honor talk by Sultana: "WOMAN STARS OF KNOWLEDGE", India, March 11, 2017
- List of invited women
Visit to Kashmir Women's College, India: Arranged by Physics Chair Professor Manzoor Malik, Sultana visited : "Courageous women of Kashmir", Government Degree College for Women on Maulan Azad Road, Srinagar, Kashmir, India March 24, 2016
(Program: - Public lecture "Courageous women of Kashmir", Introducing Sultana, - Buquet from the Principal, - presenting lecture based on ISMWS, - audience, - with members of the college, - student from Ladakh which was very much inspired and recited the Quran to express herself)
Celebration of International Women's Day (IWD) 2016, Aligarh Muslim University

Sponsors: Physics Department (Chair Prof. Ansari), Prof. Rahimullah Khan (Ex-Dean of Faculty of Science, Ex-Chair of Physics), Prof. Tauheed Ahmed (Physics)
- Program
---